6 Exciting Tablets for 2013
Last year, we saw the arrival of a number of new tablets including Google's first Nexus tablet, the Nexus 7, Samsung's own Nexus, the Nexus 10, the release of Apple's smaller iPad mini and of course, the debuts of both the iPad 3 and the iPad 4. This year should be another chock full of exciting tablet releases. That being said, it's time to take a look at several tablets we think will take the place of 2012′s best in the the months ahead.
Read: 8 Exciting Smartphones for 2013.
2012 was full of fantastic tablet releases. In the beginning of the year, we saw Apple release its long-awaited iPad third-generation complete with Retina Display, faster processor and more. In the middle of the year, Google released its first Nexus tablet in the Nexus 7 from Asus which went on to capture the attention of even the most average of consumers. Later in the year, the company would release another Nexus tablet, the Nexus 10 from Samsung, a device which offered spectacular screen resolution.
We also saw Apple jump into the 7-inch tablet market with the release of the iPad mini, a device that long had been rumored to be coming to shelves, but only did so ahead of the 2012 holiday season. Furthermore, we saw Microsoft release its first Microsoft-branded tablet in the Windows 8 powered Microsoft Surface.
Clearly, 2012 was a big year for tablets and those buying them as there was more choice than ever before. And without question, we should see some more spectacular tablet launches emerge over the course of the next year.
In fact, already, we've heard rumblings about what consumers might expect on the tablet front in 2013. We're also keenly aware of some devices that have already been announced and that will definitely be heading to shelves in the near future.
So, for those that might be interested in buying a new tablet in 2013, here we paint a picture of what consumers can expect from 2013 as we look at what we think will be the most exciting tablets in the upcoming year including the iPad 5, iPad mini 2 and more.
iPad 5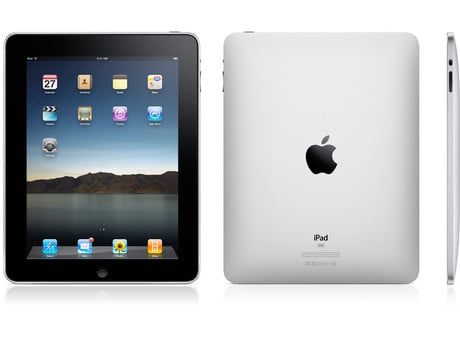 Though Apple released its current iPad, the iPad 4, less than a year after the iPad 3 debuted, there is already talk of an iPad 5 or iPad fifth-generation arriving as soon as March or summer.
Read: iPad 5 Release Rumored for March.
Apple is rumored to be working on a lighter and thinner iPad than the one out on shelves right now and it, like the iPhone 5S/iPhone 6, is rumored to be taking advantage of a Sharp IGZO display which would potentially offer a thinner screen, IGZO tech offers better battery life and better touch responsiveness.
It may also feature a more powerful processor and currently, rumors suggest that the device's looks won't change with the new model.

As an Amazon Associate I earn from qualifying purchases.