6 Google Pixel Photo Accessories for Taking Great Pictures
The camera on the Google Pixel and Google Pixel XL takes great photos. These Google Pixel Photo Accessories will help improve your photography prowess and get even better shots.
Please see 14 Exciting Official Pixel & Pixel XL Accessories
PoserSnap Mobile Photo Studio for Google Pixel and Others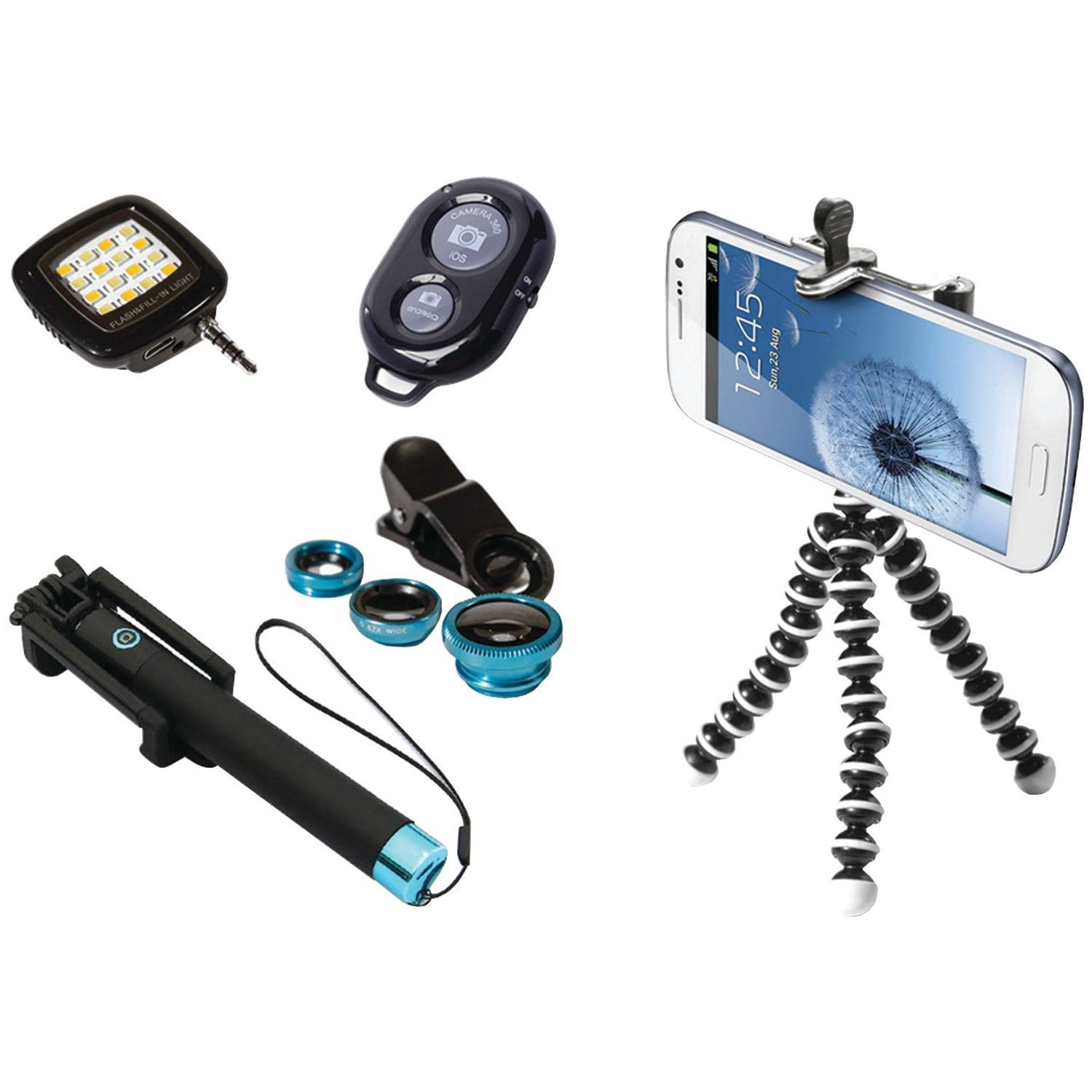 The PoserSnap Mobile Photo Studio comes with a few accessories to help the mobile photographer get better shots on the Google Pixel. It includes the following:
Universal Selfie Stick – the Selfie Stick comes in the kit along with a useful flash and Bluetooth remote. It extends 30 inches, but only takes up 7 inches when you store it in a bag or pocket. Connect it to your phone's headphone jack and use the built-in shutter button to actually snap your shots.
3-in-1 Clip Photo Lens Set – The 3-in-1 set that comes with this pack takes Fish-eye shots, Wide-angle shots, and Macros. Sadly, they're a throw away item. Don't get the set for the lenses because they don't do a very good job.
Ultra Bright 16 LED Photo Light – turns on and stays on to avoid red-eye and has three levels (high, medium and low) for the best lighting in each situation. The rechargeable built-in battery means it doesn't suck juice from your Pixel.
Flexible Tripod w/ Mount – photos taken on a tripod mount mean no camera shake, especially when you use the trigger below. This small tripod comes with flexible legs. It's a little wobbly, so don't rely on it.
Bluetooth Remote Trigger – pair it with the phone's Bluetooth and then snap shots remotely. This way you can get in the shot or reduce shake from tapping the screen or the volume buttons on the phone when you take a shot. It works up to 30 feet away. This, the Photo Light and the Selfie Stick make this kit worth the low price.
Amazon sells them for only $23.50. This isn't a high-end kit, and they're a little flimsy and cheap. However, the remote and flash are worth the $23. The lenses will disappoint you and the tripod's a little wobbly.
Olloclip Pivot Grip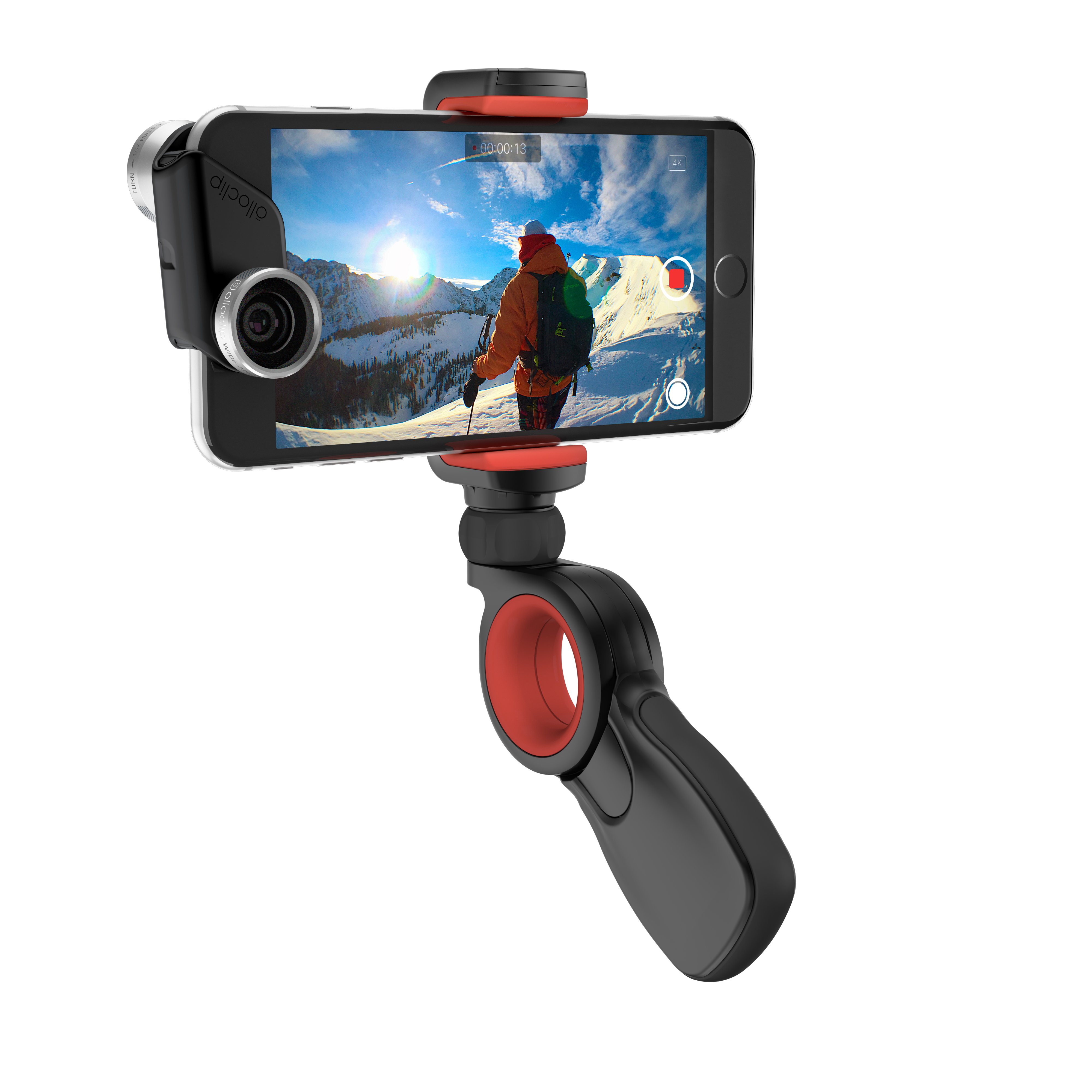 Taking video on a phone often means holding it in landscape to avoid the cracked door effect of videos shot on a phone in portrait mode. The great Google Pixel deserves the right technique.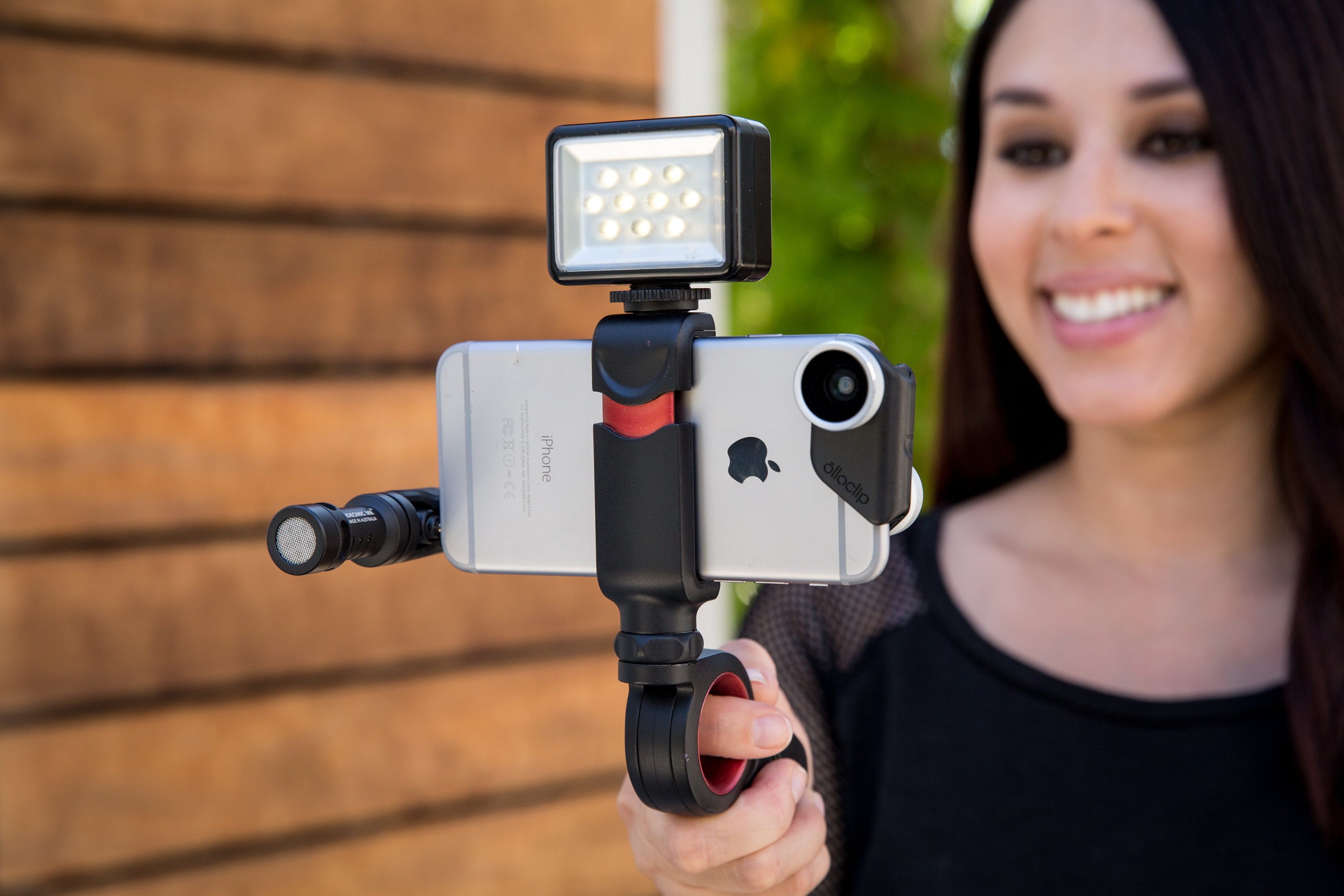 It's uncomfortable to shoot video for more than a minute or two, but the Olloclip Pivot Grip helps users with longer videos. The grip comes with a clamp that holds the phone securely in place. A handle beneath the clamp feels like you're holding a pistol. It's easy to use and comfortable to shoot. The resulting videos look more stable even though you're holding the phone while shooting.
The Olloclip Pivot Grip costs $50 from Olloclip.
Joby GripTight Accessories
The PoserSnap kit includes a tripod, but better ones are available from Joby. The Joby GripTight accessories include a few different models that we love. First, they offer the GripTight XL, a clamp that holds larger phones like the Google Pixel or Google Pixel XL. The 1/4″-20 universal tripod mount.
The GripTight XL has a 1/4″ -20 universal tripod mount which connects to accessories like the GripTight Micro Stand, a tiny stand with three legs. You can also use the awesome GorillaPod, a taller tripod with flexible legs. They all range in price from $15 to $50. See our review of the GripTight GorillaPod Pro seen above.
SanDisk Dual USB Drive Type-C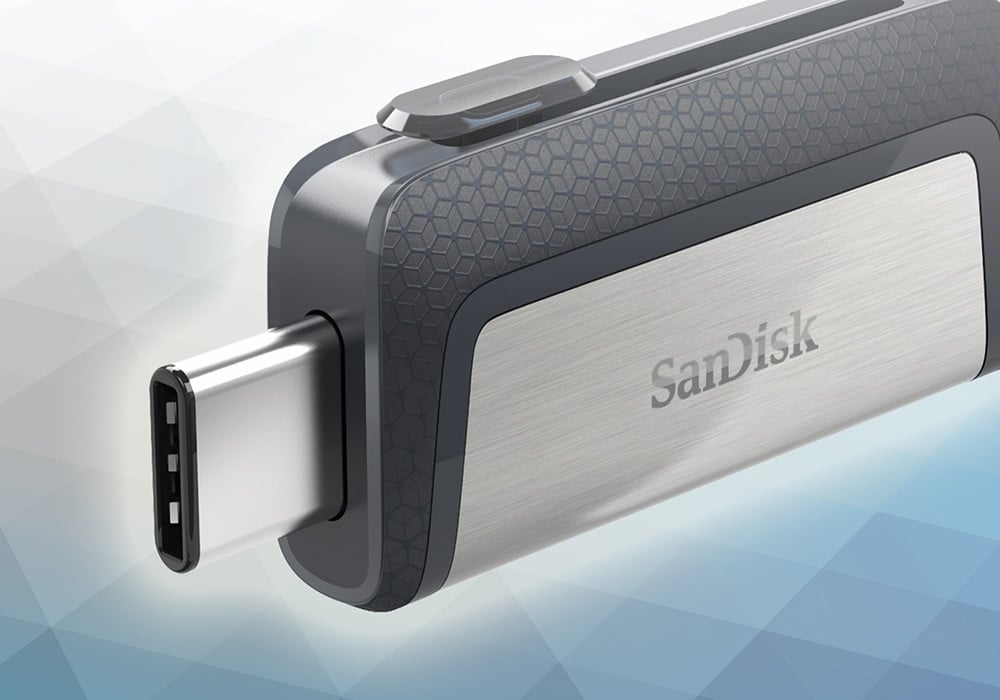 You'll need to back up those great photos, so get the SanDisk Dual USB Drive Type-C, which includes both USB Type-C and USB 3.0 connections on one tiny device. Plug it into the Google Pixel USB-C port and backup the photos and then plug it into your computer to store them or upload them to the cloud without using your phone's battery. You can also more quickly get large videos from the phone to your computer for quick editing.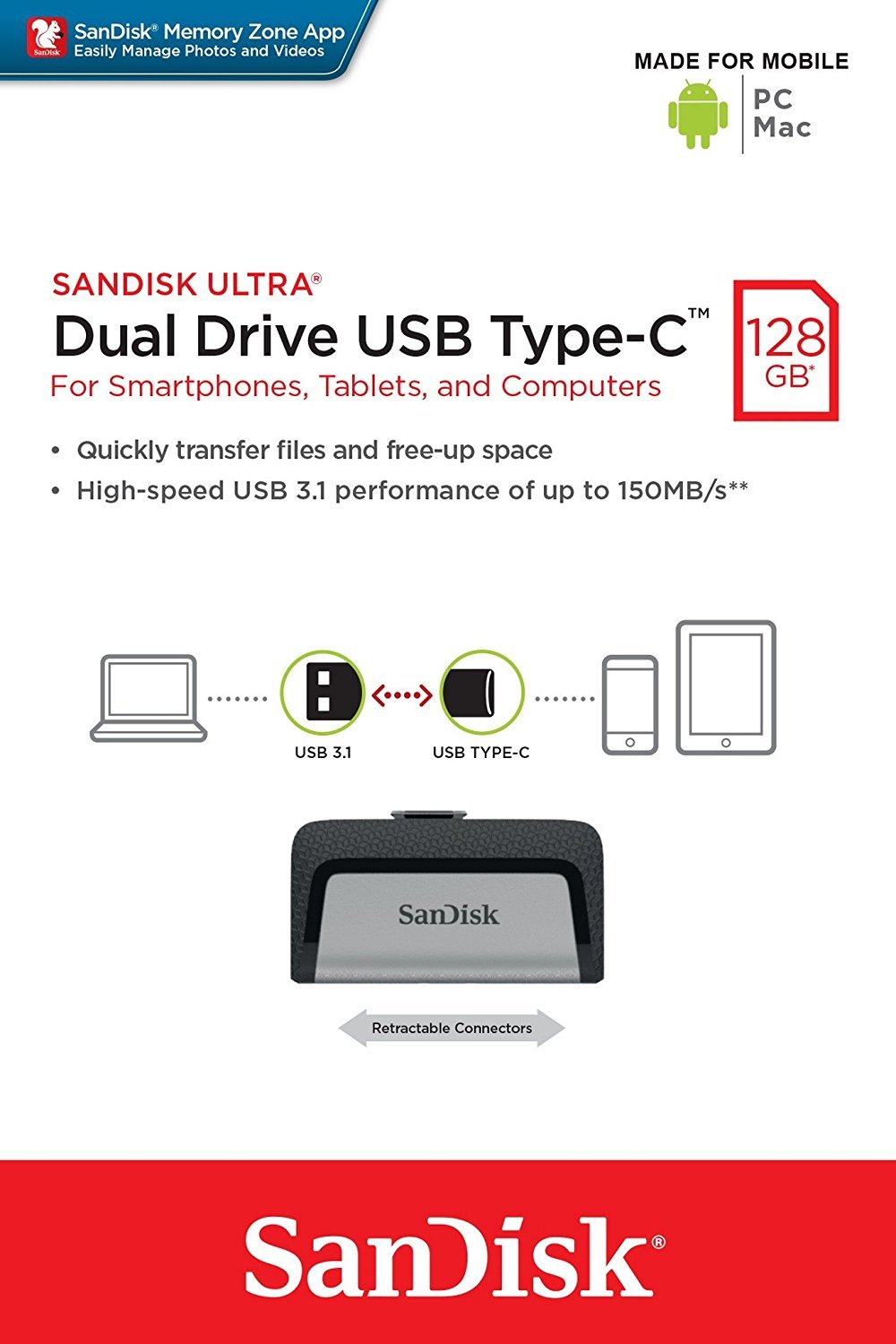 It's got retractable connectors so you can protect the USB connection inside the flash drive's housing. They're available with storage sizes ranging from 16GB for $15 on up to 128GB for under $50 on Amazon.
SereneLife PICKIT20 Portable Photo Printer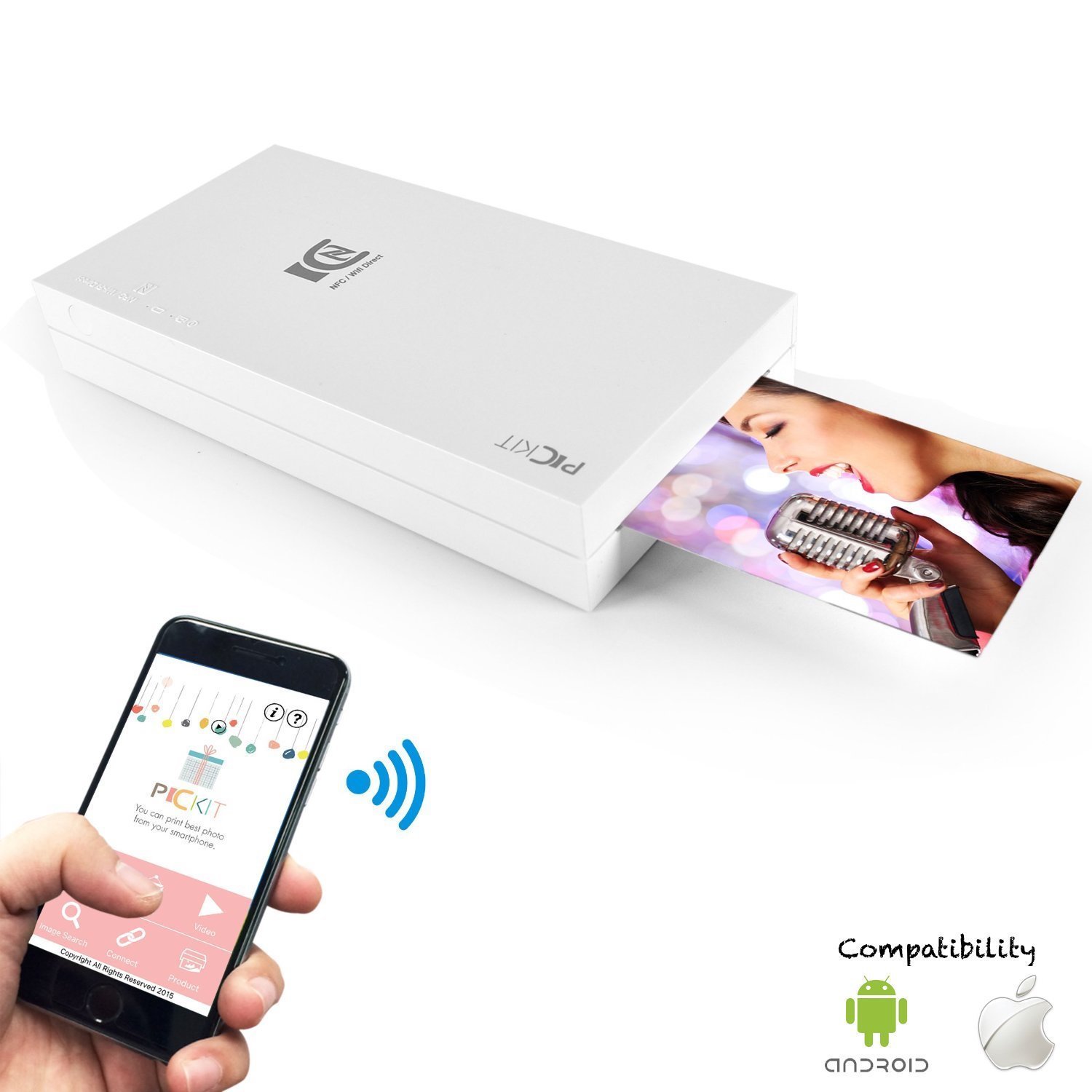 The Google Pixel takes great photos on the go, but you can only enjoy them on the phone, unless you pick up the SereneLife PICKIT 20 portable photo printer. This little white mobile photo printer feels like carrying around a large battery. It's only a few millimeters longer and wider than the Google Pixel XL and about three times as thick.
The built-in battery charges via a micro-USB cable. Your ink and paper all come in a single cartridge which you load into the side of the printer. It prints 20 3.5 x 2 inch photos. That's only slightly bigger than wallet sizes, so the resulting printed photos aren't that useful. My wife plans to use them in crafts with her first graders.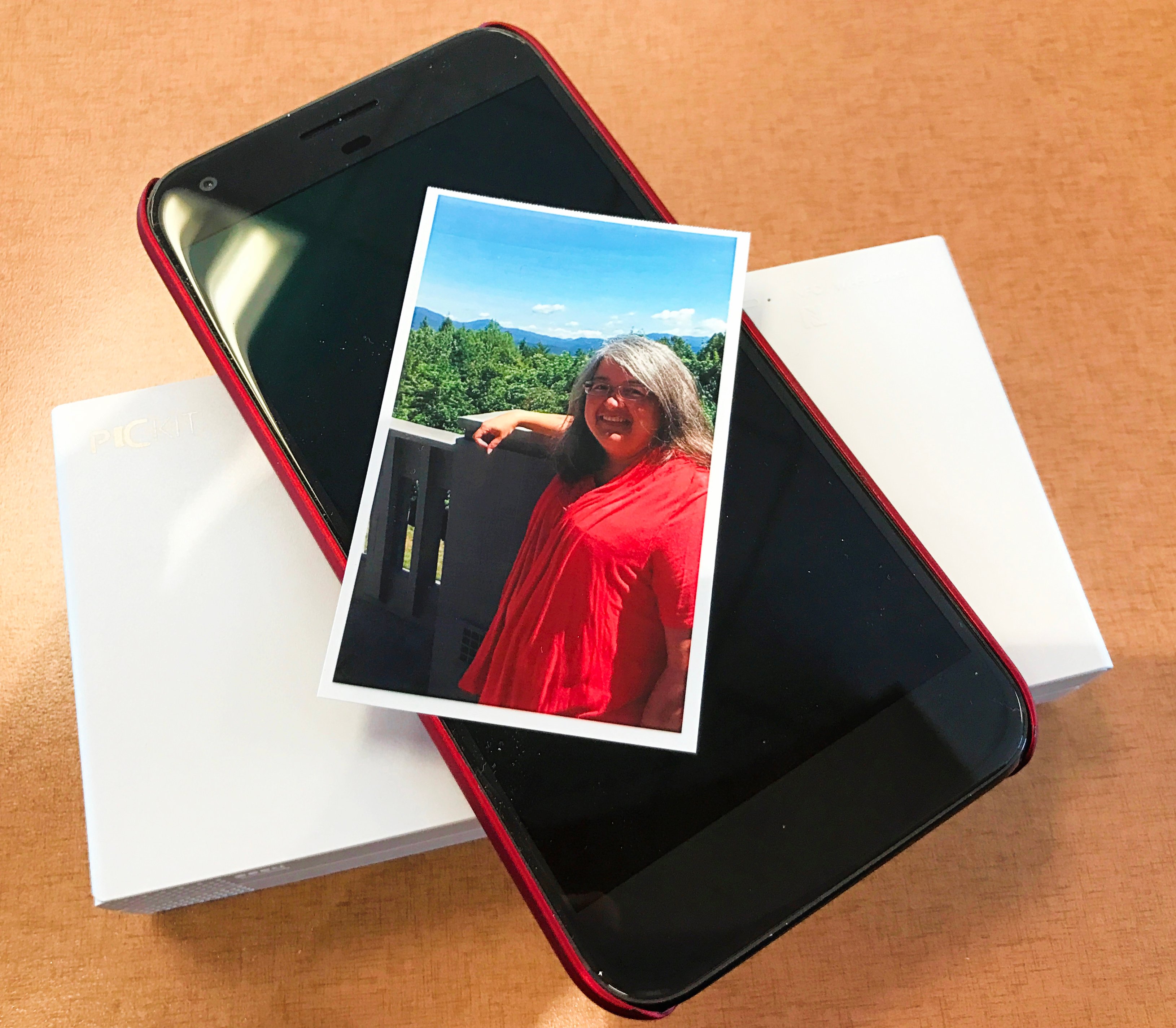 Phones with NFC will pair with the printer automatically, if you can make it work. It failed on the Google Pixel XL. Instead, I loaded the PICKIT app and followed the instructions in the app to connect directly via Wi-Fi, which then connects the printer to your local Wi-Fi network and eventually prints over that network once you turn on the printer.
The resulting prints, even though they're too small for most uses, do look nice. Print images for your locker at school or craft projects like my wife does. It's also helpful to get a quick look at a specific shot you really need to get right before leaving the scene of a beautiful subject.
The app's not great, but it works. You can edit and prepare photos in another app and then load them in the PICKIT app.
Get the printer at Amazon for $119.99 and replacement cartridges cost $19.99 each for 20 prints.
Epson Photo Printer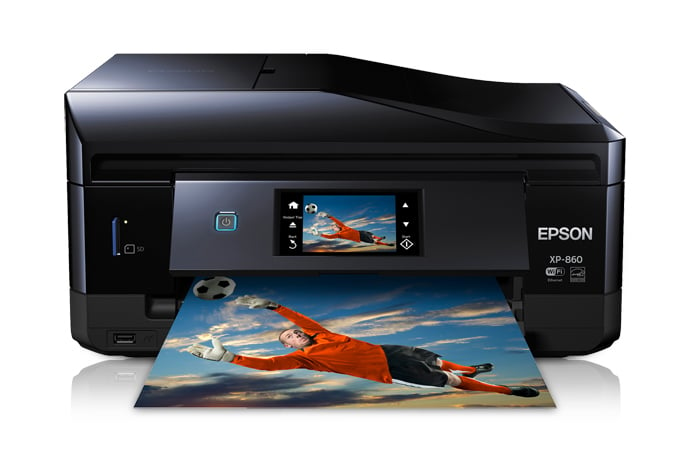 Today, phone cameras take shots so good you may want to print them. Epson makes some of the best consumer grade printers, so we suggest going with them. The Epson Expression Photo XP-860 Small-in-One All-in-One Printer updated the 810 we recommended in the past.
The printer makes beautiful color accurate prints quickly. It works on multiple forms of paper with two paper trays: one for smaller photo paper and one for larger letter or legal sheets. It also does a great job of handling printing directly from your phone or over a network.
In addition to photo printing, it handles office tasks like auto 2-sided printing, copying, scanning and faxing. Connect using USB to a computer or network  using Ethernet and Wi-Fi. Epson has them on sale for only $200 at Amazon. If you don't mind spending twice that, consider the Epson ET-3600 EcoTank printer. It comes with 2 years worth of ink in the box, but it's $400. To save money, get the Epson Expression Premium XP-640 Small-in-One All-in-One Printer with scanning and copying in a small form factor for only $80 on Amazon.