7 Great Smart Home Black Friday 2016 Deals
Homes filled with technology are the future, at least they are if you're judging by the Smart Home Black Friday 2016 deals that are cropping up. Best Buy, Amazon and others are betting big on users wanting to control their lights with their smartphone or trying to keep the cost of conditioning their home low with little effort.
Nest Thermostats seem to be the most popularly discounted smart home product. The best in a crowded field, Nest allows users to control their heating and air-conditioning anywhere. Those that don't want to take active control of the thermostat can have it learn their habits and adjust the temperature inside based on the weather outside. A sensor lets the thermostat know when someone is home unexpectedly. Phillips Hue bulbs are the other must-have smart home accessory showing up in Black Friday 2016 circulars and deal flyers frequently. There are both white and color bulbs that can be controlled from a smartphone, tablet or PC. It's up to the user to decide the coloring and brightness of each bulb.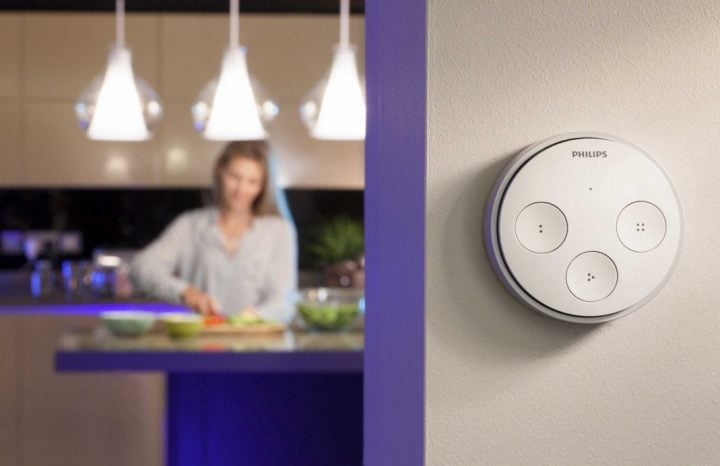 Here are 7 great smart home deals for Black Friday 2016.
Best Smart Home Black Friday 2016 Deals: $30 Off SmartFeeder at Petnet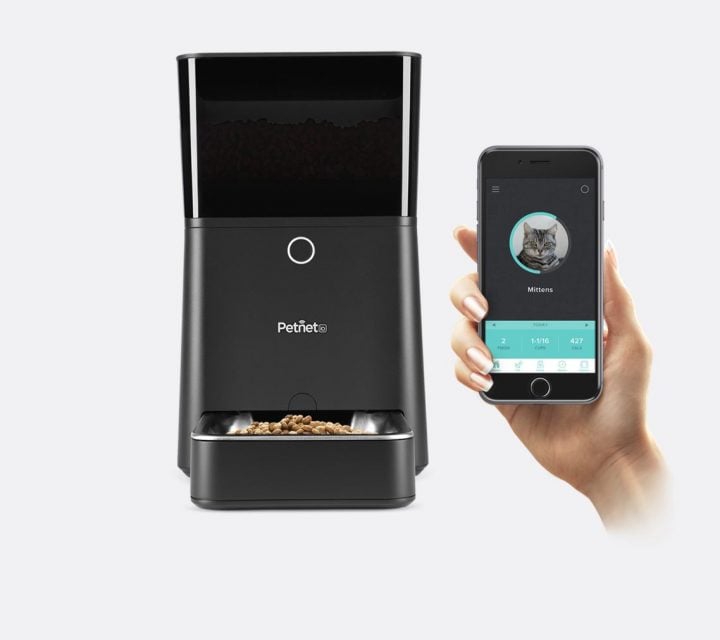 The Petnet SmartFeeder is getting a $30 discount from November 23rd to Monday, November 28th, making the device a mere $119 before taxes and fees. Shoppers just need to enter the BLACKFRIDAY code at checkout.
PetNet Feeder allows dog and cat owners to handle feedings and check in on their pet without being home. The dispenser itself holds a fresh supply of food. Portions can be dispensed automatically or on-demand. They're decided autonomously by the pet's weight and size. Everything, including the setup, is handled through a dedicated iPhone and Android app.
[ Buy the Petnet SmartFeeder for $119 ]
Best Smart Home Black Friday 2016 Deals: $50 Off Ring Doorbells at Ring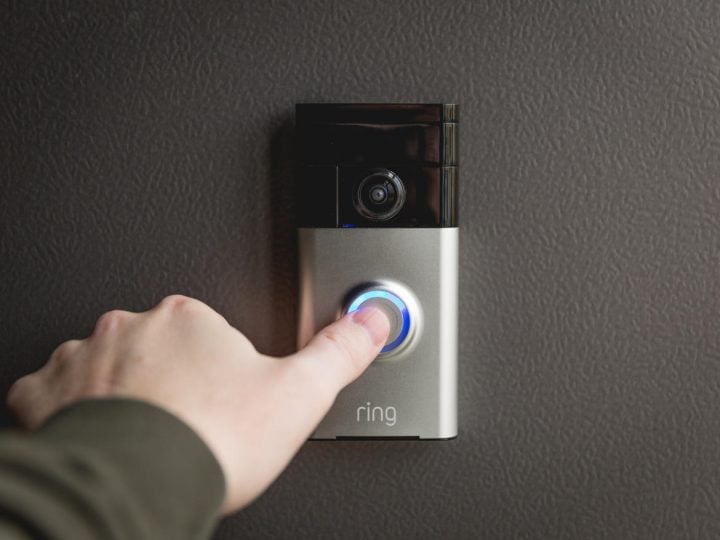 Until December 1st, the Ring Doorbells are $50 off their normal price. Ring devices provide a live video feed of your front or rear door. This is so that apartment dwellers and homeowners can see and hear visitors without going to their door. In fact, buyers can see who's at their door from anywhere. A motion detector lets users know when someone is approaching that hasn't even rung the bell yet.
There are Mac, Android, iPhone and Windows versions of the Ring apps. The Ring Doorbell costs $199 before the savings and $149 when you use the coupon code GIVERING.
[ Buy the Ring Roorbell for $149 ]
Best Smart Home Black Friday 2016 Deals: $199 Nest Thermostat at Dell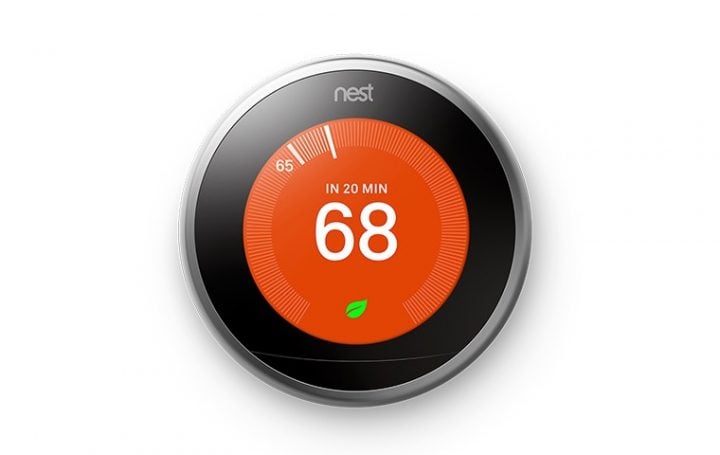 Most of Dell's Black Friday 2016 deals are rolling out in stages over the holiday weekend. One deal lasting all weekend long is the $199 Nest Thermostat it's offering. Normally, a third-generation Nest thermostat would cost $249, not $199. Dell's deal doesn't require entering a coupon code at all.
[ Buy the Nest Thermostat for $199 ]
Best Smart Home Black Friday 2016 Deals: $199 Nest Thermostat at Best Buy
Best Buy is offering the same savings on the Nest that Dell is: $199, but only on November 25th in a store.
[ Buy the Nest Thermostat for $199 ]
Best Smart Home Black Friday 2016 Deals: $119 Hue Lights Starter Kit at Best Buy
Hue Light Bulbs are the most popular home automation product by far. That's because the barrier to entry is so low. You simply screw them into your existing lighting fixtures and lamps and the wireless hub that's included with them do all the work.
Besides turning them on or off with your phone, Hue Bulbs can change color on-demand. Using their iPhone and Android apps, users can also configure them to come on or change color on a set schedule. Lots of apps and devices belong to the Friends of Hue Program. This means that they interact with Hue Light Bulbs in some way.
Normally, a set of three color bulbs and a hub would cost shoppers $179 at Best Buy. For Black Friday 2016, the same starter kit costs $119. The savings is only for those that shop on Friday morning in a Best Buy store.
[ Buy the Hue Lights Starter Kit for $119 ]
Best Smart Home Black Friday 2016 Deals: $99 Hue Light Bulbs + Echo Dot at Amazon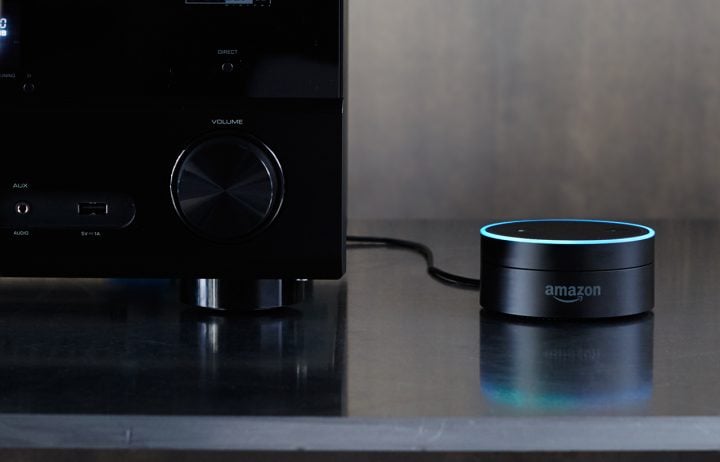 Controlling your Hue Light Bulbs is easy with a phone, but what if you'd like to do it with your voice. Amazon has just the answer with the Hue Light Bulbs and Echo Dot bundle for $99.99.
Echo Dot is a puck with Amazon's Alexa assistant inside. Besides streaming music and adding things to your shopping cart, the small device can also connect to Hue bridges so that you can control your lights with your voice. Normally, Amazon sells the Hue Light Bulbs + Eco Dot bundle for $119.
[ Buy the Hue Light Bulbs + Echo Dot Bundle for $99 ]
Best Smart Home Black Friday 2016 Deals: $139 Amazon Echo at Best Buy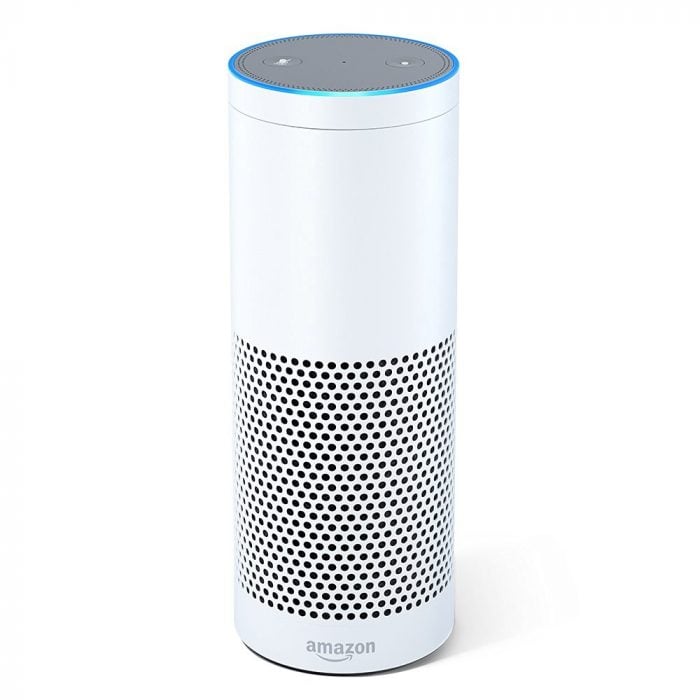 The counterpart to the Amazon Echo Dot is the original Amazon Echo. To get the Dot's price down, Amazon dumped the speaker and the microphone system that lets the Amazon Echo hear someone give a command without a button press or play music without separate audio equipment. Best Buy will sell the original Echo with the microphone system and speaker for $139 beginning November 25th.
[ Buy the Amazon Echo for $139 ]
Good luck tracking down these smart home Black Friday 2016 deals.

As an Amazon Associate I earn from qualifying purchases.