6 Reasons Not to Buy the Galaxy S6 Right Now
The Samsung Galaxy S6 is still among the elite when it comes to buying an Android smartphone. It even made our top Android smartphones of 2015 list. However, the Galaxy S6 is a smartphone users probably shouldn't buy right now and below we'll explain why.
Now that we're into 2016 users will have a lot of great options coming up soon. In fact, sooner than any year prior as more manufacturers rush to be the first on the market. From the Galaxy S7, LG G5, iPhone 7 and more. That isn't all though, there are multiple things to consider before buying a soon-to-be outdated phone, and we have some thoughts and advice below.
Read: Galaxy S7 vs Galaxy S6: What We Know So Far
The Galaxy S6 is still relatively new. It was only released on April 10th and is barely 10 months old. Typically phones have at least a one year release cycle, but Samsung has been speeding things up, and others are taking notice. Here's why you shouldn't get the tried and true Galaxy S6 at the moment.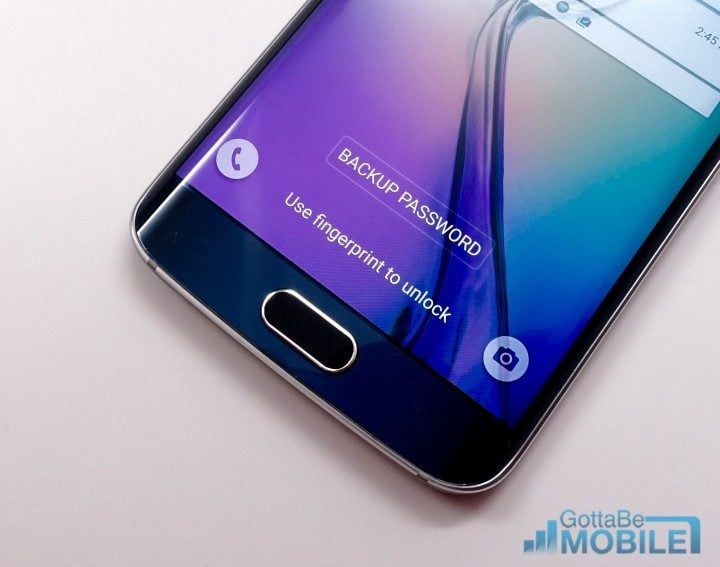 The answer is simple, but it's also one users have probably heard time and time again. Something better is coming. That said, something better is coming much sooner than usual, which is why this year more so than others waiting just a little over a month may be very beneficial to smartphone shoppers.
While the Galaxy S6 or S6 Edge are both great phones we'd highly recommend anyone own, below are the six reasons we think waiting a little bit longer to see what's on the horizon is the right choice.
Samsung Galaxy S7
Of course a new and better phone is always coming, but over the past six months Samsung's made a huge effort to increase the speed they release phones in order to better tackle the iPhone and Android competition. We saw that with the Galaxy Note 5, which replaced the Galaxy Note 4 in late August rather than October. Just 11 months after the launch of the Note 4.
Multiple different reports and rumors have been arriving at an alarming pace suggesting the Galaxy S7 will be announced on February 21st, and released within 10 days of the unveiling. Last year the Galaxy S6 was announced in March at Mobile World Congress and hit the market in the US on April 10th.
This year, like with the Note 5, Samsung wants to beat everyone else to the market, and do so while also making major improvements across the board. This means in less than two months the Galaxy S6 will already be obsolete and a newer improved model will here.
If rumors pan out the Galaxy S7, Galaxy S7 Edge, and Galaxy S7 Edge+ will all look very similar to the well-designed Galaxy S6, but be better in every aspect. Featuring the same 5.1-inch or curved Edge display, but improved across the board. We're hearing it will have a fingerprint scanner and an Iris eye scanner for better security, launch with Android 6.0 Marshmallow, have a faster processor with 4GB of RAM and more.
The exciting bits are the return of a micro-SD card so buyers can expand storage as they see fit. On top of the addition of an IP67 dust and water-resistance, a bigger 3,000 mAh battery, a better camera, faster charging, improved software and more. Basically similar on the outside, only better faster and longer lasting for nearly the same price.
iPhone 7
While many Samsung or Android users stick only to Android, many try out the competition. Especially now that Apple's increased its phones to 4.7 and 5.5-inches with the iPhone lineup. The iPhone 7 is expected to feature the first redesign in two years, among many other things.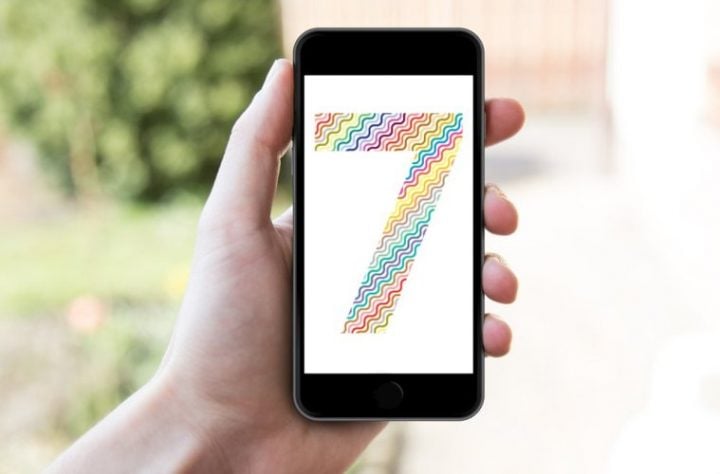 If rumors are right this could be another big year for Apple. Talks of removing the headphone jack and blending it into the lightning cable for a thinner overall design. Dual cameras on back for better photos, wireless charging and a bigger battery, water-resistant or water-proof features, 256GB of storage as an option, more RAM for better performance and maybe even the return of the Budget iPhone 7c.
The iPhone 7 isn't expected to be here until September, as usual, but a few reports are hopeful of an earlier release near the end of summer. Still, it's one to think about.
LG G5
This year LG is stepping up to the major league, and sources seem to think they are ready to battle and possible even beat Samsung. A report today claims the LG G4 was delayed simply to not release at the same time as the Galaxy S6, in fear of being overshadowed, but that won't be the case this year.
Instead, LG has a brand new fancy design in the LG G5 that is made of metal, has dual cameras on back for better photos, the same 8-core Snapdragon 820, a fingerprint scanner on back, the same 3,000 mAh battery (which is removable) along with a micro-SD slot for storage, and a new modular "magic slot" on bottom that slides out and will reportedly do some unique things. Replace the battery, add a bigger one, add more storage, clip-in an HD action camera or fitness device and more.
We don't know much yet, but the LG G5 will likely be revealed on February 21st, just like the Galaxy S7, and be a worthy option over Samsung's current and new device.
New HTC Smartphone
In previous years HTC wasn't able to keep anything a secret. We knew everything about the HTC One M9 that debuted around the same time as the Galaxy S6 weeks or months before it was released. This year though, things are silent.
That said, we're hearing it won't be called the HTC One M10 or anything weird like previous years, be completely redesigned to actually take on Samsung, Apple, LG and others, and be the best phone the company has released in some time. Many had high hopes for the HTC One M9 and were let down.
However, the HTC One A9 is all metal, and had similarities to the iPhone 6 design and Galaxy S6 fingerprint scanner. We could see something better stem from that and be the flagship this year. Think a single aluminum unibody design, improved internals, better camera and battery life, a fingerprint scanner, dual front facing speakers and more in a sleeker, faster, completely re-imagined HTC device. That's the rumor at least. The company has struggled as of late, but the HTC One A9 might give them the inspiration they needed to compete in 2016.
If they do anything like last year, the phone will also be announced at the end of February at Mobile World Congress. Just like the Galaxy S7 lineup and the LG G5. Meaning there could be three all-new flagship phones within the next 1-3 months to choose from instead of the aging Galaxy S6.
Galaxy S6 Price Drops
Recently the Galaxy S6 has seen record-low pricing. Like $399 for an unlocked model, buy one get one free from AT&T and more. Once the new Galaxy S7 is announced in February the discounts will be applied heavily, and across the board.
Samsung's Galaxy S6 will remain a great option for a long time to come, even throughout 2016, but once a newer model and some competition is released the price will plummet. We could even see it go free on contract, drop to $349 and more in the coming months. It's worth waiting or holding out at least until the end of February to see if a huge deal surfaces, even for those who still want the older Galaxy S6 over the new Galaxy S7 or Galaxy S7 Edge.
Galaxy S7 Edge+, Nexus 6P & More
And our six and final reason not to get the Galaxy S6 right now, is actually multiple reasons. There's a bigger 5.5 or 5.7-inch Galaxy S7 Edge+ we're hearing will be released with the Galaxy S7. Google's own Nexus 6P is only $499 and offers all the latest cutting edge technology already, more than the Galaxy S6.
Read: Nexus 6P Review: Google's Best Yet
At the same time we could see big price drops on multiple other phones from 2015 as well. The Galaxy Note 5 may get a discount and have some Galaxy S6 users considering the bigger screen. Even the Note 6 in July or August. Google's Nexus 5X is a great phone at $349 that rivals the Galaxy S6. The LG G4 is already as cheap as can be, and Motorola is in there somewhere.
We'd suggest users that are debating the Galaxy S6 right now just give it 45 days. Wait for February to come to a close, the dust to settle, and have a clearer picture of future phones, discounted devices available now and more. The Galaxy S6 may still be the perfect phone for you, at a much lower price, or something in 2016 may surprise buyers and have them taking a different route. It's all up to you.

This article may contain affiliate links. Click here for more details.