7 Android 4.4.3 KitKat Update Predictions
Google never announces incremental updates ahead of time so it's impossible to know whether or not the company is hard at work on another Android 4.4 KitKat update for Nexus users and beyond. With many Nexus owners still struggling with bugs and issues in Android 4.4.2 KitKat, we feel that another Android 4.4 KitKat update between now and Google's next big update is possible and we want to offer up some predictions about the unannounced Android 4.4.3 KitKat update.
In September, Google announced Android 4.4 KitKat, an update that the company said would be coming to replace Android 4.3 Jelly Bean. It did not say exactly when it would be touching down, only that it would be landing for Nexus owners in the weeks ahead. Those weeks turned into a two month wait as Google waited until Halloween to show off its Android 4.4 KitKat update.
As expected, the software was, and is, incremental in nature. Meaning, it's not a massive overhaul to the Android operating system and instead, builds off of what Android Jelly Bean left behind. While it isn't small, the update is still a sought after piece of software. And fortunately, we've seen it roll out to a number of devices. In fact, we've seen multiple Android 4.4 KitKat updates roll out.
Since November, we've seen an Android 4.4.1 KitKat update and an Android 4.4.2 KitKat update roll out. The updates are essentially the same piece of software as Android 4.4.2 KitKat quickly replaced Android 4.4.1 with security enhancements and fixes . The updates went after the issues with the Nexus 5 camera and also were aimed at fixing some of the things that Android 4.4 KitKat broke.
There are, however, still some issues with Android 4.4.2 KitKat. Google's product forums are teeming with complaints about the software. This has led many to wonder about an Android 4.4.3 KitKat upgrade, an update that for the moment, is non-existent.
We haven't heard any Android 4.4.3 KitKat update rumors so it's not clear if Nexus users and other device owners on Android 4.4 KitKat will get another update. Heading into the new year, we felt it appropriate to make some Android 4.4.3 predictions ahead of a possible release.
Android 4.4.3 KitKat
Before we can make any Android 4.4.3 KitKat update predictions, we have to predict the update itself.
Google typically does not confirm incremental Android updates ahead of time which means that an Android 4.4.3 KitKat update, if there is one, will likely roll out without warning to owners of Google's Nexus 4, Nexus 7, Nexus 10, and Nexus 5. This policy also makes an update much harder to predict because there is a good chance that Google will keep devices on Android 4.4.2 until the arrival of brand new major Android update later in 2014. We're predicting an Android 4.4.3 KitKat update and here's why.
There are just too many Android 4.4.2 KitKat update complaints for Google to ignore. In particular, there are still some lingering issues that have carried over from the initial Android 4.4 KitKat update including the Nexus 4 dialer issues that have been plaguing users of last year's Nexus smartphone.
Given the attention that it has received on Google's product forums, this is a problem that isn't just affecting a handful of Nexus owners. It seems much bigger than that. We can't see Google waiting the five months or so that it will take to get to Google I/O before releasing another update.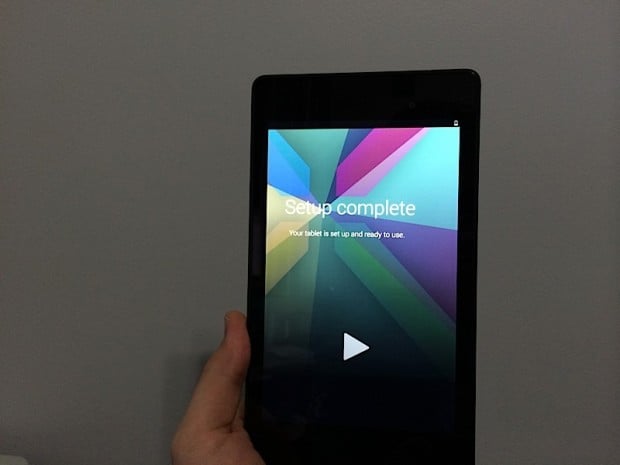 Something else to keep in mind is that both Android 4.1 Jelly Bean and Android 4.2 Jelly Bean received two incremental bug fix updates. Technically, Android 4.4 KitKat users have received one. Android 4.2.2 was released in February of this year though that likely has no barring on any Android 4.4.3 KitKat update.
What we're trying to make clear here is that Google not only have a track record of releasing several bug fix updates but that it also has a track record of fixing bugs. And with several issues still lingering, we wouldn't be surprised if an Android 4.4.3 KitKat update arrived at some point between now and the next big name Android release.
Release Won't Come in 2013
Besides questions about the existence of an update, Android 4.4 KitKat owners are likely wondering about the release date of such an update. It's extremely difficult to predict a release date given that Google is secretive about these incremental bug fixers and that there is no real clear pattern to their release dates.
What we will say is that we highly doubt that the update will arrive in 2013. There are simply too many holidays, vacation days, and such leading into the end of the year.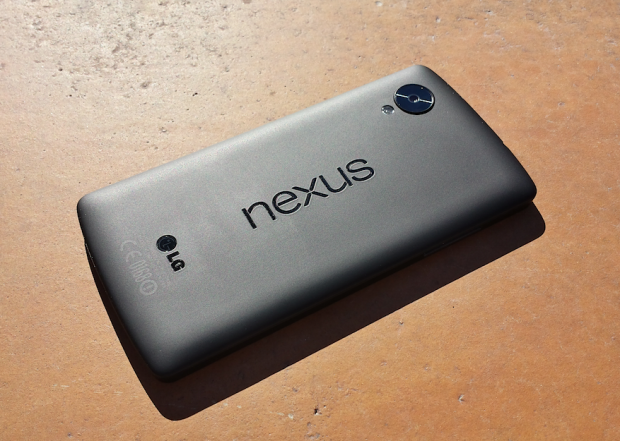 We also haven't heard any rumors suggesting an imminent Android 4.4.3 KitKat update release. In the past, HTC insider LlabTooFeR has caught wind of Google's updates ahead of time. We've also seen an increase in activity in our back end and that we haven't seen anything unusual lately with Android 4.4.3. To us, these are signs.
Android 4.4.2 KitKat is only a few days old and we feel like Nexus users, Google Play Edition users and Moto G users, all of which recently got the update, are going to have to make do during 2013.
Android 4.4.3 KitKat Release Date
If an Android 4.4.3 KitKat update does arrive, we would expect it to land for Nexus users within the first three months of the year. For one, we can't see Google waiting four to five months to release a bug fix update when it's clear that users are still dealing with issues. We also can't see it waiting until April, right before the start of Google I/O, to release an update when its focus is likely on whatever is coming at that event.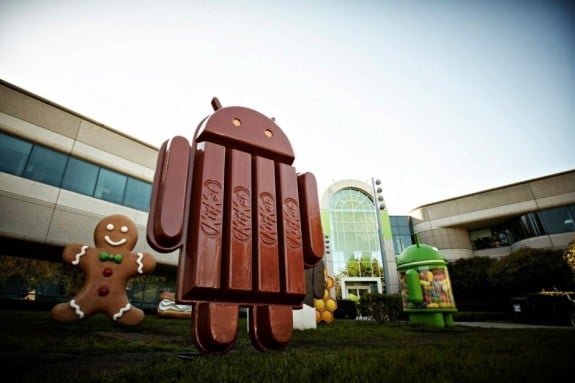 As for a specific date, that's extremely hard to predict but we know that Google, like most companies, pushes major update during the working week rather than on the weekend.
Zero Announcements
If there is an Android 4.4.3 KitKat update, we don't expect it to be given the publicity that Google gave to Android 4.4.2 and the Nexus 5 camera fixes on board. In fact, we would be shocked if the update received any kind of announcement at all considering that it will likely be centered on fixing bugs and issues inside Android 4.4, that is, if it's real.
We'd expect some early warnings to appear ahead of time but we don't think Google is going to roll out the red carpet for its second incremental Android 4.4 KitKat upgrade. One time was more than we expected.
Slow Android 4.4.3 Roll Out
Any Android update that rolls out between now and the next Android update is going to be subject to the same rules that were applied to the previous Android 4.4 KitKat updates. That means a roll out to Nexus devices first. Those updates will more than likely take a week or so to roll out to owners.
We also predict any Android 4.4.3 KitKat roll out to move slowly in general. We would expect it to be centered on bug fixes for Nexus owners in particular so if it does spread to other devices, it would likely shift to them much later in the year, if it does at all.
Some Devices Won't Get It
We don't expect every single device to get Android 4.4.3 KitKat. Perhaps, Google focuses in on the Nexus 4 dialer issue. Maybe it decides to fix a bunch of little problems on board the Nexus version of the software. We would expect at least one Nexus device to receive the update, should it arrive.
Other devices, it's hard to say. We've seen HTC claim that it's sticking with Android 4.4.2 KitKat for January and given the frequency of its updates, we wouldn't expect the company to dive right into an Android 4.4.3 update. Carriers typically fix issues without changing the version of Android on board as well.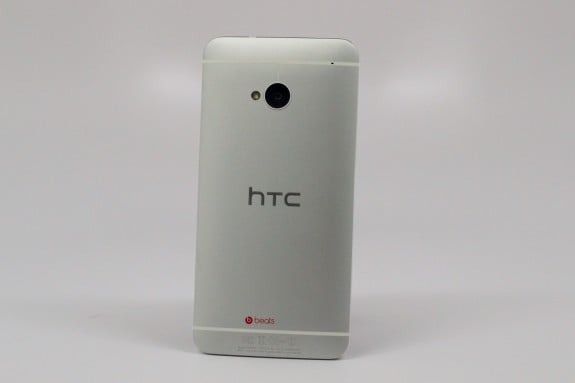 We expect Android 4.4.2 to be the build that most manufacturers use and if Android 4.4.3 does roll out, we think it could be limited to Nexus devices and possibly, Motorola's Moto X and Moto G. Google's Google Edition devices including the Galaxy S4 and HTC One could be candidates as well as they tend to follow Nexus smartphones and tablets.
With a new major Android update possible at the mid-year, we doubt Android 4.4.3 spreads like wildfire.
Fixes Only
As for the update itself, we imagine that if it does roll out, that it will come with a host of bug fixes on board. Android 4.4.1 and Android 4.4.2 both came with fixes themselves but in our opinion, were not true bug fix updates. We think that any Android 4.4.3 KitKat update that rolls out will have a lengthy list of fixes that will help stabilize the software ahead of the arrival of a new major Android update.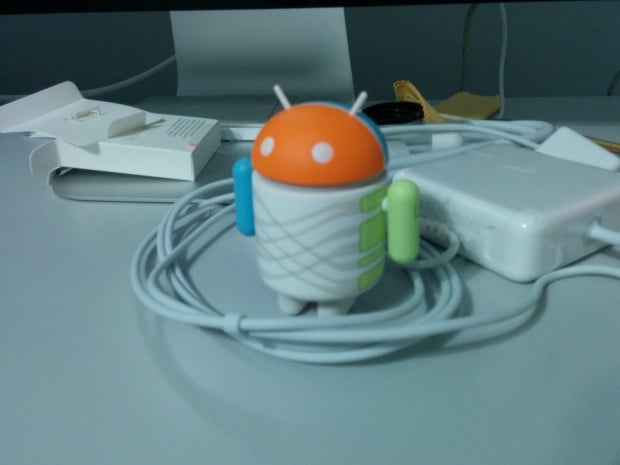 We could certainly see a company like Samsung use the Android 4.4.3 update to bring incremental UI updates to its Galaxy users, it did something similar with Android Jelly Bean 4.1.2. Nexus users though will likely only be treated to fixes, not features.

This article may contain affiliate links. Click here for more details.