7 Exciting Nexus 8 Rumors
In the buildup to Google I/O 2014, we've heard quite a bit about a supposed Nexus 8 release that could perhaps join, or replace, the current Nexus 7 on the Google Play Store. While nothing is official, there are a number of exciting Nexus 8 rumors swirling around and here, we want to take a look at the ones we're most excited about.
Two years ago, Google took the stage at Google I/O, its annual developer conference, and debuted the Nexus 7 alongside Android 4.1 Jelly Bean. The Nexus 7 represented the first Nexus-branded tablet and a challenger to the likes of the Amazon Kindle Fire and Apple's iPad. The original was one of the best tablets of the year.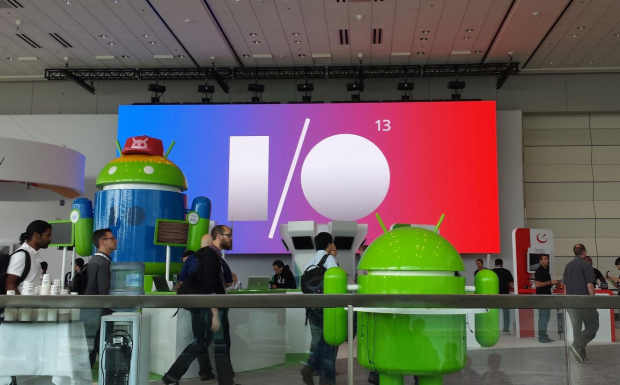 Its success spawned last year's sequel, also known as the Nexus 7, a device that built upon the foundation left behind by the original. The current Nexus 7 delivers LTE data, a beautiful design, a solid display capable of delivering 1080p quality content, a speedy quad-core processor that's perfet for gaming, and two cameras so that users can snap shots on the go.
While the price of the Nexus 7 increased, it's still more affordable than the iPad mini making the Nexus 7 one of the top pound for pound tablet options on the market. The current Nexus 7 is, however, starting to get older and Google has a habit of replacing devices after they've spent a year or so on shelves.
So, it should come as no surprise that we're seeing rumors of a new Nexus tablet swirl around ahead of Google I/O which is set to kick off on June 25th in San Francisco.
The device is being called Nexus 8 and we've seen rumors attempt to pinpoint a number of its features including release date, display size, display resolution, processor, and more. The rumors paint the device out to be a high-end 8-inch option for Android users and thus, there is a lot to be excited about.
With Google I/O on the horizon, we want to take a look at what we consider to be the most exciting Nexus 8 rumors to date.
HTC
Nexus 8 rumors continue to point away from Nexus 7 manufacturer Asus. Instead, they point to HTC, the manufacturer of the original Nexus One smartphone and the company behind devices like the HTC One M8. This supposed partnership is something that should have consumers extremely excited.
Its been awhile since HTC made a tablet. It has also been awhile since HTC made a Nexus product. So the prospect of an HTC-made tablet is extremely intriguing. Add in the fact that HTC has been on a roll with its HTC One smartphone designs and you can understand why this potential partnership between HTC and Google is so exciting.
Nexus 8 Launch Date
We saw a flurry of Nexus 8 leaks emerge earlier this year but since then, things have been relatively quiet. Included in those leaks were details about the device's supposed launch date.
An early rumor from Android Geeks pointed to an arrival in July, the same month that Google debuted last year's Nexus 7. There is also a huge developer event coming up called Google I/O that could potentially serve as the Nexus 8's launch pad. The event draws a ton of eyes, from developers to consumers, so the stage is a perfect place for Google to unveil a new piece of hardware.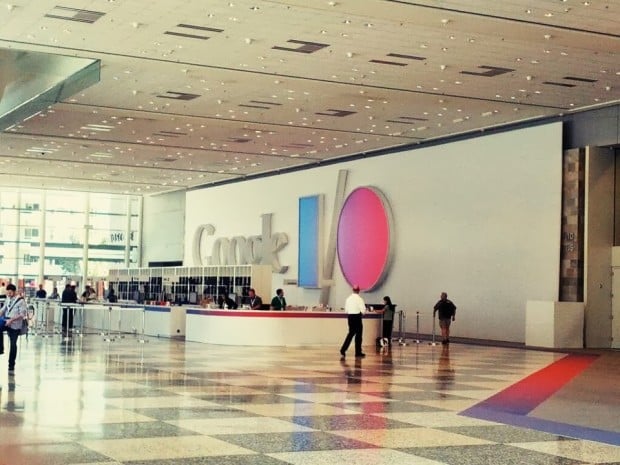 Nothing is official but the prospects of a new Nexus launch sometime in the next seven weeks is extremely exciting to us and it should be exciting to those that are in the hunt for a new tablet.
If Google does have a Nexus tablet up its sleeve, June and July are looking like prime candidates for a launch.
Nexus 8 Release Date
Nexus 8 production rumors point to a release inside Q3. Q3 consists of July, August and September. This is the same window that we saw Google utilize last year with the Nexus 7 and it makes sense given the company's penchant for replacing Nexus products after a year on the Google Play Store. The Nexus 10 is an exception.
Nexus products typically launch just weeks after they launch so with a launch rumored for the upcoming weeks, we could perhaps see a Nexus 8 tablet released onto shelves sometime in the next two months. The prospect alone excites us especially when you consider the other Nexus 8 rumors that are flying around.
Display Size
Rumors point to a high-end tablet, a premium tablet that could be aimed at Apple and give us a glimpse at the future. Indeed, rumors suggest that Google will be scrapping the Nexus program, starting with the Nexus 6, in favor of Android Silver. Android Silver will reportedly include many of the top Nexus features including fast updates but it will apparently be aimed directly at the devices on the high-end.
One of the key Nexus 8 ingredients is said to be the display. Rumors suggest that the Nexus 8, as the name implies, will come with a display size that's in the 8-inch range rather than 7-inches. Rumors point to 8.9-inches exactly. This would put it on par with the Kindle Fire HDX and would put it in between the iPad Air (9.7-inches) and the iPad mini (7.9-inches).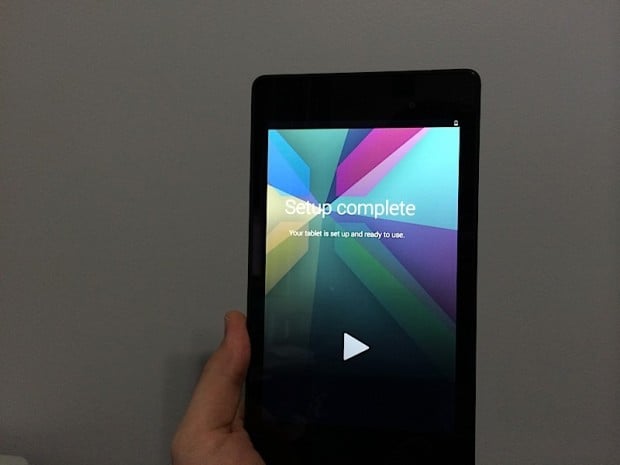 Over the past year, we've seen companies thin out bezels in an effort to conserve space. This conservation has led to bigger displays on smaller devices. Perhaps, we could see the same from the Nexus 8.
At the very least, an increase in size should have consumers excited. More screen real estate means more room for gaming, reading, and surfing the web.
Resolution
It's also rumored to have resolution better than 2K which would be an upgrade over the Full HD resolution found on the Nexus 7. An increase in resolution would mean that the Nexus 8 display would be able to produce cleaner, crisper looking content, something that is extremely important for a tablet of this size.
Better looking games, web, movies, television shows, and more would be one of the device's biggest selling points and it would give the device an edge over many of the Android tablets that currently populate the marketplace. 2K resolution on a portable tablet is something that consumers should be excited about.
Processing Power
Last year, Apple shifted to a 64-bit processor for its iPhone and iPad. The company also built iOS 7 with 64-bit processing in mind. Nexus 8 rumors point to a new processor and unsurprisingly, they virtually all point to a brand new chip with 64-bit support.
To put it in the most basic terms possible, 64-bit processors can handle more memory than 32-bit processors, something that comes in handy on powerful devices meant for gaming and multitasking.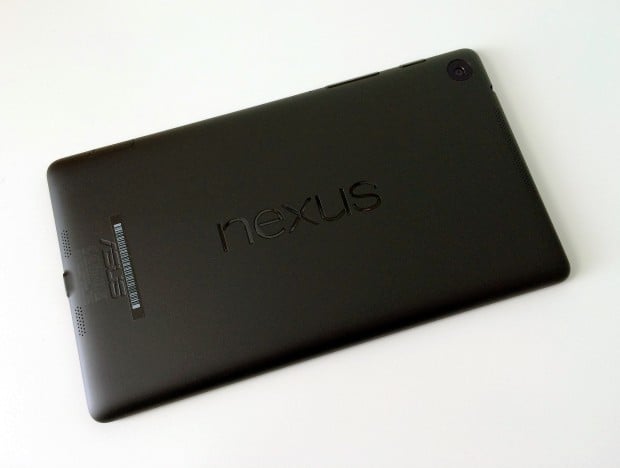 Nexus 8 point to 3GB of RAM and a processor from NVIDA, Intel or Qualcomm. They also suggest that Google is working on an Android update that will offer support for 64-bit architecture.
It's a lot of technical talk but it should have the average consumer excited. Better processors mean better performance and better battery life, two features that are vital to the success of any mobile device, especially an 8.9-inch tablet.
Android 5.0
When Google announces a new Nexus device, it always announces a new Android update. So, if the Nexus 8 is the real deal, we expect it to be accompanied by something new. Rumors have thrown around the name Android 4.5 but a new shred of evidence, spotted by users on Reddit, points to a possible Android 5.0 update.
The time in stock images of Google products always pertains to the version of Android that they're running. So that's what makes this potential leak so exciting. The Nexus 5 in the photo below is shown with the time at 5:00.
Google likes to tease its customers. It also likes to troll. So it's not clear what this sighting means. Still, the prospect of a potential jump from Android 4.4 to Android 5.0, with a Nexus 8 tablet in tow, is something worth getting excited about.