7 Exciting Things You Can Do with Windows 10
See Everything You're Doing with TaskView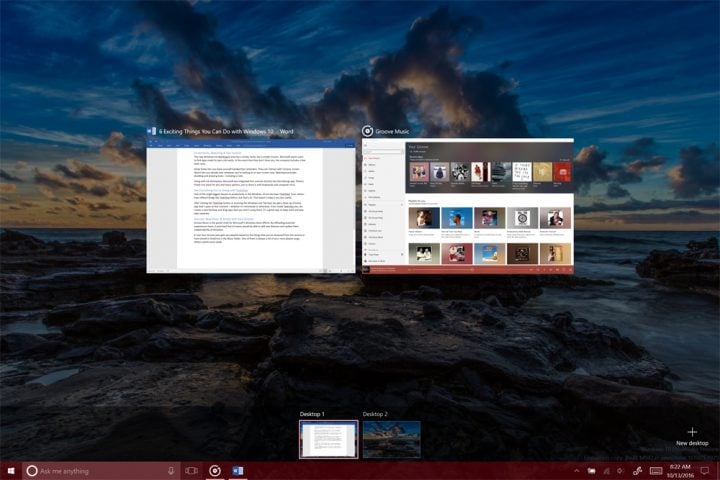 One of the single biggest boosts to productivity in the Windows 10 era has been TaskView. Sure, others have offered things like TaskView before, but that's ok. That doesn't make it any less useful.
After clicking the TaskView button or pressing the Windows and Tab keys you get a blow-up of every app that's open at that moment – whether it's minimized or otherwise. From inside TaskView you can create a new Desktop and drag apps that you aren't using there. It's a great way to keep work and play apps separate.

This article may contain affiliate links. Click here for more details.