7 Exciting Things You Can Do with Windows 10
Receive and Respond to Text Messages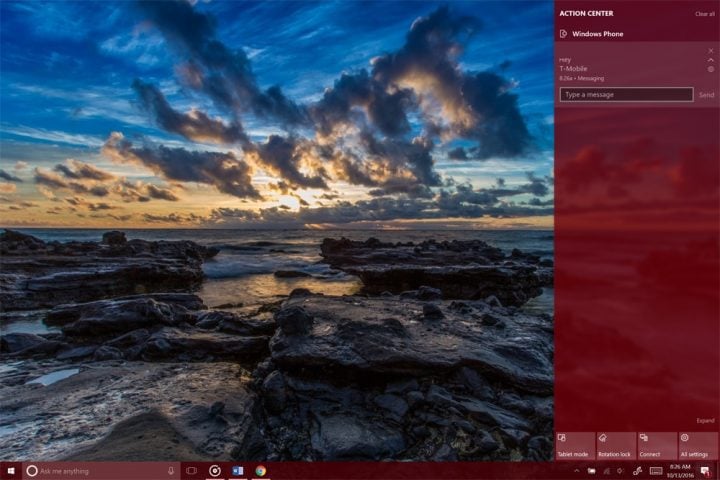 Cortana picked up a few updates in the Windows 10 Anniversary Update that arrived earlier this year. My favorite is her new ability to keep track of notifications across devices.
Pair her with the versions on Android or Windows Phone and you get notifications on your PC about how much battery power your phone has left. She relays messages to the Action Center area on your PC too. When you get a text message, you're even able to reply directly to the person that sent the message.

This article may contain affiliate links. Click here for more details.