7 Ridiculous Snapchat Accessories
With every new Snapchat update we are left looking for new Snapchat features to do more with the app, but how can you accessorize your life with Snapchat gear.
Although the Snapchat app on iPhone and Android is a big part of users' lives there is a way to get more from Snapchat and to let everyone know just how much you love the service.
Snapchat accessories, Snapchat gear and even Snapchat wearables are available for you to buy.
Here are seven of the most ridiculous Snapchat accessories that true fans may want to buy.
Snapchat Backpack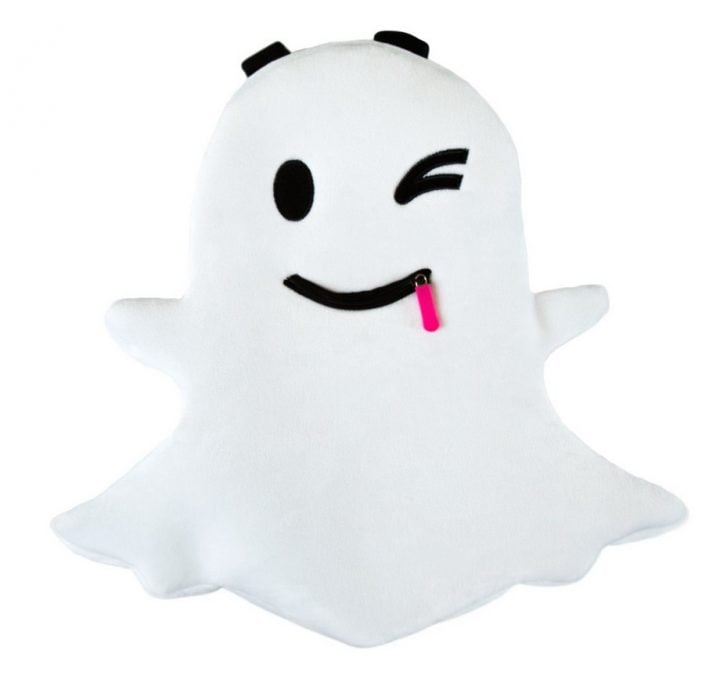 Do you need a Snapchat backpack that tells the world about your addiction to the service? The company offers an official Snapchat backpack in the shape of a ghost.
The inner pocket of this Snapchat ghost backpack is lined with yellow and includes room to hold 3 pens and pockets for cards, plus bigger items in the main storage area.
A small tongue zipper opens to a treat pocket. Black straps attach this ghostly backpack to your back. Adam M Bacchus reviews the official Snapchat backpack saying, "This backpack was awesome for like ten seconds, but then it (and everything inside of it) disappeared :/. Still worth."
Snapchat Pillow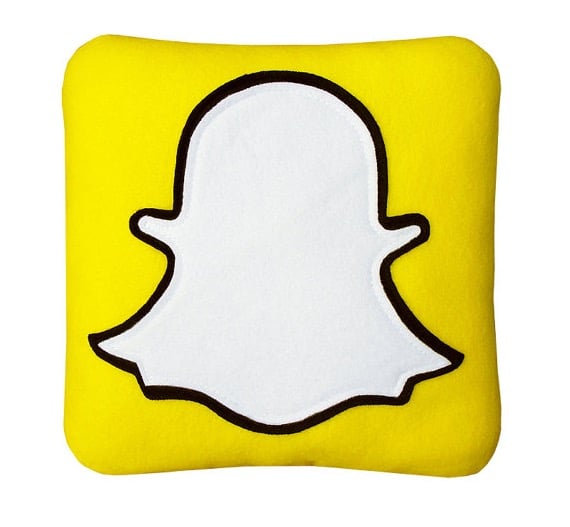 When you need to relax and take a break, why not lay your head down on the Snapchat pillow. This yellow pillow features the Snapchat ghost on the front. This is a fleece pillow stuffed with polyfil and it is hand made.
Snapchat QR Code Shirt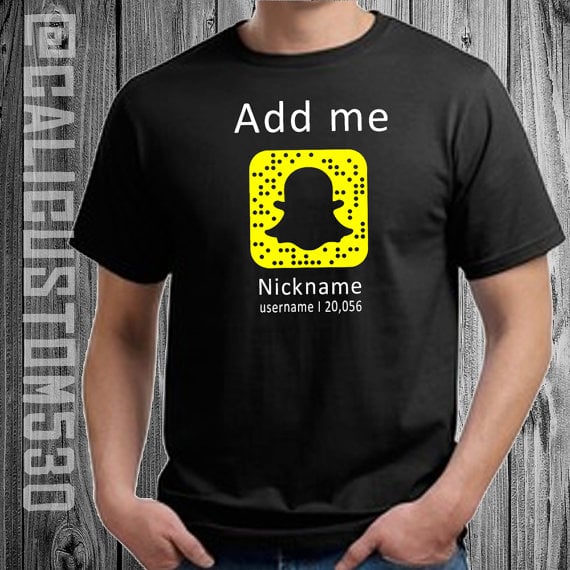 There's no need to grab your phone to show someone your Snapchat QR code and ask them to add you when your shirt can do all the work.
This custom Snapchat QR Code shirt includes your Snapchat code, nickname and followers on a cotton t-shirt.
$19.99 from CaliCustom530 on Etsy
Snapchat Playing Cards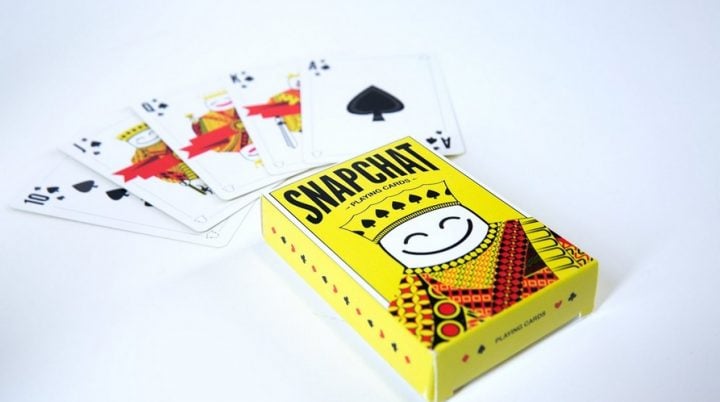 Start off your next game night with Snapchat playing cards. These official Snapchat playing cards feature a Ghost on the face cards and come in a bright yellow box with bright yellow backs.
You will not forget that you are playing with Snapchat playing cards while you sneak a fast Poker Selfie to send to a friend with some Snapchat Emoji.
Snapchat Socks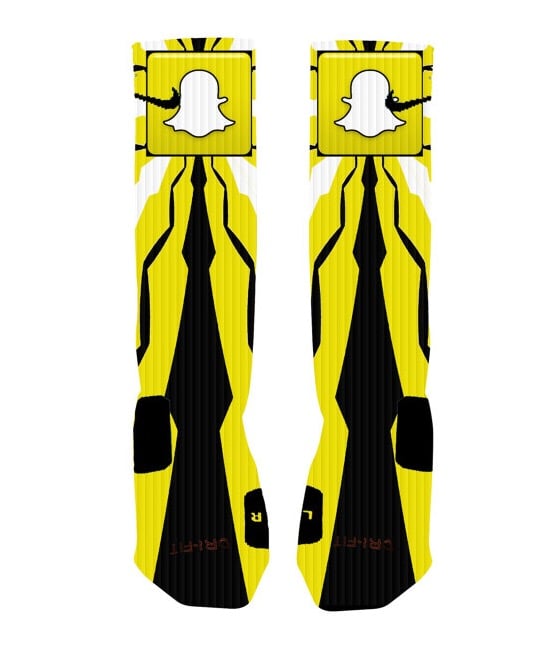 If you cannot wear a Snapchat shirt to work, these snazzy, yet somewhat subtle Nike Elite Socks are what you need.
Custom Snapchat socks offer a Snapchat logo and a exploding color barrage of yellow and black, These Snapchat socks are available for men, women and children and you clean them with a regular washing machine if the dirt and sweat doesn't disappear automatically.
$25 from ShopElevateGear on Etsy
Snapchat Fingernails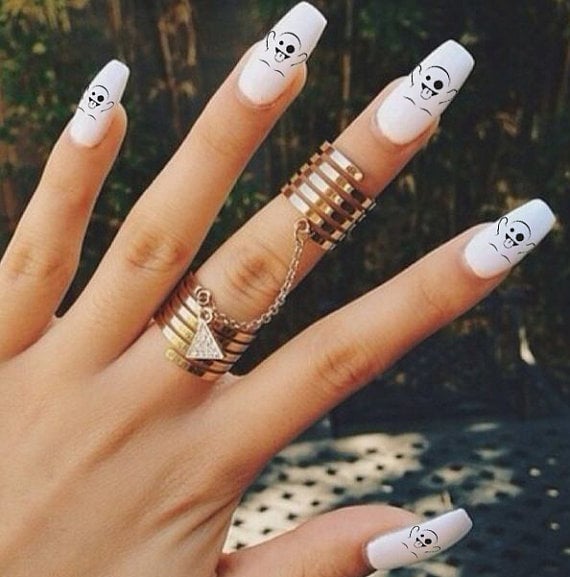 You can apply Snapchat fingernail details to set your nails apart on Halloween or any night of the year where you want a familiar Snapchat mascot on your hand.
Users get 10 nail decals and instructions so that you can make sure you apply the Snapchat nails correctly.
Snapchat Beach Towel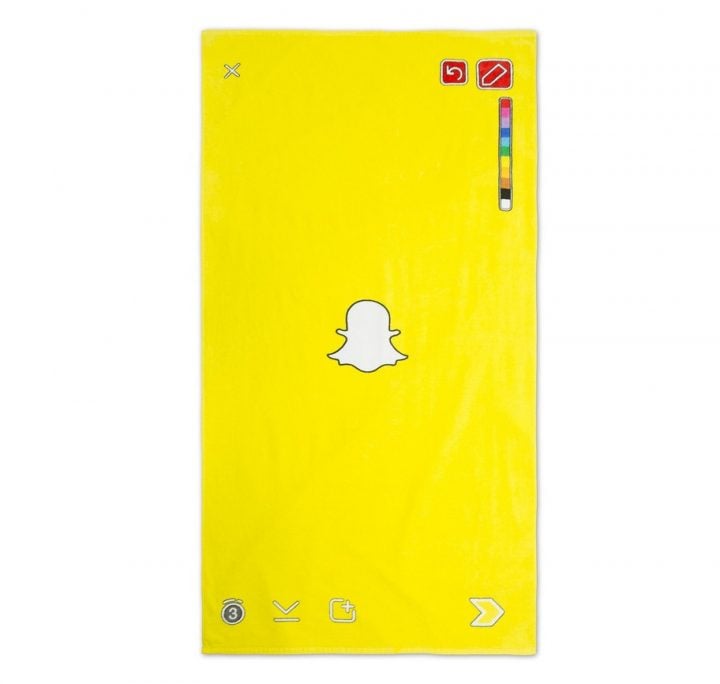 When you go to the beach you cannot take the rest of your Snapchat accessories, but you can cover yourself with the official Snapchat beach towel that will let everyone know they should expect a snap soon.
The beach size towel looks like the Snapchat app window to take a photo with the same icons you see on your phone screen. Like the backpack, reviews complain about the towel disappearing after a few seconds.
How to Use New Snapchat Lenses
Scream Snapchat Lens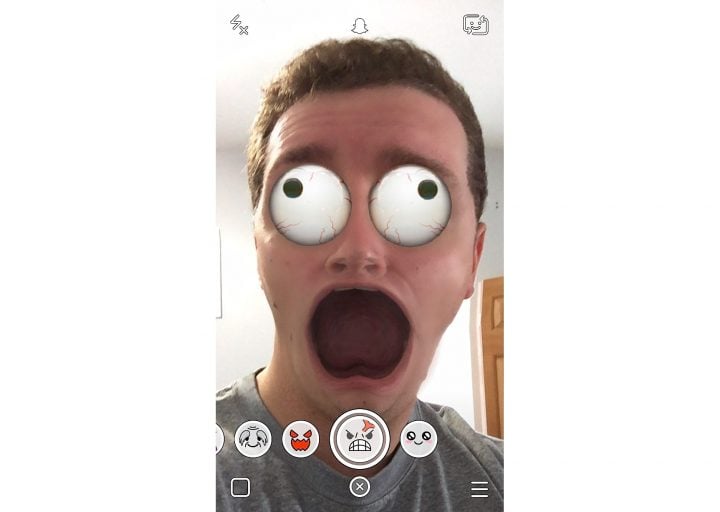 Use the Scream Snapchat Lenses option to make your eyes pop and your mouth go wide. Activate by opening your mouth. Move your head slightly to exxagerate the effect.
When you open your mouth the phone will make a scream, so keep that in mind while recording.

As an Amazon Associate I earn from qualifying purchases.