7 Smartphones You Shouldn't Buy Right Now
With the fall fast approaching and several big time smartphone launches on the way, there are several well-known smartphones that buyers should avoid, at least for right now.
We've seen numerous big time smartphone launches over the course of 2013 including April's HTC One and Samsung Galaxy S4 and several newer smartphones including the Sony Xperia Z for T-Mobile, the HTC One Mini for AT&T, and Samsung's Galaxy S4 Active and Galaxy S4 Zoom.
Those devices joined a lineup that was already rife with left over talent from 2012 including the Samsung Galaxy Note 2, HTC One X+, iPhone 5 and Google's Nexus 4. With summer now coming to a close though, we're starting to see what companies have in store for the holidays.
Apple, Google, LG, and Samsung, to name a few, have several big name devices slated for arrival, devices that will more than likely trump at least some of the devices that have been on the top of shopping list throughout 2013.
Over the rest of 2013, we will see several big name smartphones arrive. While some of them are likely months away, there are several that are only weeks away from touching down on shelves, something that puts shoppers in an interesting position.
Those looking for a smartphone in the weeks ahead face very some tough decisions as they must decide whether it's best to wait for a smartphone or simply pick up what companies are offering right now. It's not an easy decision and it's one that no consumer should take lightly.
There are, however, some devices that we believe should not be bought right now. We're not saying that they shouldn't be bought at all, but that right now, in these coming weeks, they should be avoided for one reason or another.
That said, here are the seven smartphones that we think you shouldn't buy right now.
iPhone 5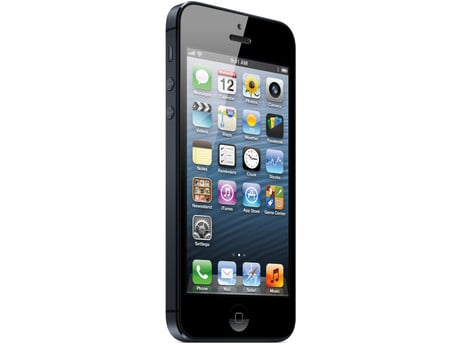 While this might come as a bit of a shock to some, we recommend holding off on buying Apple's current flagship, the iPhone 5, for the moment.
For one, the iPhone 5 successor, the iPhone 5S is on the way with a rumored launch date of September 10th. At that point, it will likely replace the iPhone 5 and offer a better camera, processor and some unique features including a fingerprint reader.
At that point, the iPhone 5 should drop in price as well, possibly down to $100 on-contract. So, waiting is a win-win situation. Either you buy the iPhone 5S or the iPhone 5 comes with a discounted price.

This article may contain affiliate links. Click here for more details.