8 Ways to Save Money on T-Mobile Phones, Plans & Other Services
You'd be hard-pressed to find a single person that enjoys spending their earned money on utilities, and make no mistake a utility is exactly what your smartphone plan has become. We don't all upgrade our smartphones at every opportunity or rush out to gush over the latest new smart watch, but if you're reading this you almost certainly have a smartphone and a data plan to match. T-Mobile USA became the third-largest wireless carrier in the United States by introducing tons of customer-friendly UnCarrier programs to help subscribers save cash.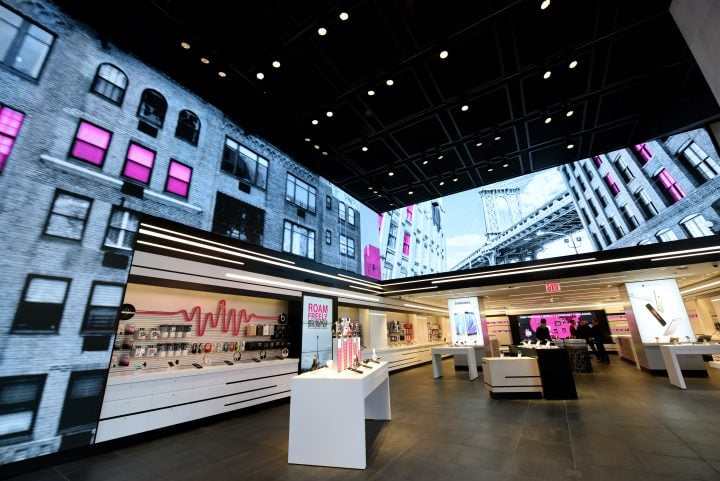 From allowing you to skimp on data to separating the cost of your phone from your calling and data plan, you can use those UnCarrier moves to save money on T-Mobile phones, plans and other services.
Save Money on T-Mobile: Skip Jump On-Demand
If you've ever leased a car, you are familiar with the driving force behind Jump-On Demand. For lots of people, smartphones are something to show off. They always want the latest device, and they don't mind paying a little extra for it. The problem is that the path to getting out of a Jump On-Demand contract is more complicated than some might assume.
Read: T-Mobile Jump, EIP and Jump On-Demand: 11 Things to Know
Say that you like your smartphone that you purchased through Jump On-Demand. T-Mobile gives you roughly two years with it before you're forced to return the phone or pay a free to leave the program and keep the phone as your own. The carrier is betting on you being ready to upgrade, and continuing the cycle over and over.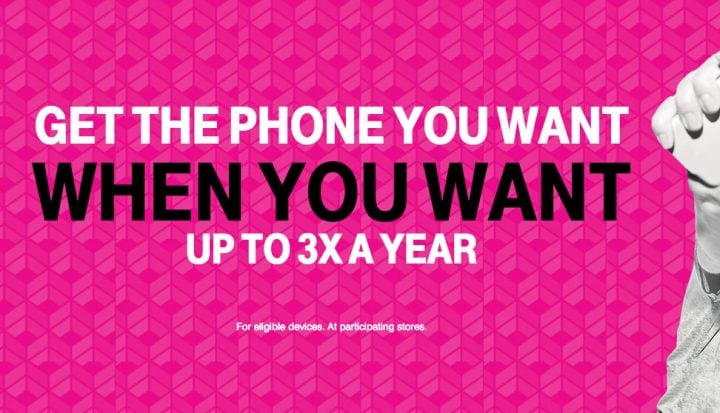 Don't fall for the trap, if you spot a phone that you like, pay for it with the carrier's no-interest monthly EIP financing instead. You'll own the phone outright without a final payment. You won't find yourself tempted to keep the scheme going and constantly upgrade your phone either.
Save Money on T-Mobile: Use the Billing Meter to Monitor Changes in How Much You Are Paying
One small but nifty thing that the My T-Mobile area offers is a bill meter. Basically, it gives you an on-high view of how much your monthly bill has gone up or down in recent months.
Now that there aren't data or calling overages, this meter isn't as helpful as it once was. Still, it's great for spotting rises in payments thanks to a family member adding Data Passes or buying a new phone.
Save Money on T-Mobile: Bring Your Own Smartphone
This isn't always obvious, but a big portion of the bill you pay at T-Mobile each month is the cost of your smartphone. $27 of your final bill each month could come from just you paying for a Samsung Galaxy S7 or Apple iPhone 7.
Read: How to Buy the T-Mobile iPhone 7 or iPhone 7 Plus
You don't have to do this. Many of the smartphones that AT&T, Sprint and Verizon sell include technology that also allows them to talk to T-Mobile's network. If your phone is one that does, you can have the network you're leaving unlock the phone for use on T-Mobile. The only thing you'll need to pay is $20 for T-Mobile's SIM card kit.
Save Money on T-Mobile: Use Binge-On to Save on Data Costs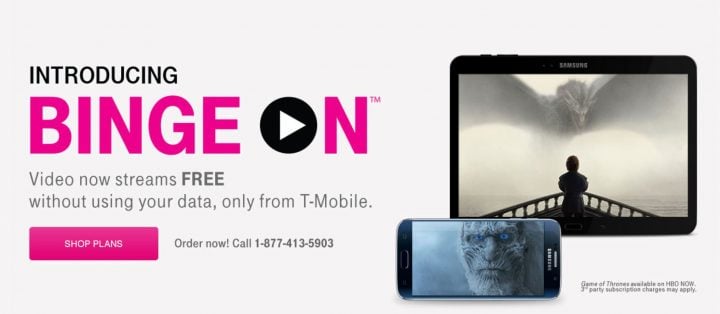 T-Mobile's Binge-On program hasn't been embraced enthusiastically by technology lovers. They believe that it's an assault on an unlimited, uncontrolled internet. Maybe that is true, but there's no denying it saves real people real money on data.
Read: Binge: Video Services, Details and More
The carrier killed data overage charges a long time ago, but it still slows down devices that surpass their allotment of high-speed data. Binge-On reduces the amount of data that streaming from Netflix and other on-demand video services consume. Over time, you could save lots of data. That in turn, might allow you to make do with less than you use today.
Some T-Mobile users have been able to drop down to the company's $50 plan with 2GB of high-speed data because of Binge-On.
Save Money on T-Mobile: Buy Pre-Owned, If Possible
T-Mobile's smartphone selection is slim, to put it plainly. If you're dead set on getting a different phone, consider some of the used and low-cost smartphones that the carrier offers. They require much less in monthly payments than devices from out of their boxes. Also, they may not require you to have a down payment at all.
Save Money on T-Mobile: Stop Using Data Passes & Switch to T-Mobile One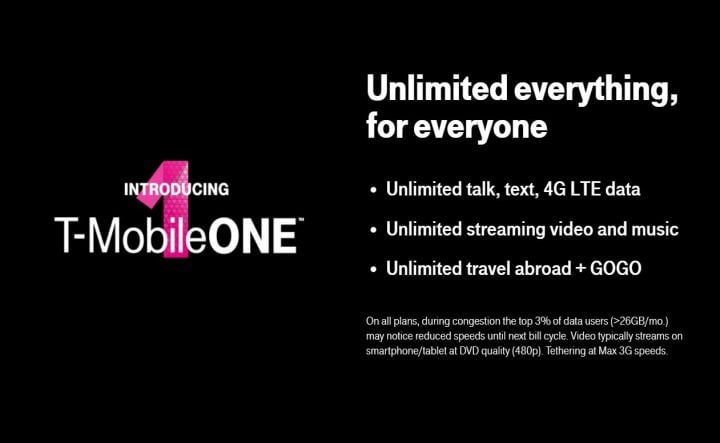 Because T-Mobile limits the amount of high-speed data some of its users get, it offers data passes. Data Passes cost $10 a month and last a week. After that week is up, that extra data that you just paid for is gone. You'll have to pay for another to get away from slower speeds until the end of the billing cycle.
Doing this once or twice is fine, but you absolutely don't want to make a habit of it. Data Passes can add up quickly. If this has become routine for you, it's time to consider changing the amount of data you get on your plan. T-Mobile One, the carrier's latest plan, offers unlimited data.
Save Money on T-Mobile: Trade-In Your Old Smartphone for Bill Credits
If you absolutely must have a new smartphone, don't give away your old one to a family friend or coworker. Instead, trade it to T-Mobile. The company won't give you cash for it, but it will add monthly credits to your bill. Think of it as a two-year discount on your monthly device payments.
Save Money on T-Mobile: Use KickBack to Reclaim Some of the Money You Spent on Data
More promotion than UnCarrier move, KickBack is relatively new. The program promises to give users $10 in credit every month that they or someone on their plan doesn't use 2GB of data or more.
Unlike the Binge-On program that limits how much data video streaming can consume, Kick-Back has to be enabled on your account. You can do so directly from the T-Mobile app on iPhone and Android.
Read: T-Mobile vs AT&T: What Matters Now
Now that you know how to save on T-Mobile, you're ready to buy your T-Mobile iPhone. The iPhone 7, Apple's latest, is available on T-Mobile.com right now.