9 Exciting NHL 16 Details
NHL 16 Offline Single Player Modes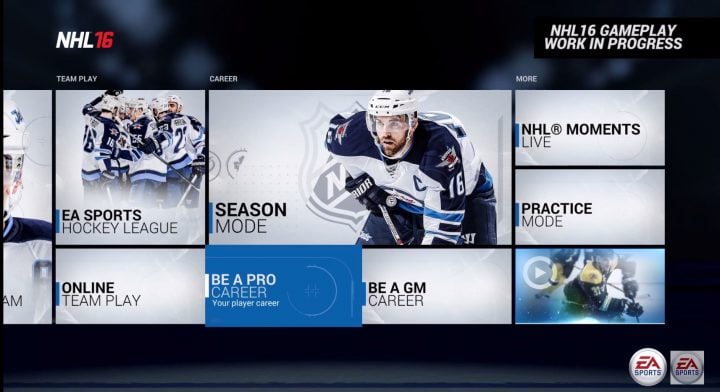 There are single player modes in NHL 16 that allow gamers to play offline and alone. This is a nice option for those of us who don't have the time or desire to immerse ourselves into an online arena in every game that we buy.
"We have focused a lot of attention to our offline game modes in NHL 16 by adding features from previous iterations, while creating new experiences that we hope all are fans will enjoy." writes Andy Agostini, Associate Producer at EA Sports, describing the options in NHL 16.
The short video above walks through the NHL 16 single player offline options that arrive in September. The new modes include Season Mode to play with any of the 10 leagues all the way through playoffs. HUT also includes Single Player Seasons for a fantasy experience without playing online.
Agostini also shares, "Be A GM has AHL/NHL integration, Fantasy Draft, Sim Intervention and a brand new feature in Player Morale. Be a Pro has the return of Sim to Next Shift, CHL/AHL integration, and a brand new player progression system."

As an Amazon Associate I earn from qualifying purchases.