9 Exciting Samsung Galaxy Note 4 Specs Leak
Thanks to a pair of benchmarks, we're getting a good look at what could be nine key Samsung Galaxy Note 4 specs.
For months, Samsung Galaxy Note 4 rumors have swirled around detailing many of the features that could be on board the device that's expected to replace the Samsung Galaxy Note 3 later this year. And while we've seen a number of alleged Samsung Galaxy Note 4 features leak, today's Galaxy Note 4 leak is the biggest yet.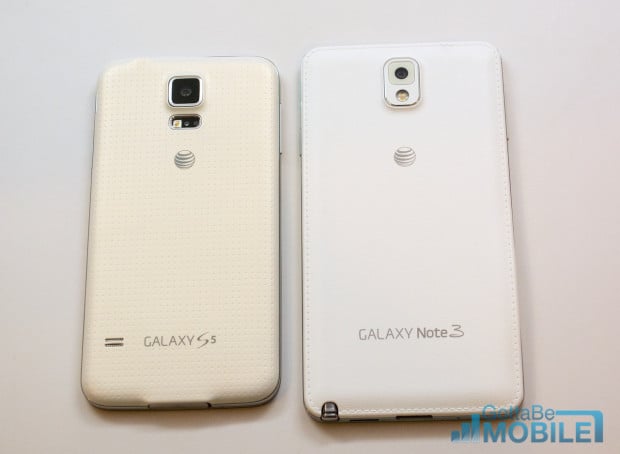 Two AnTuTu benchmarks for the SM-N910C and SM-N910S, discovered by G4Games, detail a number of possible Galaxy Note 4 specifications. SM-N910 is rumored to be the model number for the Galaxy Note 4 and it's a model number that we've seen show up in a number of credible leaks. So while the model numbers here aren't confirmed to be the Galaxy Note 4, there is a very good chance that what we're looking at are two different variants of the Galaxy Note 4.
It also helps that the features here line up with Samsung Galaxy Note 4 rumors. These benchmarks list nine different features, many of which have already been rumored to be aboard the Galaxy Note 4.
Both the SM-N910C and SM-N10S feature Android 4.4.3 KitKat, Google's now outdated version of Android 4.4 KitKat. The company recently released Android 4.4.4 KitKat which replaces Android 4.4.3 KitKat as the latest version of the operating system.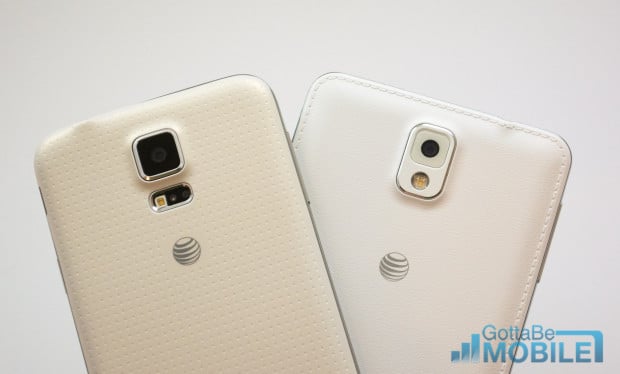 The benchmark lists the devices with a QHD resolution display, another feature that has shown up several times in Galaxy Note 4 leaks. The Galaxy Note 4 is expected to feature a 5.7-inch Quad HD display. Rumors also suggest that the device could feature both a flat and a curved display. The curved version of the Galaxy Note 4 is rumored for select markets while the flat version will reportedly land for the masses.
We also get a glimpse at what could be the Samsung Galaxy Note 4's two cameras. The benchmarks list the device as having a 16MP camera sensor, something that we've seen emerge in earlier rumors, and a 3.68MP front-facing camera. The Galaxy Note 4's camera is rumored to be a Sony sensor with Optical Image Stabilization.
Rumors continue to point to two different processors. The SM-N910C will evidently use a Exynos 5433 octo-core processor while the SM-N910S could come equipped with Qualcomm's Snapdragon 805 processor. The device's apparently will utilize powerful GPUs with the SM-N910C benchmark pointing to an ARM Mali-T760 and the SM-N910C pointing to an Adreno 420.
Both devices are listed as having 3GB of RAM and both are listed with 32GB of storage space. We've seen both of these specifications show up in earlier Galaxy Note 4 rumors and these benchmarks help to firm things up.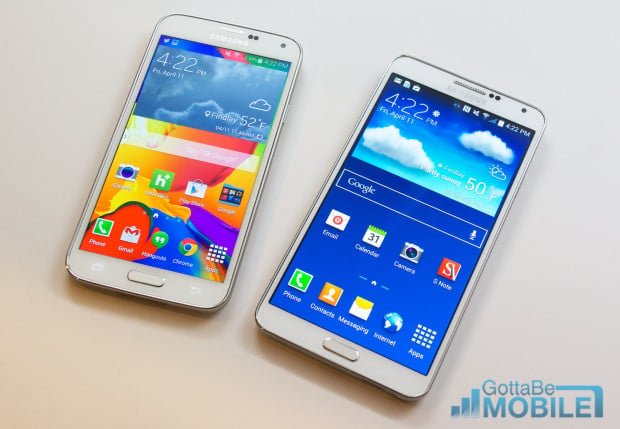 Samsung Galaxy Note 4 rumors will continue to swirl as we head deeper into the year and towards the fall. While many of the Galaxy Note 4's features could get exposed ahead of time, it likely won't prompt Samsung to change its launch plans. The Galaxy Note 4 is heavily rumored to be coming out this fall with launch rumors centered around IFA in Berlin, Germany.
IFA has served as the backdrop for all three Samsung Galaxy Note launches and with rumors and Samsung executives pointing to IFA, there is a good chance that we'll see the Galaxy Note 4 announced somewhere between September 3rd and September 5th. IFA 2014 kicks off on September 5th and Samsung typically announces in and around the first day.
The Galaxy Note 4 release date is still unknown though Samsung typically delivers devices about a month after they launch. If true, it would put the Galaxy Note 4 release side-by-side with the iPhone 6 release.
iPhone 6 release date rumors point to September and October and with an iOS 8 release confirmed for fall, it's clear that the Galaxy Note 4 will face some major opposition when it arrives on U.S. carriers later this year.

This article may contain affiliate links. Click here for more details.