A few minutes worth of details on the Google Nexus One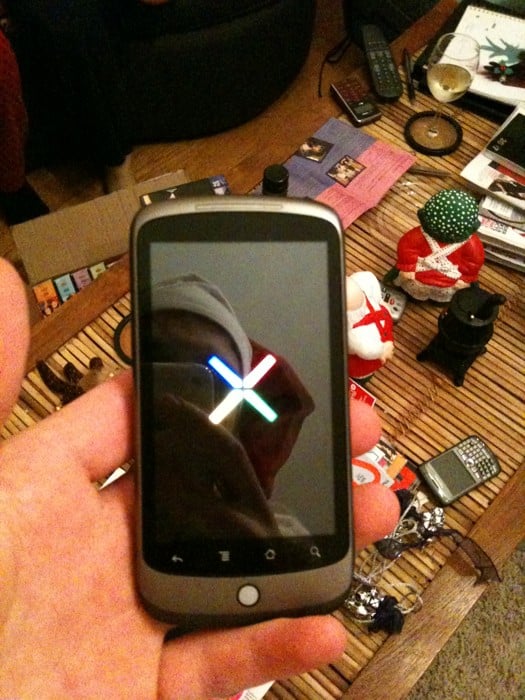 tnkgirl spent a few minutes with the Google Nexus One and squeezed as much info out of that time as she could, including confirming that its current 3G hardware only works with T-Mobile (at least in the States) and there's still no multi-touch support in the browser or Google maps (odd). Also reported to have an OLED screen and be even snappier than DROID.
No confirmation as to whether this will indeed be a Google-branded phone or if its just a developer unit. Certainly the units in hand are just for developers since an unlocked phone with full support for only one carrier is pretty limiting. More details on her blog.
Via Slashgear