A Month with Apple's New iPad
On March 16th, FedEx delivered Apple's new iPad to my doorstep. Two weeks after that, I offered up my first impressions of the device. So far, so good. And now, after a month of using the third-generation iPad, it's time to relay some of the experiences I've had with my new tablet.
Just to be clear, the iPad that I bought was the black 16GB Wi-Fi model. It was the cheapest iPad that Apple offers, it has as $499 price tag, and it also has the least amount of storage space.
And with that, here are some of my observations from the past month.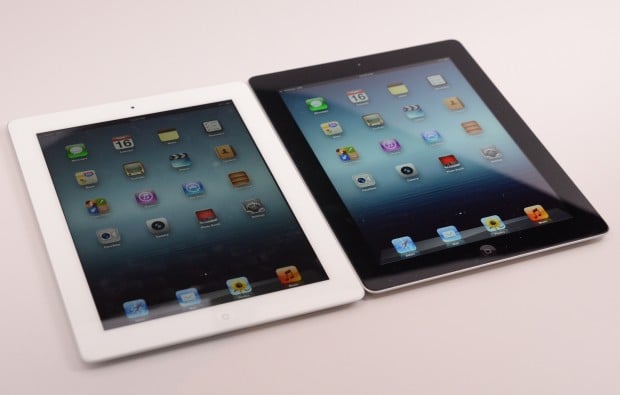 Display
The Retina Display on the new iPad was the main reason that I decided to fork over the money to upgrade from the iPad 2. Thankfully, it has not disappointed.
In fact, the screen has turned me on to reading on my iPad. With my iPad 2, I rarely, if ever, read a book or comic. The iPad 3's Retina Display has changed all that.
I now regularly read e-books and comics, in short, because they look gorgeous. Especially comics. If you haven't used Comixology yet, I suggest downloading it immediately.
It's a nerd's dream.
The web looks absolutely fantastic as well. Sure, I have some qualms with it, but for the most part, it looks beautiful. Photos and videos are crisp and text is extremely easy to read.
In summary, the Retina Display, alone, has made my purchase worth it as it not only dazzles, but it also has lured me into several use cases that I never considered with the iPad 2.
Performance
Apple outfitted the new iPad with a new A5X dual-core chip that brings quad-core powered gaming to the table.
I never had a problem with the A5 processor or the 512MB of RAM found in the iPad 2 and the performance of the processor and the 1GB of RAM on the new iPad doesn't disappoint either.
Frankly, I can't remember the last time my iPad slowed down. I can't say the same about the Android tablets that I have at my house that constantly frustrate me with their sluggishness and bugginess.
Games on the new iPad are extremely responsive not to mention gorgeous, multitasking is a breeze, the web is speedy, and it easily handles iOS 5.
Apps
What can I say. Applications on the new iPad put applications on the iPad 2 to shame. Well, at least the ones that support it.
Sadly, two of the applications that I use the most, Netflix and ESPN ScoreCenter, don't support the Retina Display just yet.
Netflix's UI actually does support the new display but the content within, the movies and shows, aren't in HD just yet. Hopefully that comes soon.
Oddly enough, ESPN ScoreCenter runs terribly on my new iPad. Videos often crash and the UI is funky at times. I can only imagine that other apps that don't yet have support for the new screen do this, but I haven't found one yet.
ESPN, please update your app.
In addition to reading books, I have also started to play games on my iPad, something that I never did with the iPad 2. Games like Angry Birds and Temple Run are as fun to play as they are to look at.
I just bought Max Payne, one of my favorite PC games of all-time, and will be reviewing it later on this week.
Battery Life
The battery life on my iPad 2 was incredible and set the standard for other tablets. The new iPad, at least the Wi-Fi only version – I can't speak for the 4G LTE model – does the same.
I took my iPad on a trip and was able to use it for five days straight, it was in use for two hours straight on my flights, and my battery was still hovering around 50% when I got home.
Incredible.
Cameras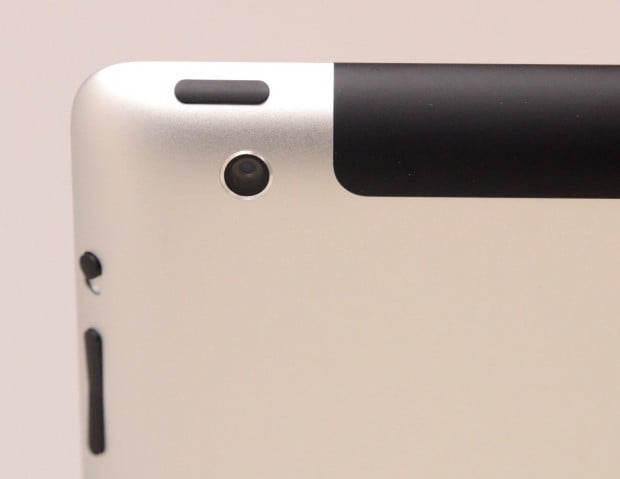 When I first bought the new iPad, I thought that I might start using the camera on it a lot more. Apple upgraded the rear facing camera, it's the same sensor found in the iPhone 4, and while it shoots great photos and video, I just haven't been able to bring myself to use it.
The only camera that I could see myself using is the front-facing camera and Apple decided not to upgrade it for whatever reason.
Had Apple upgraded it, I would use Skype and FaceTime a lot more. Instead, I only use them in emergencies.
Apple, please update the front-facing camera.
Storage/4G LTE
Before my new iPad arrived, I had some reservations about my purchase. My iPad 2 was a Wi-Fi 16GB model and I opted to buy the same model this time around.
I became worried because, unlike my phone, I use a lot of applications on my iPad. And those applications, especially those that support the Retina Display, take up a lot of space.
In addition, I worried that I might regret not getting a 4G LTE model.
The 4G LTE models, which run on AT&T and Verizon Wireless, are a little more expensive than the Wi-Fi models but they offer data speeds that can reach up to 10 times faster than 3G.
It's also faster than some Wi-Fi connections.
Verizon's model also offers hotspot support, something that intrigued me.
After a month though, I can honestly say, that I have no regrets. I have been able to easily manage the storage space on my iPad and I have yet to run into a moment where I regretted not having 4G LTE.
Overall
After a month with the new iPad, I can honestly say that I've started using my tablet more and more as the days go on.
I was a casual user with my iPad 2 but I now find myself replacing my laptop with my iPad for more things than Netflix.
The Retina Display has me playing games, reading books and browsing the web.
The overall performance is better than that of the iPad 2.
The app experience, which is key, is better on the new iPad.
And at this point, other than the Kindle Fire and its price point, I don't see any reason not to have the new iPad at the top of you list if you're shopping for a new tablet.
Be sure to read our full review of the third-generation iPad and let me know how your first month with Apple's new tablet has been in the comments below.