A5X Chip Rumored for iPhone 5 With Latest Logic Board Leak
While there is still debate about the ARM-based Apple-designed processor architecture inside the next-generation iPhone 5, there is now rumors that the iPhone will share its internals with the latest third-generation 'new' iPad. Though the leaked logic board photos from Chinese site Sina.com do not confirm the processor, a reports on MacRumors state that an internal source–presumably from Apple–confirmed that the iPhone 5 will in fact be powered by the Apple A5X processor.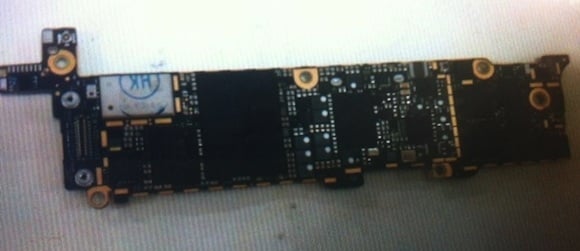 Prior to the launch of the iPhone 5, there were speculations that Apple may migrate to a quad-core ARM architecture for the smartphone to match competing international offerings from rivals HTC and Samsung in the One X and the Galaxy S III respectively. However, if the latest reports are accurate, it appears that Apple may stick with a dual-core processor architecture and update the iPhone's graphics capabilities.
The images from Sina.com are blurry and do not confirm part numbers or specifications for the iPhone 5, unfortunately.

However, as MacRumors report, there are still conflicting information surrounding the processor on the iPhone 5. Some sources claim that the RAM would be packaged with the chipset while other sources note that the iPhone 5 does not need the same graphics power as the Retina Display iPad:
Other sources have been unclear on what chip Apple will use in the new iPhone given that it does not necessarily need the full graphics capabilities of the latest iPad and will almost certainly require that RAM be included within the package rather than separately as seen with the A5X in the iPad.
At this time, there is still a lot of conjecture about the iPhone 5. In recent months, various parts leak–from the case to the miniaturized dock connector, have helped various blogs re-construct the iPhone 5.

As an Amazon Associate I earn from qualifying purchases.