Acer Updates 2-in-1 Lineup with Aspire Switch 12 S: 4K Displays and Thunderbolt
Acer has managed to fill the new Aspire Switch 12 S with a number of cutting-edge features: both 4K and Thunderbolt make an appearance in a tablet that measures just 0.31 inches thick. On the affordable side of things, a new 8-inch media tablet will offer families a portable media tablet for less than a hundred bucks.
Acer Aspire Switch 12 S
The Aspire Switch 12 S represents a return to the more traditional laptop look and feel. Like most recent 2-in-1s, the Switch 12 S has two parts: a tablet section, which holds most of the brains of the device, and the keyboard dock, which has extra I/O ports. The two fit together with Acer's new "Snap Hinge Gold" – a magnetic hinge, Acer says, that communicates with the tablet portion of the device at speeds of up to 6Gbps.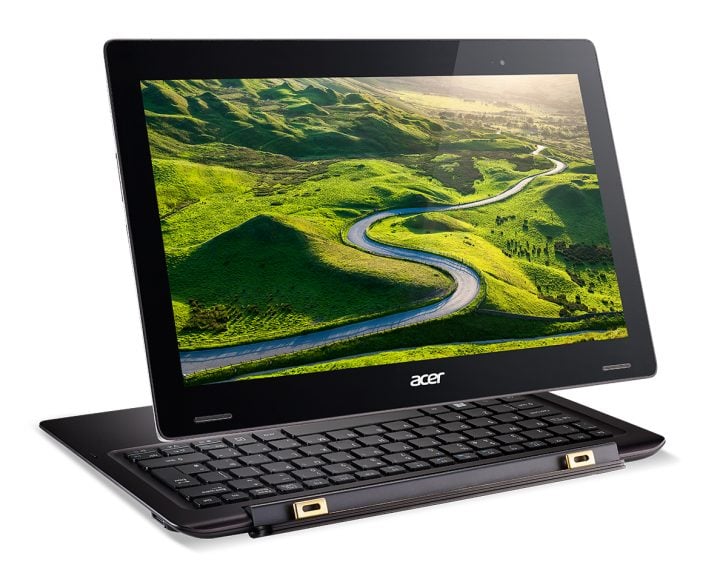 In its base configuration, the Acer Aspire Switch 12 S comes with a 12.5-inch, 1080p display. Acer has also taken the unusual step of offering an optional 4K screen upgrade – at that size, it gives the Switch 12 S a pixel density of a little over 352 pixels per inch, one of the highest we've seen on a tablet. Protecting the laminated display is a sheet of Corning's Gorilla Glass 4; meanwhile, Acer's BluelightShield and Lumiflex apps optimize that high resolution display for both nighttime and outdoor/daylight use, respectively.
There are also two traditional USB 3.0 ports, a Micro HDMI port and Micro SD card reader along with a front-facing camera capable of 720p video. The Aspire Shield 12 S supports Acer's Active Pen stylus, but doesn't include it. It does include the keyboard dock, however, which is functional but heavy – alone, the tablet weighs 1.76 pounds; in the dock, it jumps up to 3.09 pounds.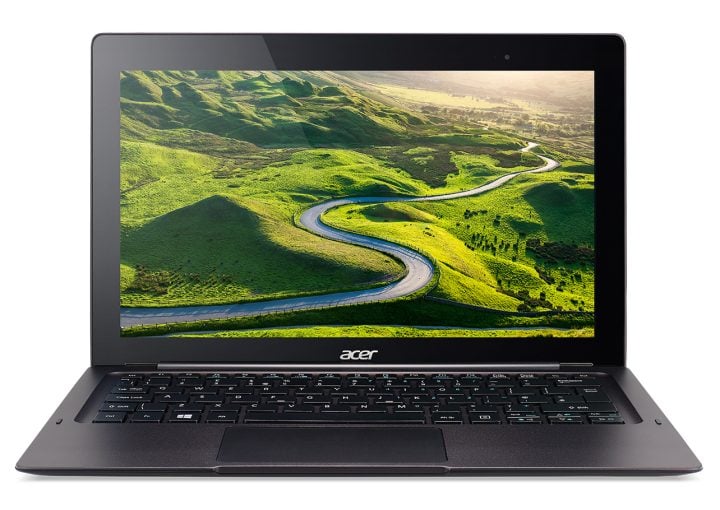 Acer will start shipping multiple SKUs for the Acer Aspire Shield 12 S stating next month: base models will start at $999 and include 4GB of memory and 128GB of flash storage, but options for 8GB and 256GB will be available.
Acer Iconia One 8
While Apple has the high-end tablet market mostly locked up, there's a lot of competition going on when it comes to the affordable side of the scale. Acer's updated Iconia One 8 is a prime example, offering users an 8-inch, 1280×800 display and slimmer profile than its predecessor.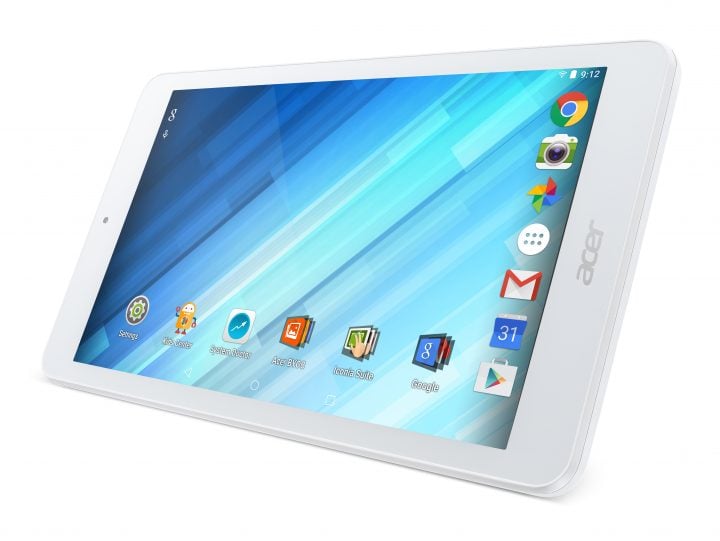 Inside is a MediaTek quad-core processor, 1GB of memory, 16GB of internal storage and a Micro SD expansion slot (a valuable addition for users who want to store a lot of music and movies on their tablets). There's also a 2MP front-facing camera and 5MP rear-facing camera.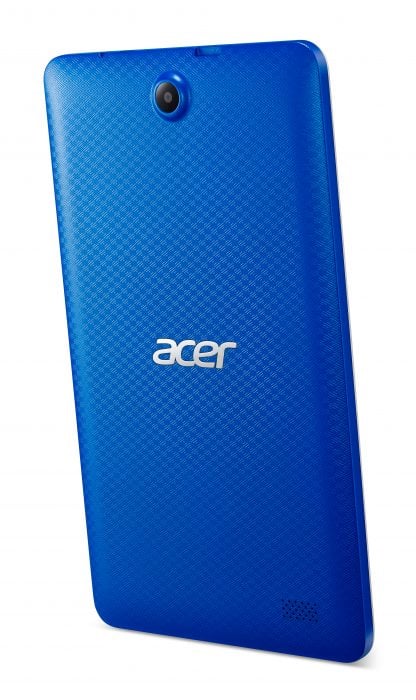 Software pre-installed on the tablet (which runs Android 5.1, by the way) lets parents enable a simplified interface with pre-approved content targeted to children – parents can enable or disable access to specific apps, games, books, websites, and more.
Acer promises up to 9 hours of battery life, which is often where cheaper tablets tend to fall down. You'll be able to pick one up starting next month for $99.99.

As an Amazon Associate I earn from qualifying purchases.