New Acer Chromebook 11 Delivers USB-C, 10 Hour Battery Life for $249
To kick off CES 2018 Acer announced a new Chromebook 11 with all-day battery life and two USB Type-C ports. Acer's 12-inch laptop is the first budget-friendly Chromebook of many we expect to see in early 2018, but also one of the best. Here's what you need to know.
Chromebooks are as popular as ever before, and Acer's latest entry continues its trend of budget-friendly options. The new Chromebook 11 supports Android apps and the Google Play Store. It's portable, affordable, and promises great battery life.
Acer's latest Chromebook will likely replace the Flip or the R11 from last year, which are both built with students or families in mind. And while the 11.6-inch display doesn't have the best resolution, coming in at 1366 x 768 HD, you can choose between a cheap model for $249, or a more expensive one with a touchscreen.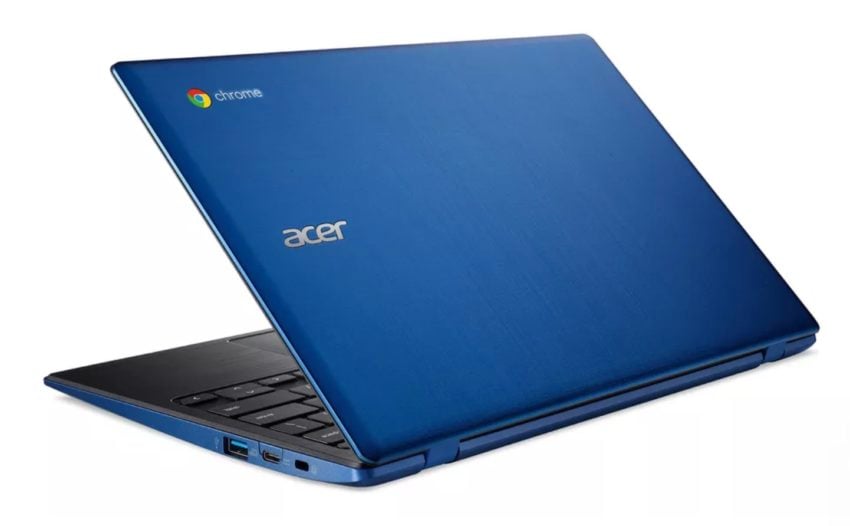 This is your typical low to mid-range Chromebook, but that's the point. For only $249 you get a capable machine that's perfect for students. However, Acer made a few big changes this year that are pretty important, and make this little laptop worth considering.
For one, the new Chromebook 11 has a fanless design, so it's extremely quiet. Perfect for the living room, or a nearby coffee shop. Connectivity is another big aspect here, as you'll enjoy two USB 3.0 ports, and for the first time, two USB 3.1 Type-C ports. Then, Acer is bragging about the impressive 10-hour battery life, which is pretty decent considering the price point.
The laptop is powered by Intel's Celeron processor with 2 or 4GB of RAM, along with 16 or 32GB of internal storage. Of course, there's a microSD slot for storage expansion, an HD webcam, dual stereo speakers and an integrated microphone.
Thanks to the fanless design, even with four USB ports, the Chromebook 11 is relatively sleek and lightweight. The official announcement states it comes in at 0.71 inches thin and only 2.43 pounds. Meaning this Chromebook is easy to carry around at school or the coffee shop.
So, it's quiet enough to not bother people around you, it lasts long enough for long study sessions, and you'll have plenty of ports for accessories.
Acer's new Chromebook 11 starts at $249 with the basic features, hitting stores in the United States starting in March. Keep in mind that getting extra storage, more RAM or adding a touchscreen will increase the price. Still, this is a good budget-friendly Chromebook to start 2018.