Acer CloudMobile Android Smartphone Shown Off on Video Ahead of MWC
Like other smartphone rivals that have either leaked, teased, or announced their hardware ahead of the Mobile World Congress trade show that's slated to happen at the end of the month, Acer is already showing off its wares in the form of the CloudMobile Android smartphone. The name is a little odd, but given its cloud-centric name, we're hoping that maybe the big push behind CloudMobile may be some proprietary cloud computing and storage service that Acer may be bundling to add value to the hardware.
CloudMobile has a 4.3-inch 1280 X 800–the same resolution as a tablet and as the Samsung Galaxy Note–HD display screen, a dual-core 1.5 GHz processor, and will ship with Android 4.0 Ice Cream Sandwich out of the box. The device will have HSPA support for wireless mobile broadband and will also have support for a near field communications chip.
The phone was recently shown off ahead of Mobile World Congress in Italy, and you can view the device in the embedded video below: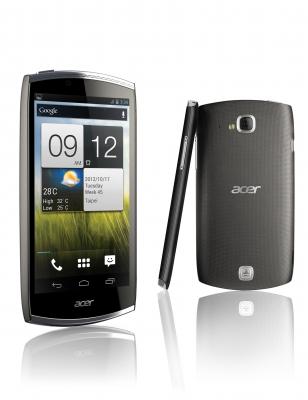 The phone is anticipated to arrive in North America. Though Acer has not really had much of a presence in the U.S. market in the past, it's unclear if when the phone does reach North America, if there will be a carrier launch partner that will provide subsidies for the phone with a contract, or if CloudMobile will launch as an unlocked, contract-free offering. In the past, Acer had worked with AT&T to bring some tablets and netbooks to the U.S. HSPA+/LTE carrier.
Acer is also expected to unveil some tablet products at MWC as well.
In terms of a cloud-connected space, rival HTC is rumored to be entering the space with its own cloud-based music offering thanks to the company's partnership with Beats Audio.
Via: Unwired View

This article may contain affiliate links. Click here for more details.