Acer Dismisses Apple's Success on iPad, MacBook Air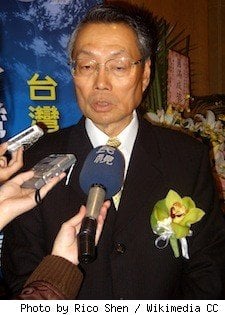 Though still un-matched by rivals in their respective spaces, Acer founder Stan Shih is dismissing the Cupertino, California's success with the iPad tablet and MacBook Air ultraportable computer. Shih says that these fad products are just 'short-term phenomena,' and that his company will be coming out with its own products to compete in these respective spaces.
While Apple relies on its own internal operating systems for its own tablet, smartphone, and computing products, Acer is relying on Google's Android platform for mobile and Microsoft's Windows OS for its notebooks and desktops. The company had released an iPad challenger as a high-spec but low-price product in the form of the Acer Iconia Tab A500 and is now following up with a smaller tablet model that will hit price points below $350 in the 7-inch Honeycomb-driven Iconia Tab A100. As there isn't much yet that differentiates one Honeycomb slate from another–and customizations like TouchWiz on the Galaxy Tab 10.1 are still relatively new–companies that release Android tablets often try to differentiate through price, with Apple setting the entry-level price at $500 with its base 16 GB WiFi-only iPad model.
Acer is also expected to enter the ultraportable category, or as Intel names them Ultrabooks, through its Aspire brand. However, to be successful, it would have to beat the market-defined pricing set by Apple with the Air at just under $1,000. Additionally, with Apple's focus to detail and design with a unibody aluminum construction, competing products would have to match build quality, design aesthetics, and functionality in addition to competing with price.
It's unclear if Shih's focus on price will pay off. With competing tablets often costing less than the Apple iPad 2 through manufacturer or retail discounts and promotions, these products still have not been able to successfully compete with the iPad, suggesting that consumers want more than a low-cost product. Apple had re-defined the way that consumers approach technology by making advanced features approachable through intuitive design and interfaces, and unless companies can match this, it will be hard to compete. Even on the price scale, with Apple's early run-away success, the company has built a large enough economy of scale where costs per component may be cheaper to secure than for other companies. Historically, Apple had made wise strategic component investments that would give it access to commodities at lower price points, such as flash memory in the iPod era.
Via: TUAW

As an Amazon Associate I earn from qualifying purchases.