Acer Iconia Tab A100 Won't Come to U.S. Until Q3
The 7-inch Acer Iconia tab won't be arriving in the U.S. until the third quarter of this year, according to Acer's U.S. public relations department. Though the tablet has been available for pre-order in Europe, news that the slate would trail its European launch date was first reported on This is my next.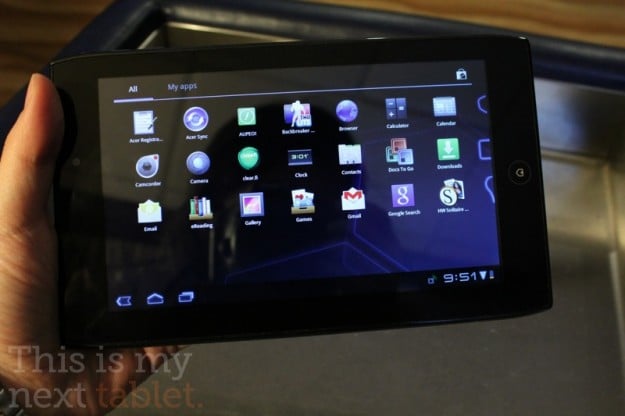 The A100 is the Acer A500 smaller brother, and hopefully would be priced similarly; the Acer A500 and the Asus Eee Pad Transformer are two of the most aggressively priced Android 3.0 Honeycomb slates for the features that they offer, including large 10-inch high resolution displays and dual-core processing power. The A100 would still maintain the Tegra 2 dual-core CPU found on the larger A500,  but would utilize a smaller 7-inch 1,024 X 600 resolution display.
Another difference between the A100 and the A500 is that the Iconia A100 would utilize a glass plastic rear cover instead of the aluminum one on the A500. The device sports an HDMI port, micro USB port, as well as support for a memory card and 3.5 mm headphone jack.

As an Amazon Associate I earn from qualifying purchases.