Acer Iconia Tab A700, A701 Leaked with Tegra 3 Quad-Core CPU, Full 1080p Display
Acer had recently published a profile of the Acer Iconia Tab A700 and A701 variant on its website, detailing some basic specifications for its next-generation Android tablets. It's unclear at this time if the Iconia Tab duos were leaked on purpose or if it was published by accident, but the specs reveal some interesting tidbits.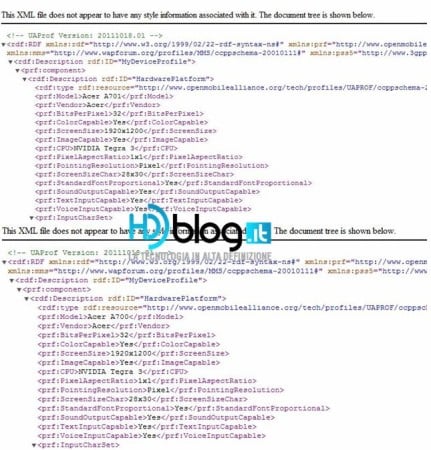 As Acer, like its rival Asus, has been competing in the full-featured but affordable tablet market with the Iconia Tab A500 and Eee Pad Transformer from Asus, the A700 and A701 should be priced competitively against potential rivals.
According to the published profile, the tablets will be powered by NVIDIA's Tegra 3 processor, which is a quad-core CPU coupled qith a 12-core graphics engine. The devices will have a 16:10 aspect ratio display, but the resolution will jump to 1920 X 1200, which will mean that the tablets will have a full 1080p HD display touchscreen.
It's unclear what size the display will come in at, but some are speculating that Acer may go with a larger 12-inch touchscreen panel. This would be a jump from the Iconia Tab A500's 10-inch 1280 X 800 display, which is a 720p HD screen. The evolution to larger display screens with increased resolution seem fitting now that smartphones are now reaching 720p HD displays. Also, stronger mobile CPUs can handle higher resolution displays better at this point.
The Acer Iconia Tab A700 is believed to be a WiFi-only variant with the A701 as a 3G version.
Via: Unwired View

As an Amazon Associate I earn from qualifying purchases.