Acer Iconia Tab A700 Seen in Russia With High Resolution Screen
It appears that Acer will be giving its 10.1-inch Iconia Tab A500 a big bump in specs with the Iconia Tab A700, seen as a successor to the more budget-friendly A500. The Iconia Tab A700 will not only get a bump to NVIDIA's quad-core Tegra 3 processor, up from the NVIDIA's Tegra 2 dual-core CPU, but will also be getting a bump in screen resolution while still retaining the same display size.
The tablet has a a 10.1-inch 1920 X 1200-pixel resolution display, which is up from the 1280 X 800 pixels supported on the Iconia Tab A500. This bump in pixel density will effectively give the Iconia Tab A700 a 1080p HD resolution display.
Is 1080p HD resolution a bit much on a 10.1-inch slate? Given that smartphones these days are now sporting 720p HD resolutions (1280 X 720), the progression on larger slates seem natural. High-end smartphones now have 720p HD displays, and high-end 7-inch tablets now sport the 1280 X 800 resolution that 10-inch Android slates had debuted with. For the 10.1-inch form factor to continue to entice customers, manufacturers like Acer are bumping up specs to make it a lust-worthy upgrade for technophiles.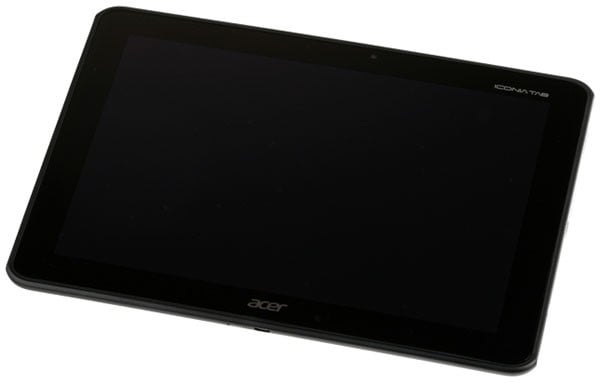 The Iconia Tab A700 may also be 3G-enabled as it was spotted with a SIM and micro USB port on the side of the display. There's also an audio jack, micro HDMI port, volume rocker buttons, and rotation lock switch. On the back, there's a 5-megapixel camera with LED flash and Dolby logo for enhanced audio output. We can expect around 10 hours of battery life.
So how does the Iconia Tab A700 compare to Asus' Transformer Prime? Well, the A700 doesn't have the expandable optional keyboard dock, which adds a keyboard, trackpad, ports, and extends the battery time of the tablet in a netbook-like package. The Transformer Prime doesn't come with 3G–that we know of yet–and won't have the 1080p HD display of the Iconia Tab A700. Decisions, decisions.
If you do want to wait, however, before going quad-core, the Iconia Tab A700 is expected to be announced in January at CES and will be available starting March.
Via: Engadget

As an Amazon Associate I earn from qualifying purchases.