ACP Program: What You Get and Don't Get for Free
The Affordable Connectivity Program (ACP) is a federal benefit designed to make sure people can get and stay online. Roughly 40% of American households qualify for ACP, which means there's a good chance you can save $30 per month on home Internet or mobile phone service.
As with many federal programs, the ACP is more complex than many people would like it to be, so we will answer all of the most common ACP program questions below and help you decide if it's right for you and your household.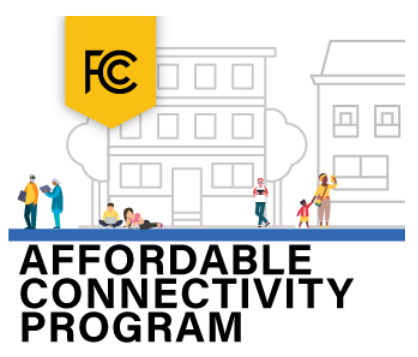 How much is the benefit?
The ACP program offers $30 benefit on home Internet or wireless service. Those living on tribal lands can get a $70 benefit. There is also a one-time $100 discount on computers or tablets.
Keep in mind that most wireless and home Internet service providers offer special plans that are compatible with ACP program discounts. For example, Xfinity's Internet Essentials Plus home Internet is completely free for those that qualify for the program. That means you shouldn't worry about sticker shock when browsing for new service.
The $100 discount on computers or tablets is easy to access through whichever Internet provider you choose, but you should be aware that you will most likely have to pay for part of the device out of pocket. For example, Xfinity offers a choice of a Dell laptop running Windows or a Dell Chromebook for just $149.
How Fast is Internet for ACP Program Customers?
Home Internet Service Providers are required to offer at least 100Mbps plans as part of the Affordable Connectivity Program. You should check the details of your Internet Service Providers' offerings as you may be able to get even faster Internet service for a few dollars more out of pocket.
Some wireless ACP Program participants will receive the same speeds as anyone else with the same plan. If you're using your ACP benefits with Xfinity for mobile service, you're actually using Verizon's fast 5G UW network. Just keep in mind that wireless speeds vary greatly depending on how far away you are from the nearest cell tower and many other factors.
Some carrier's ACP compatible programs do limit data speeds during network congestion.
How to Qualify for ACP:
To qualify for the ACP Program, at least one member of your household needs to meet any ONE of the below criteria:
Have a household income that's less than 200% of the federal poverty line of $27,180 for a single person, or $55,000 for a family of four in the 48 continental states. The income limits for ACP are higher in Alaska and Hawaii.
Participate in one of many food assistance programs such as SNAP or WIC.
Have a child that participates in a free or reduced lunch program.
Receive Medicaid or Supplementary Security Income (SSI).
Receive Federal Public Housing Assistance.
Qualify for Internet service providers' or mobile service providers' discounted plans for those with lower incomes.
Veterans Pension and Survivors Benefit recipient.
Current Pell Grant recipient enrolled in college.
How Long Has the ACP Program Been Around and How Many People Use it?
The Affordable Connectivity Program was created in November 2021 as part of a much larger federal infrastructure program. In late February 2023, Vice President Kamala Harris announced that 16 million households are participating in the program and saving more than $500 million per month. While those are both impressive numbers, it's less than half the number of households the government estimates are eligible. That means Americans are collectively leaving more than $600 per month on the table.
How Do I Sign Up for ACP?
There are a few ways to sign up for ACP. The first is to visit getInternet.gov and fill out an application.
The second way is to contact your current service provider and tell them you qualify for the ACP Program. They will then be able to help you get the $30 per month off your current bill, or help you choose a free plan.
If you already have an Internet service or wireless provider in mind, you can always contact them directly for help.
Which Internet Service Providers Work With ACP?
There are countless Internet Service Providers that work with ACP benefit recipients. Keep in mind the ACP Program is primarily meant to connect households to the Internet at home, so just about any local or national service provider will be able to help you. The ACP Program will also work with the biggest wireless carriers and many of the smaller ones. Below is a partial list of ACP Program compatible wireless and Internet service providers.
AT&T
Frontier
Spectrum
Surf
Xfinity
T-Mobile
Verizon
Boost Mobile
Cricket Wireless
Mint Mobile
Simple Mobile
TracFone
Many of the Internet Service Providers are running ads and other outreach programs to let people in their service areas know about their programs. Just keep in mind that some, such as Surf Internet, are running promos explicitly naming the ACP Program, many others are leading with their own names and asking people to contact them to learn more about subsidized or free plans. Either way, they're promoting the same set of benefits.
ACP Program What You Don't Get
If the ACP Program sounds too good to be true, that's because it is for some people. The $30 benefit only goes so far, and you may find yourself needing or wanting faster Internet speeds or other services offered by the providers, such as Cable TV.
While the ACP Program will help a lot of people get online at home, what really hurts a lot of family's budgets is their wireless bills. Bill creep, phone payments, and multiple devices on an account can really add up to a point where $30 is a small fraction of your bill. Unfortunately, the $30 benefit is per household, not per person in your household.
The ACP Program offers a $100 discount on computers and tablets, but there's no such discount for phones. You will need to provide your own phone to use with the ACP program discount.
One thing that you don't get protection against as an ACP participant is bill inflation. You need to be especially mindful if you're not on a service provider's free-for-ACP plans and are just getting a $30 discount off your bills.