Amazon Announcing "Kindle Fire" Tablet on Wednesday, Launches in November?
Last Friday, Amazon sent out press invites for an event scheduled for this Wednesday, September 28th, an event that was rumored to be the launch pad for Amazon's Android tablet plans. Well, according to TechCrunch, Amazon will indeed be announcing an Android tablet this Wednesday and it will be called the 'Kindle Fire.' And while Jeff Bezos will apparently show it off on Wednesday, the launch of the device is planned for the second week of November.
The device itself will be a 7-inch backlit tablet which will closely resemble the BlackBerry PlayBook. Amazon has also supposedly built its own version of Android, that doesn't resemble Android which will take advantage of current Amazon services like the Amazon App Stor, the Kindle bookstore and Amazon Music.
It's also believed to be powered by a Texas Instruments TI OMAP processor. The speed of said processor is currently unknown but Tech Crunch's MG Siegler believes that it won't be anything less than 1.2GHz. In comparison, the Nook Color uses a 800MHz OMAP processor. That means the Kindle Fire will be much, much faster.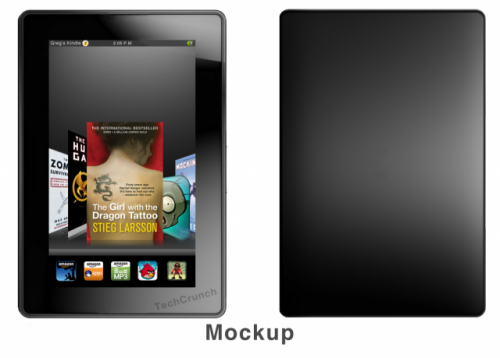 As for the pricing, original rumors had it priced at $250 but it's also possible that it might end up costing $300 when it hits shelves.
The report also notes that the reason that Amazon is announcing this now instead of November is because Barnes and Noble is apparently going to launch the Nook Color 2 next month.
B&N's tablet is apparently going to feature Android 2.3 Gingerbread and will have a 1.2 GHz OMAP processor. It's also supposed to retail for $250.

As an Amazon Associate I earn from qualifying purchases.