Amazon Appstore for Android to Offer Cheaper Titles, Exclusive Apps than Android Market
The third-party Amazon Appstore for Android will be competing squarely with Google's native Android Market for Android smartphones and tablets. How will Amazon fare compare to Google, which holds a dominant position in providing Android users with a way to download third-party apps right now? Pretty good, in fact, as the newcomer has managed to score some exclusive titles and half of the apps that are available on its Appstore–which hasn't gone public officially yet–are said to be cheaper than the same titles on Google's Android Market.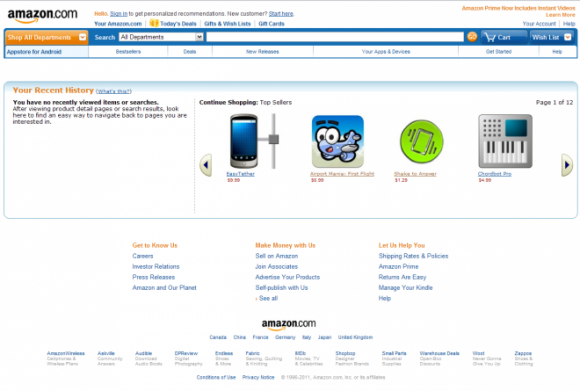 Amazon's Appstore did go live for a short time recently and AndroidNews.de managed to hop on and dig around on the store. They found that of the 30 applications available on the Amazon Appstore, 14 were cheaper compared to the same title on Google's Android Market. Only 3 of Amazon's 30 apps were more expensive than Google's offerings.
Moreover, Amazon did also manage to score some exclusive titles for its own Appstore in addition to Angry Birds Rio. That means users who are interested in Call of Duty: Modern Warfare: Force Recon, 3D Spider Walk, Brainwave Tuner, and Highborn will be forced to give Amazon a try.
Amazon's biggest obstacle right now is AT&T. In the U.S., AT&T is the only carrier out of the largest four national mobile provider that restricts apps so that you can't sideload an app and all apps that are to be installed onto an AT&T Android smartphone must come from Google's Amazon Market. Amazon will most likely have to work out an agreement with AT&T in order for the carrier to allow apps that are purchased from Amazon Appstore for Android to be installed on the carrier's Android smartphones.
Via: IntoMobile