Amazon Cloud Player Gets Scan And Match to Take on iTunes Match
Amazon is taking a shot at Apple's iTunes Match with its latest licensing agreement for Cloud Player.
Today Amazon announced that it now offers a scan and match service for the Cloud Player. For $24.99 a year users can scan their entire music library and have Amazon match their songs in the Cloud Player. Users can store up to 250,000 songs in the Cloud Player with the new scan and match service, and songs purchased from Amazon don't count towards that number.
The $24.99 plan is now called Cloud Player Premium. There is still a free option, called Cloud Player Free which still stores all of the songs each user purchased from Amazon. The Cloud Player Free service also lets users scan and match songs, but it only includes up to 250 songs.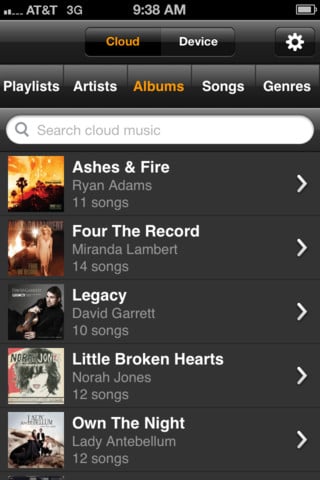 Amazon upgrades all songs uploaded to the Cloud Player to 256 Kbps MP3 files for free. We assume it works just like iTunes Match where Amazon simply replaces the file with the equivalent song of a higher bit-rate. We hope the service doesn't downgrade higher bit-rate. If the service is anything like iTunes Match, it won't.
The new Amazon Cloud layer integrates with the Amazon Kindle Fire, and users with an iPhone, iPod touch, or Android device can use the Cloud layer app to use the service. We assume the service will also integrate with the next generation of Kindle Fire devices and the rumored Amazon smartphone. With this new service Amazon now matches Apple and Google for every aspect of a media ecosystem.
Along with the new Cloud Player services, Amazon is lowering the price on its Cloud Drive storage, which was originally linked with the Cloud Player. All users get 5GB of cloud storage from Amazon for free. Paid plans start at $10 per year for 20GB of storage and top out at 1TB for $500 a year.
By purchasing 50GB for $25 a year, users also gain access to Cloud Player Premium. 50GB of storage and space for 250,000 songs sounds like a good deal to us.

As an Amazon Associate I earn from qualifying purchases.