Amazon Hopes to Deliver 4 Million Tablets By End of Year?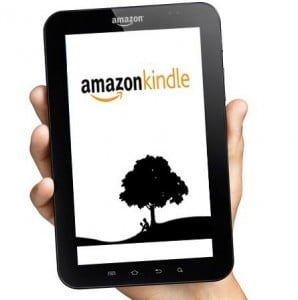 Touchscreen component suppliers indicate that Amazon may be looking to ship between 1.5 to 2 million of its self-branded Android tablets when the device debuts in September and potentially could ship up to 4 million tablets by the end of 2011. Outside of relatively more affordable WiFi-only Android tablets, like the Asus Eee Pad Transformer and the Nook Color, the Honeycomb tablets have not fared well against the iPad and iPad 2, and hopefully Amazon's brand recognition, scale, and size can help the category make a dent in market share against the market-leading iOS iPad.
DigiTimes is reporting that Amazon has been holding talks with touchscreen panel suppliers, like TPK, Wintek, HannStar, and J Touch. Interestingly, the former two touchscreen suppliers are accommodating Apple's touchscreen needs and are uncertain if they can meet Amazon's capacity.
As Android tablets still lack a centralized content hub, Amazon could stand to benefit from Google's unpreparedness and can stand to profit from licensing the free operating system and not have to develop its own OS to have an ecosystem. It could deliver its own movie rentals and purchases through its streaming services, it already has a cloud-based music service, and it already offers users the ability to download books and music on demand through its Kindle and MP3 storefronts. Additionally, rather than having to rely on Google's Android Market, Amazon already also created an app store for Android devices.
By being able to deliver content, Amazon can also monetize on content so it could under-price its hardware to gain market share. Whether Amazon's tablet can nip at the market share of the iPad or if it will merely just cannibalize other Android competitors is unclear. However, in controlling the ecosystem, Amazon can stand to undercut others on pricing.