Amazon Kindle Touch Out Of Stock Before Amazon Event
Amazon ran out of Kindle Touch units to sell, which likely means the touchscreen Kindle will soon have a replacement in the online retailer.
According to Engadget, Amazon ran out of Wi-Fi Kindle Touch units. The 3G model was already sold out a few weeks ago when Amazon put Kindles and Kindle accessories in the Gold Box for a day. The timing couldn't be more perfect for Amazon. The company has a big event planned in California next week where we'll likely hear about new Kindles.
The Amazon Kindle Touch replacement will likely feature the same touchscreen, but will have a new feature to bring it up to speed with Barnes & Noble's Nook SImple Touch with Glowlight. The new Kindle Touch will likely have a light-up screen that will make reading in the dark much easier for Kindle owners.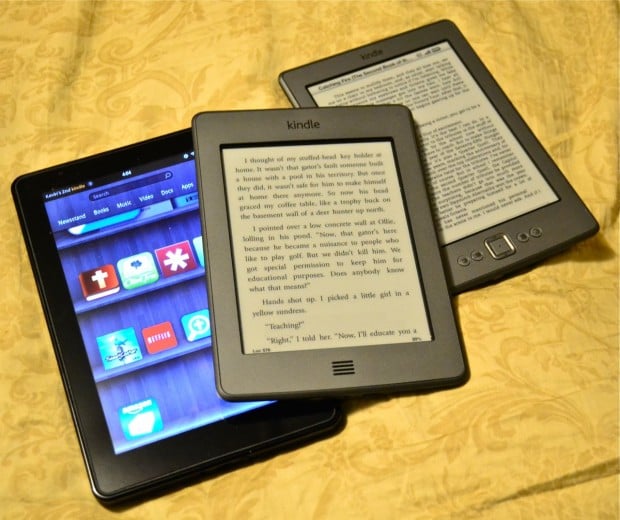 Since Amazon is out of stock of the Kindle Touch now, we assume the light-up model will be available the same day as the September 6 event. If not, the new model will likely go up for pre-order that day with a shipping date sometime shortly after.
The September 6 announcement will also likely include the Amazon Kindle Fire 2. The new 7-inch Android tablet will likely have a higher resolution display of 1280×800 to match the Nexus 7. Other rumors say it will have a new metal frame as opposed to a full plastic construction.
Further, rumors say Amazon will announce multiple Kindle Fire tablets at the event, including a larger 10-inch model to compete with the iPad and larger Android tablets like the Galaxy Note 10.1.