Amazon to Introduce Kindle Smartphone at Press Event
At a press event scheduled for later today on September 6, Internet retail giant Amazon is expected to introduce at least one new Kindle Fire tablet model and possibly an additional model to offer price variation and to compete against Google's Nexus 7 tablet. However, the latest speculation is that Amazon may have a surprise up its sleeves as the company may introduce yet another product category: a smartphone. Like the Kindle Fire tablet, Amazon's smartphone will likely debut with a heavily skinned version of Google's Android operating system, but will show little traces of Android as Amazon probably will skin the smartphone's UI to connect to the company's digital storefront.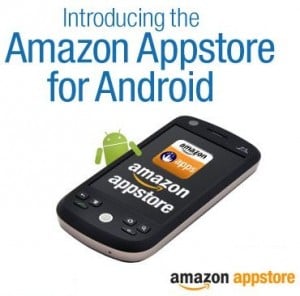 The significance of a smartphone debut is that it will give the retail giant's customers an always connected experience to the company's storefront. As Amazon already views its WiFi-only tablet as a wireless shopping window into the world of Amazon, a smartphone would enhance that shopping experience to allow customers to shop anywhere where there is a mobile broadband connection and not just within a WiFi hotspot.
The Android experience so far on the Kindle Fire shuns out Google. Rather, Amazon is said to be selling its hardware at a loss in order to court customers to buy additional content and merchandise from Amazon. Customers do not have access to Google's digital Play Store for apps, books, movies, TV shows, and music. Rather, Amazon plugs customers into its own storefront and gives its Amazon Prime customers instant streaming access to a number of Prime videos for free. The company also hopes users will use Amazon.com to shop for physical goods.
We'll definitely learn more from the company's press event, but for now, a smartphone may be part of the mix for the announcement. Google-owned Motorola Mobility also introduced a number of popular smartphones yesterday at a New York City event and Amazon's offerings would likely be compared to Google's hardware. At this time, The Verge is reporting that the smartphone is unfinished and is still being developed and finished by Amazon, so it's unknown when the hardware will be available if Amazon makes its announcement in the morning.
It's also unclear what wireless carriers in the U.S. will support Amazon's hardware or if Amazon intends on creating its own MVNO and offering service itself, which could be a possibility as the Amazon Wireless storefront that sells tablets and smartphones is already a well-known brand.

This article may contain affiliate links. Click here for more details.