Amazon Working on Netflix Model for Digital Books
So far, digital books, or e-books, are only available to users on an a la carte basis, meaning that they pay per book title. However, that may change if Amazon can sway publishers into allowing users to rent books utilizing a premium subscription model similar to what Netflix employs for movies and TV shows. There are still a number of issues to be worked out, and publishers may exclude the most recent book titles from appearing in the Amazon rental library, much like how Netflix is confined to older titles for its streaming services.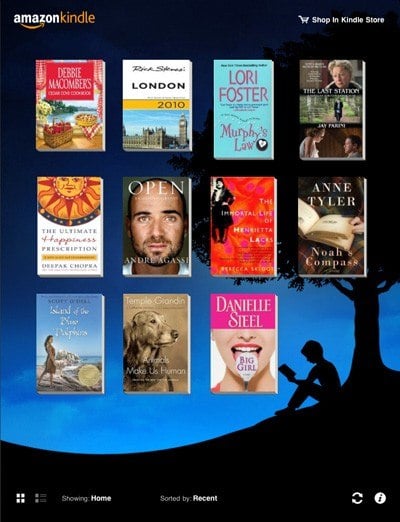 The book rental service may find a home with Amazon Prime, a premium Amazon service that gives users free two-day shipping, low cost one-day shipping option, and free streaming titles from Amazon's streaming movies and TV show collection. Prime subscribers who pay their $79 a year due can also have access to Amazon's forthcoming e-book catalog if the mega online retailer can pull its weight with publishers.
The service could also help Amazon entice users to its Android-based Kindle tablets that are rumored to be coming. However, it appears that the negotiations may still be in the early stages as publishers aren't too keen on users being able to subscribe to read their books and would prefer that customers buy the digital copy outright instead, according to the Wall Street Journal.
It's unclear still how Amazon would work out pricing. The Journal reports that Amazon will pay publishers who sign on a significant amount, and the retailer may work out a tiered pricing model with consumers to allow consumers a finite number of free books per month and ask customers to pay for additional levels of membership of they're avid readers.
The move would allow Amazon to bring more affordable content, in the form of services, to its tablet as the company is speculated to soon be entering the competitive tablet market. For its part, Amazon already offers a la carte ebook purchases through its Kindle store.

As an Amazon Associate I earn from qualifying purchases.