American Airlines Using iPad Flight Bag for Nearly All Manuals
American Airlines became the first airline in the country to put nearly all of its flight manuals on iPads except for one small emergency procedures manual. The iPad Flight Bag app gives pilots quick access to all of their flight manuals at their fingertips.
Pilots love this approach, as people can see in the video below. Not all planes received approval to use the iPad Flight Bag app. The pilot in the video says he hopes the 757 and 767 fleet of planes will get approval to join the 777, 737 and MD-80 which now enjoy using the manuals on iPad.
Each pilot's iPad mounts at eye level using a sturdy mounting system that holds the iPad firmly in place and attaches with a suction cup to the plane's side cockpit window. In addition the pilots use a Hypermac backup battery to extend iPad battery life past 30 hours. The battery backup includes 60 watt hours of power and costs $168.95 on Amazon. A larger 150 watt-hour battery costs $331.23. With two iPads in each cockpit, one for the pilot and one for the co-pilot, the FAA believes two iPads each with a battery backup ensures the flight manuals will work when needed, even on long flights.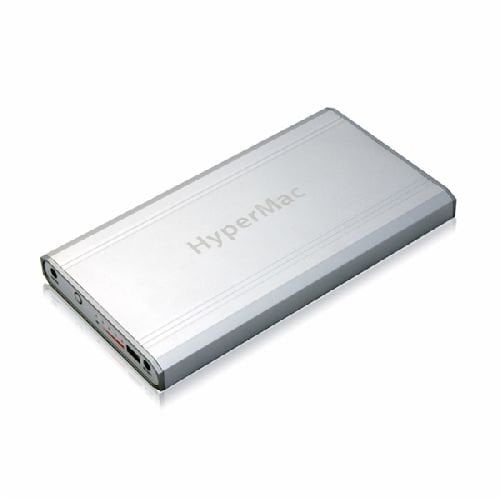 According to Gadling, other airlines chose to use laptops to house their flight manuals. However, American believes the iPad offers the best solution after they began testing this out earlier a little over a year ago.
The FAA required that the iPad go through some special testing. They put it in a hyperbaric chamber to mimic what it would have to withstand if a cockpit lost cabin pressure during a flight. Secondly, the mounting system needed to pass testing to make sure it stays put in an emergency.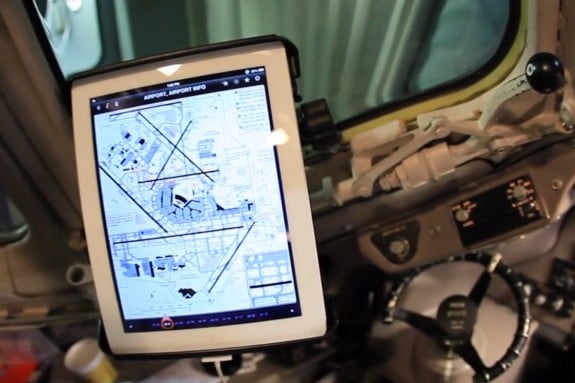 Compared to over 50 pounds of books, the iPad will make pilot's lives easier, since they won't carry around large briefcases full of books anymore. They also think this solution makes them safer. The iPad will not take up as much space or weigh as much as the books. This makes it easy for pilots to consult their manuals when needed for landings and approach charts for the various airports around the country. According to pilot Kent Wien, some of the heavy manuals slide off the table in the cockpit and hit the floor on take off or landing. A securely mounted iPad won't do that.
American didn't remove all the paper. They still deal with a lot of printed paperwork and one emergency manual. Also, as stated above, some planes didn't get FAA approval yet for the new iPad app.

As an Amazon Associate I earn from qualifying purchases.