An iPhone 6 Powered by the Sun?
One of the biggest problems with modern smartphones is that they are power hogs, but Apple's patent suggests that the iPhone-maker is looking towards the sun to solve this problem. According to investment blog Seeking Alpha writer Matt Margolis, Apple may be looking at embedding solar panels in the sapphire glass displays of future iPhone models, an accomplishment that would allow the iPhone to charge itself during the day through sunlight and available ambient light.
Margolis says that Apple's patent filings and job postings indicate that the company may be able to etch channels into the sapphire glass that would allow the iPhone's screen to contain efficient solar cells to charge itself.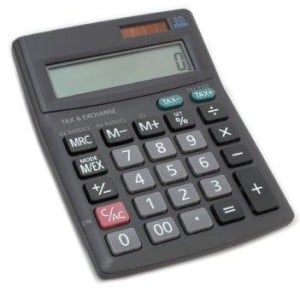 As Margolis speculates, sapphire glass is a huge investment for Apple because the strong material would allow the company to keep the internal components protected.
"The reason why sapphire screens are so important to Apple and their innovation is because they need sapphire to protect all of their "cool stuff" under the hood of their devices," the investment writer wrote, noting that Apple has used sapphire glass in small components in the past to protect important components of the smartphone, including the camera lens and the TouchID sensor.
According to Margolis, Apple's investment in sapphire glass-maker GT Advanced Technologies and the plant in Arizona is paying off, reducing the cost of sapphire glass screens from $13-18 a piece to about $3-5, or roughly the equivalent cost of Corning's strengthened Gorilla Glass, which has appeared in every iPhone display since the smartphone's inception in 2007.
Parsing through information available, Margolis says that GT Advanced's job posting hints at what is to come.
"Right now we're looking for people to join the team behind our new state-of-the-art sapphire material manufacturing facility in Mesa, Arizona," the employment listing for the sapphire glass house reads. State-of-the-art could refer to future plans for the iPhone, including using solar cells, that are not yet available currently.
There's also a report that Foxconn, Apple's manufacturing partner, was successful in assembling about 100 next generation iPhone models with sapphire glass screens. This gives strong indication that at least sapphire glass displays will be coming to a future iPhone.
Additionally, Apple also has two patents related to embedded solar cells within a touch panel display. The first patent is precisely for that purpose–hiding solar panels within the glass touchscreen:
Integrated touch sensor and solar panel configurations that may be used on portable devices, particularly handheld portable devices such as a media player or phone are disclosed. The integrated touch sensor array and solar cell stack-ups may include electrodes that are used both for collecting solar energy and for sensing on a touch sensor array. By integrating both the touch sensors and the solar cell layers into the same stack-up, surface area on the portable device may be conserved. In addition to being used for capacitive sensing, the integrated touch sensor and solar panel configurations may also be used for optical sensing.
The second patent is for how Apple will deliver the harnessed solar energy to the battery and use this in the most efficient way to power the iPhone:
The switch or gateway 808 is a schematic representation of a (virtual) unit responsible for the "traffic control" of the electricity flow in the device. This unit may or may not be a concrete unit including circuit elements. In some embodiments, this circuitry 808 may contain a boost converter to change the voltage coming from the solar cells 802 to a value suitable for the batteries 804 or the main unit 806.
Apple has also listed solar experience explicitly in past job openings, such as one in the TFT sector: "extensive experience with thin-film technologies in either semiconductor processing or solar industries."
Apple is one of the few companies to revolutionize new technologies in meaningful ways for consumers. Though smartphones of today are more complex and require more power than simple calculators that rely on solar energy, Apple could begin to make consumers not only more aware of how much energy their phones consume, but also extend battery life in a meaningful way on smartphones while still being able to shave down weight and thickness of these devices as they could potentially require smaller batteries.