And Then Again, Maybe iTunes Match Isn't Quite Ready: Update Looks Like It's a Go Now
So, after downloading iTunes 10.5.1, which was just released,  and installing it, I went to subscribe to the iTunes Match service. This is what appears on my screen telling me that Apple isn't taking new subscriptions at present and asks potential customers to check back in an hour. Not sure if this will change soon or not.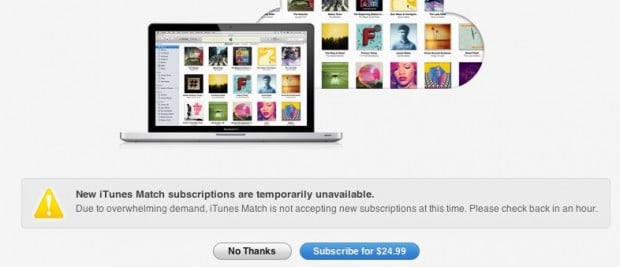 As the updated title says, it looks like Apple has opened the gates for iTunes Match.

As an Amazon Associate I earn from qualifying purchases.