Android 2.3.4 Update Gets Detailed
Earlier today, Google announced that it would be releasing Android 2.3.4 to the Nexus S and the Nexus One bringing video chatting via Google Talk to the former and bug fixes to the latter.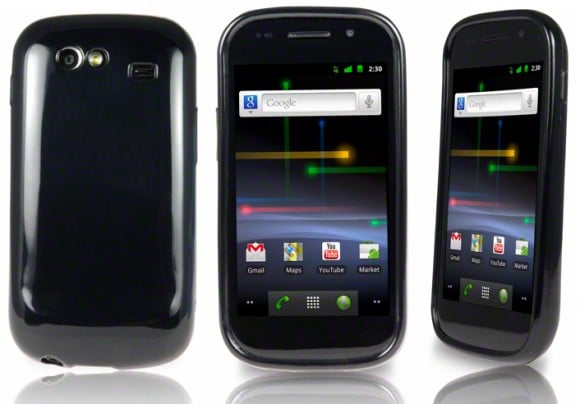 And while we pretty much know what to expect from the Nexus S' new video chat feature, Nexus One owners were left in the dark as to what specific bug fixes would be coming their way in about two weeks.
Well, Google has come clean with the details about the update and it has posted them for Nexus owners to see. Here is what to expect with the upcoming  Android 2.3.4 update.
—
New feature: video chat in Google Talk

Previously only available to tablet users on Android 3.0, Google Talk with video and voice chat is now available on Android phones running 2.3.4 that have front-facing cameras, starting with Nexus S. For more information please see our blog post:
https://googlemobile.blogspot.com/2011/04/video-chat-on-your-android-phone.html
Bug fixes for Nexus S & Nexus One

– Phone shuts down or reboots: a very small percentage of users reported this problem, which is fixed with the latest release. (Nexus S)
https://www.google.com/support/forum/p/Google+Mobile/thread?tid=44db6d8e31129d4c
– Wi-fi & 3G icons both indicate active: for anyone who saw this strange behavior in your phone's status bar, it should now be fixed. (Nexus S)
https://www.google.com/support/forum/p/Google+Mobile/thread?tid=62b9e23a049f4ef0
– Battery life: some users let us know that their batteries didn't seem to be lasting as long; battery life should be improved for these folks. (Nexus One)
https://www.google.com/support/forum/p/Google+Mobile/thread?tid=5d1a4878e4ace375
– GPS location/navigation: some Nexus One users who noticed location and navigation problems after updating to 2.3.3 should notice improved location accuracy. (Nexus One)
https://www.google.com/support/forum/p/Google+Mobile/thread?tid=4e60b45c18d6665c