Android 2.3 Update Arrives for the Samsung Captivate
Those who still own AT&T's original Samsung Galaxy S device, the Samsung Captivate, have been waiting for a year or so for carrier and manufacturer to release the Android 2.3 Gingerbread update. And finally, after months and months of hardship, the update is now available for consumption.
Sadly, after all of this time, AT&T and Samsung decided not to make it easy on Captivate owners to update to Gingerbread. No, it's not an Over-the-Air (OTA) update. Yes, you'll have to download Samsung Kies to your computer and install the update manually.
But hey, at least it's here.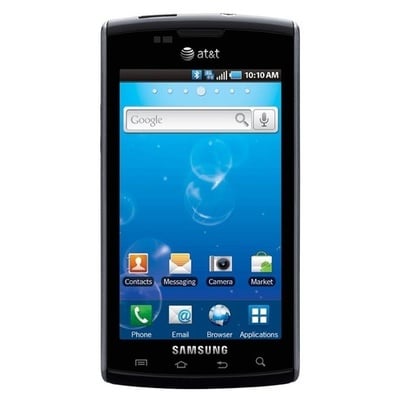 We should also point out that Samsung has loaded the update up with things other than Android 2.3 Gingerbread.
Here is a rundown of said things:
New User Features

Download Management.
Intuitive Text Input.

New layout for larger fonts and easy inputs
Word prediction. Multi-touch for numerical input (Shift + Numbers)
One-touch Word Selection and Copy/Paste

UI Improvements

Fixed Top-menu in Gmail.
Voice Search added into the search categories.
Vertical play mode added for YouTube.

New Developer Features

Enhancements for Game.

3D Graphic driver updates
Additional Khronos standard such as OpenSL ES, EGL for better multimedia performance
Concurrent Garbage Collector technology imbedded to reduce lags in playing games
Not so bad, right?
So, if you own a Samsung Captivate from AT&T, you'll want to head here and get started on grabbing the update.
Via: TalkAndroid