Android 3.0 Honeycomb makes official debut, shows off tablet UI and web-based market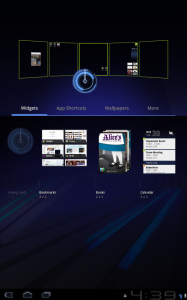 Google took the wraps off Android 3.0 Honeycomb today, showing off a redesigned interface for tablets, high-performance graphics, and web access to the Android Market. Most of it looks really impressive. Some of it looks kind of familiar. All of it means more heated competition in the tablet market.
The event ran a little under an hour and is available for viewing via YouTube. Honestly, I felt it was a bit dry, but if you focus on the screenshots, it's pretty good. The tablet redesign clearly takes advantage of the added screen space. The game they demonstrated looked fun and action-packed. Perhaps a bit lacking in the dazzle department compared to the iPad, but there was a lot of stuff to like and also a couple of big picture things I don't like.
The UI takes advantage of the increased screen space with larger widgets, a multi-tasking panel that can flip through apps, and a richer notification system through the System Bar. The new home screen system allows the user to mix and match widgets, app icons, and wallpaper across five panels. The web browser offers tabbed browsing, the camera offers a more settings on-screen, and the contacts and email apps utilize a two-pane system. A new keyboard and copy/paste selection system rounds out the tablet-centric changes. There are other under-the-hood improvements, such as a modular app system for developers, but even those are primarily to support the tablet form factor.
In non-tablet news, the other big deal was the Android Market website. It functions much like the market onboard most Android devices, but is on the web. You can see it for yourself at market.android.com. Coolest feature is the ability to buy an app and have it download and install automatically to your device. In addition, they've added an in-app purchasing system for developers.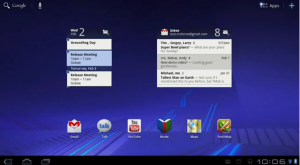 While many are comparing Android 3.0 to the iPad, what worries me is how much it resembles Windows. Android has always turned me off a bit with its desktop-based design. Start Menu, taskbar with notification area, desktop laden with icons and widgets. That suits me fine on a desktop, but I hide all that on my Tablet PC. It's possible Google is doing it the right way in Android, but we'll see how it works.

As an Amazon Associate I earn from qualifying purchases.