Android 4.0 for Acer Iconia Tab A500 Arrives Early
On top of the Sony Tablet S getting an upgrade to Android 4.0 Ice Cream Sandwich, it appears that of owners another Android tablet, the Acer Iconia Tab A500, have begun to receive Android 4.0 as well.
The Iconia Tab A500 Android 4.0 update wasn't supposed to officially arrive tomorrow but it seems some users have been able to pull the firmware early.
This according to Phandroid which received a screenshot from a Iconia Tab A500 user toting the new software.
Now, it doesn't appear as if the update is rolling out to everybody just yet, just some select users that Acer has apparently deemed worthy of an early upgrade.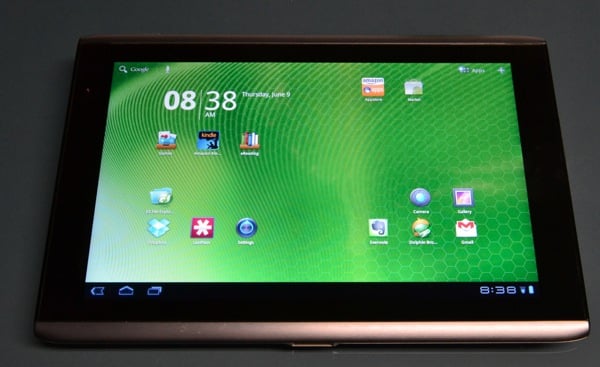 Read: Acer Iconia Tab A500 Review: Not Good Enough to Compete with iPad.
Still, for those that own this tablet, it's probably worth a look. In order to try and pull the update, users should head to the About section of the device's Settings.
Android 4.0 is going to be bringing an absurd amount of new features to the Acer Iconia Tab A500 and those that aren't caught up on them all can find out more in our extensive Guide to Android 4.0 Ice Cream Sandwich.
Praise should be given to Acer for getting the update out in a relatively quick fashion. The company announced the update for the device back in February and like a good Android manufacturer, it stuck to the software's announced roll out date.
If only every major Android update for every device went down in the same kind of fashion.

As an Amazon Associate I earn from qualifying purchases.