Android 4.0 for Droid RAZR and Droid RAZR MAXX Coming in Q2
In addition to confirming the bad news for Motorola Droid Bionic owners, Motorola has confirmed that the Motorola Droid RAZR and Droid RAZR MAXX Android 4.0 updates will be rolling out sometime during Q2.
The news comes from Motorola's Ice Cream Sandwich timeline which was updated today. Motorola says that both Droid RAZR and Droid RAZR MAXX owners should expect the update in Q2 which means owners now have a window of just about a month and a half to look forward to.
The second quarter ends in June.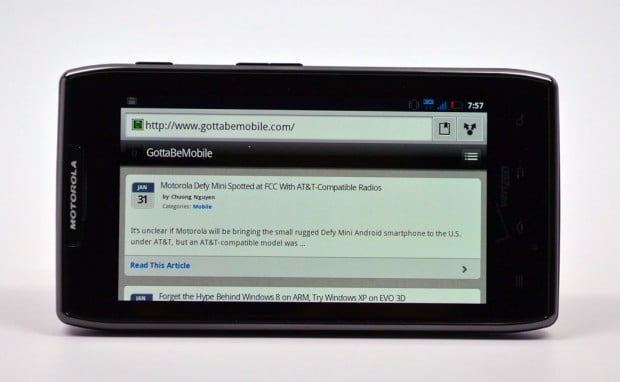 It's certainly possible that Motorola will get the updates out much sooner than the end of June, especially because a leak has said that they might be arriving during the month of May.
As it stands, there is no specific release date rumored for either release but a leaked screenshot indicates that May is certainly within the realm of possibility.
Knowing Motorola and Verizon though, owners should temper their expectations.
Motorola announced the Android 4.0 Ice Cream Sandwich update for the original Droid RAZR prior to the phone's launch in November. So, needless to say, it has been a long wait for the software. Droid RAZR MAXX owners have had it a little easier as the phone has only been out since February.
The manufacturer did however promise that the update would be out in the coming weeks, and we seriously doubt owners thought they would be waiting until May or June for the software to arrive.
In any event, Droid RAZR and Droid RAZR MAXX owners should take solace in the fact that they won't have to wait until Q3 for ICS to arrive like Droid Bionic and Droid 4 owners do.

As an Amazon Associate I earn from qualifying purchases.