Android 4.0 for Eee Pad Transformer Hitting U.S. Tomorrow
Earlier today, Asus announced that Android 4.0 Ice Cream Sandwich would hit its Eee Pad Transformer starting today. In Taiwan. Other countries would see it soon after. Well, luckily for you owners in the United States, the company wasn't kidding. Asus' Twitter account has confirmed that the Android 4.0 update for the U.S. version of the Eee Pad Transformer will be rolling out tomorrow.
That's fantastic news for those of you that have been waiting and waiting and waiting to officially get your hands on Google's new operating system. It should make the experience on one of the best Android tablets of 2011 even better.
(Read: Guide To Google Android 4.0 Ice Cream Sandwich.)
It's also great news because we had thought that the update might be coming in March and not in February. Turns out, Asus got its act together.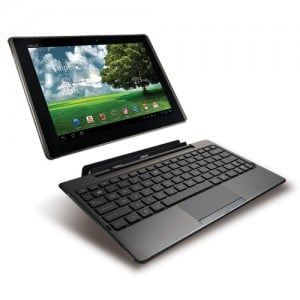 The company hasn't confirmed exactly what will be coming along with the update but we will know when the update rolls out tomorrow.
Remember, these major Android updates usually come with quite a few bug fixes and improvements and don't expect the Android 4.0 update for the Eee Pad Transformer to be any different.
Owners of the original Eee Pad Transformer here in the United States will want to check for updates through Android's settings tomorrow. One word of advice: Patience. The update may not show up within the first 10 seconds of the day, but it should arrive.
The Eee Pad Transformer was a smash hit in 2011, well at least in terms of Android tablets, but was soon replaced by Asus' quad-core powered Eee Pad Transformer Prime which has been under fire for terrible GPS, bugs and a locked bootloader.
Just yesterday though, Asus followed through on a promise to unlock the device's bootloader, opening up full-on customization.

As an Amazon Associate I earn from qualifying purchases.