Android 4.0 for HTC Rezound Leaks Out
Most owners of relatively new Android devices are still waiting for the upgrade to Android 4.0 Ice Cream Sandwich, Google's latest piece of mobile software. And while the wait times for the update are long, the cool thing about Android is that software builds sometimes leak out. Case in point, today's leak of an Android 4.0 build for the HTC Rezound which has been outed by Android Police.
The HTC Rezound is one of the higher end 4G LTE devices on Verizon and we expect the Android 4.0 update to make it even better.
This build that has leaked today is a release candidate which means that it's likely not the final version of the Android 4.0 software.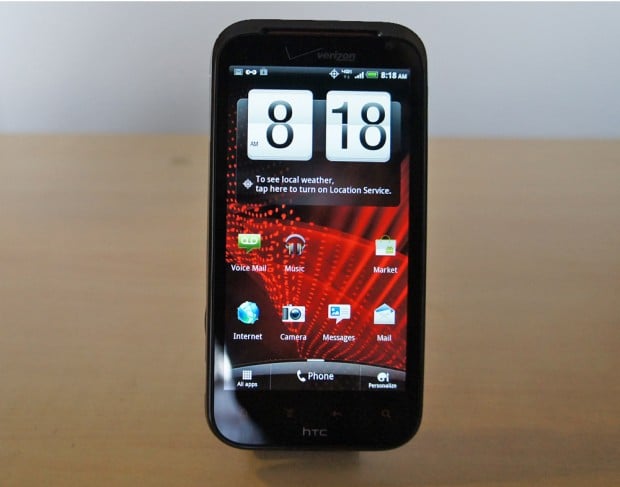 However, if you want to take the plunge, the process is relatively simple.
Here are the step by step instructions:
First, you're going to want to download one of four files. The first three mirrors will break root. The last one is a pre-rooted file which will not break root.
Also, something to keep in mind. You'll need a locked bootloader. It has to be stock, with a locked bootloader. If you have met all the requirements, you can now move on to the rest of the steps.
After downloading the file, rename it to "PH98IMG.zip" (no quotes).
Place the renamed file onto the root of the SD Card.
Power down your device.
Reboot into the bootloader by holding VOL DOWN + Power.
The flashing process should begin automatically.
Simple as that.
You will now have a build of Android 4.0 up and running on your HTC Rezound.
Now keep in mind, you'll need to be careful. This isn't an official update and there is always the possibility of something bad happening to your device. So, proceed with caution.
As for the official update, HTC has confirmed it, but we still haven't seen any confirmation in terms of a roll out date.

This article may contain affiliate links. Click here for more details.