Android 4.0 for Lenovo ThinkPad Rolling Out in May
Not wanting to be left out of the Android 4.0 Ice Cream Sandwich Club, Lenovo has announced that its Android-powered ThinkPad tablet will be getting Android 4.0 at some during the month of May. Sadly, like many manufacturers, the company did not specific any sort of target date for the software's arrival. Still, it's better than what a lot of companies have offered as far as Android 4.0 roll out dates are concerned.
Companies like HTC, Motorola and Samsung have also announced extremely broad release windows for Android 4.0 updates so it was nice of Lenovo to hand out a target month for the Over-the-Air (OTA) roll out.
Unfortunately, it's only February which means that those of you with ThinkPad have quite the wait ahead of you.
It could be worse though. Like, update not coming worse.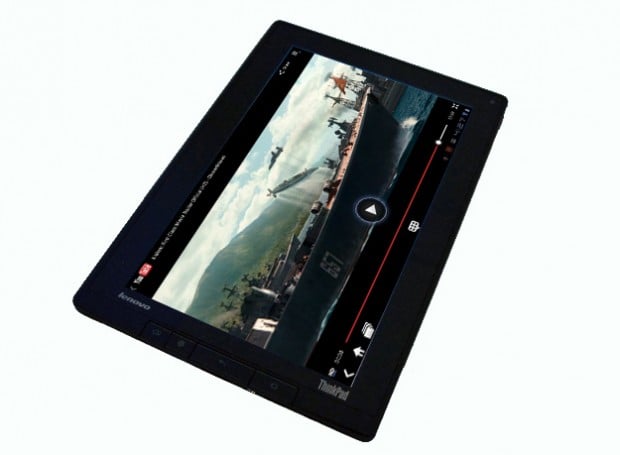 Android 4.0 is, by most accounts, a fantastic piece of software and it figures to make the ThinkPad, a tablet that we thought was the best Honeycomb tablet on the market back in October, even better.
Features coming with the ThinkPad's Android 4.0 update include:
· A new and improved browser with a significant speed enhancement that allows users to jump to their favorite content faster and even save it for reading later in case there's no network available.
· Voice input allows users to dictate text. As the voice input engine enters text, it underlines possible dictation errors in gray. After dictating, users can tap the underlined words to quickly replace them from a list of suggestions.
· Face Unlock, a new screen-lock option that lets users unlock their device with their face. It takes advantage of the devices' front-facing camera and state-of-the-art facial recognition technology to register a face during setup and then recognize it again when unlocking the device.
Of course, those are just a few of ICS' features.
For an in-depth look at Android 4.0 Ice Cream Sandwich, check out our full guide.
So, for those of you that own one, keep an eye out for the update in May.
And for those of you that don't yet have a ThinkPad or have been thinking about picking up an Android tablet, you'll want to read our full review.

As an Amazon Associate I earn from qualifying purchases.