Android 4.0 Ice Cream Sandwich Availability for Galaxy S II, Galaxy Note Before End of Q1 2012
According to the Norway regional Facebook page for Samsung, the company has announced that the Android 4.0 Ice Cream Sandwich update will be coming soon to two handsets–the Galaxy S II and the Galaxy Note–before the end of the first quarter of this year.
It looks like Norway may be among the first countries where Samsung will be rolling out the Android software update for its flagship smartphone and its Galaxy Note phone/tablet hybrid device.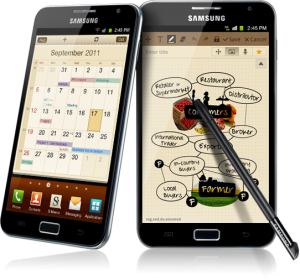 Other countries will most likely have to wait upon testing by both Samsung and carriers to ensure that the update occurs smoothly, but with Android 4.0 coming out of the gate in Q1 for Norway for both the Galaxy S II and Galaxy Note, a worldwide roll-out hopefully won't be far behind.
In the U.S., there are many variants of the Galaxy S II on three of the four major carriers, including Sprint, AT&T, and T-Mobile. AT&T is offering multiple versions of the smartphone, including the Galaxy S II, the Galaxy S II Skyrocket LTE, and a newly introduced Galaxy S II Skyrocket HD LTE smartphone at CES 2012. AT&T will also offer the Galaxy Note as well in starting in February.
Via: Phandroid

As an Amazon Associate I earn from qualifying purchases.