Android 4.0 Rolling Out to First HTC Devices in March
Those of you with an HTC Sensation, T-Mobile version or otherwise, have probably been wondering when you'd see HTC announce an Android 4.0 roll out date for your device. Well, today, the manufacturer has kind of that as it says that Android 4.0 Ice Cream Sandwich will be rolling out to the HTC Sensation, HTC Sensation 4G, HTC Sensation XE in March. Those updates will soon be followed by an update for the HTC Sensation XL.
Yes, there are quite a few HTC Sensation's out there in the wilds.
As you can see, HTC didn't leave out those of you who are still holding on to T-Mobile's HTC Sensation 4G, a phone that used to be the carrier's flagship Android smartphone. So that's extremely nice.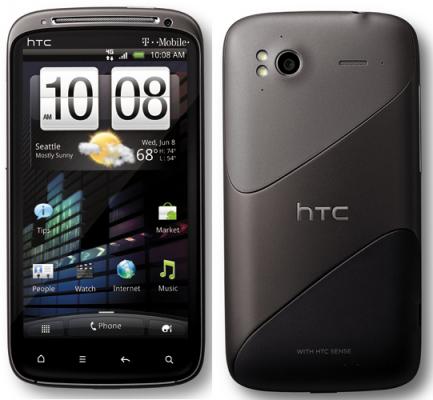 Now, unfortunately, HTC didn't provide a specific date which means that you'll be walking around on pins and needles throughout February and likely, throughout most of March.
Lots of times, companies will wait until the very last day of a release month to roll out the software. Not such a bad thing if it means getting all of the bugs ironed out.
So, certainly exciting news for Sensation owners.
For those of you wondering about the benefits of Android 4.0 Ice Cream Sandwich, you'll want to check out our extensive guide that will take you through just about every new feature or upgrade that the software will bring.
It's quite the change from the Android 2.3 Gingerbread that's currently running on the HTC Sensation, so we advise you to take a look sometime before March rolls around.
Via: Facebook