Android 4.1 Jelly Bean Upgrade for Galaxy S III Coming for Samsung's IFA Event
With leaked testing builds of the Android 4.1 software and Samsung's proprietary TouchWiz Nature UX for the Galaxy S III flagship smartphone floating out, it's a matter of time before the company updates its smartphone. According to 'sources familiar' with the matter, speaking to Android Central, it appears that the Android 4.1 update will be released on or shortly after Samsung's IFA event in Germany that's scheduled to occur on August 29. If true, the event will not only be the launchpad for the upcoming Galaxy Note 2 phablet, but will also debut the new Android OS for the Galaxy S III.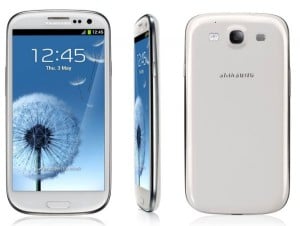 Those sources say that Samsung is testing the final build right now and that the update will roll out in "a number of countries including the United Kingdom."
The Galaxy S III was launched with Android 4.0 Ice Cream Sandwich. Android 4.1 Jelly Bean was announced just ahead of the Galaxy S III's launch in late May at Google's I/O 2012 developer conference and is the software powering the Galaxy Nexus by Samsung as well as the recent Nexus 7 tablet made by Asus.
The update will go out to the international GSM version of the Galaxy S III with the model number GT-i9300 first.
U.S. customers who buy their smartphones through carriers like AT&T, Sprint, T-Mobile, and Verizon will likely have to wait. Software releases that are pushed out must go through the carriers for thorough network validation before they get rolled out to customers here in the States. It's unclear when Samsung will launch the Android 4.1 software update for carrier variants at this time as the company has not yet announced a timeline.