Android 4.2 Jelly Bean: Everything You Need to Know
Today, instead of an Android event, Google simply announced all of its new products including a Nexus 4 smartphone, Nexus 10 tablet, new versions of the Nexus 7 and yes, a new version of Android as well. Android 4.2 Jelly Bean is Google's new mobile operating system and it's going to be bringing some new features to the table. Here, we take a look at what's new in Android 4.2 Jelly Bean.
Android 4.2 Jelly Bean is going to replace Android 4.1 Jelly Bean as Google's current and most updated piece of Android software. It will be arriving first with the Nexus 4 and Nexus 10 and it will be a bit of an upgrade over Android 4.1, an operating system that many consider to be the best that Google has ever released.
Read: Google Announces Nexus 4, Android 4.2, Nexus 10 & New Nexus 7.
Android 4.2 looks to expand on Android 4.1 Jelly Bean rather than completely replace it and while it's an incremental update, and not Key Lime Pie, it looks like it will make the experience of Android owners that much better.
So what's new exactly in Android 4.2 Jelly Bean? Well, fortunately, Google has detailed the biggest features that will be coming with Android 4.2 so let's take a look at what prospective Nexus 4 and Nexus 10 owners should expect and what many current Android owners will see from Android 4.2 Jelly Bean.
Photo Sphere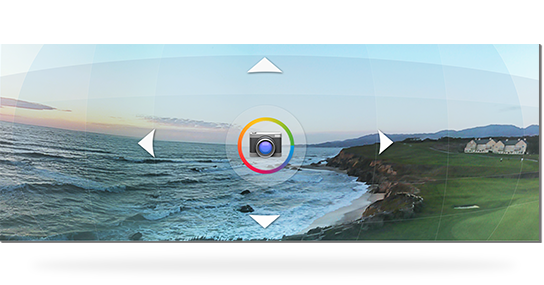 One of the biggest additions that will be coming with Android 4.2 Jelly Bean is a photography feature called Photo Sphere which will allow users to snap photos from every direction creating Google Street View type photos that can be shared with friends and family over Google+. The video below will give you a good idea about what to expect from Photo Sphere.
So, in essence, it's a more rich panorama feature that will allow users to snap photos that allow people to immerse themselves inside of a locale. It looks extremely neat and will likely be a useful tool for those that love to travel and share their experiences.
Gesture Typing
With Android 4.2 Jelly Bean, Google has provided a huge upgrade to the stock keyboard with something called Gesture Typing. It's essentially Google's version of the Swype Keyboard.
Users will be able to merely glide their fingers over the keyboard, without having to worry about spaces, and the software will both anticipate and make predictions about the next word. It's a simplistic way to type and will be very useful for those that can adjust to it.
Multiple User Support for Tablets
For Android tablet owners, which will soon include Nexus 10 and Nexus 7 3G and HSPA+ owners, Android 4.2 Jelly Bean makes it extremely easy to have one device for a household as it adds multiple user support for tablets.
With this feature, users can switch to their own separate account on a tablet which will allow for individualized customization. So every time you log in, you have your own home screen, widgets and more.
Miracast Support
For those that own a Miracast display or an appropriate accessory, Android 4.2 lets users seamlessly beam the content on the screen of an Android device to a television or a computer monitor.
This is perfect for easily watching YouTube videos or showing friends how to root a phone.
Quick Settings
One of the features that Google only quickly glossed over is something that we'll just called Quick Settings. Google didn't even gloss over it but this is going to be an extremely important feature for many Android users.
Quick Settings is going to greatly expand on the already awesome Notifications found in Jelly Bean. With this new feature, users will essentially be able to control several important functions like Wi-Fi or screen brightness, right from the Notification Bar. Simply pull down with two fingers and there will be some useful controls that should make life easier for Android users.
Of course, the usual Expanded Notifications will still be there as well.
Daydream
When your phone or tablet is idle, a new feature called Daydream will display news from Google Currents or photos from a photo album. It's not game-changing in any way and hopefully it doesn't eat up additional battery life.
This will be nice though for those that wish to occasionally be reminded of a trip or occasion without having to head into the Gallery app.
Lock Screen Widgets
Android 4.2 will allow users to take widgets to the lock screen which will allow users to perform some actions before ever unlocking the device. Scrolling to the sides of the lock screen will take users to widgets like the camera app and users can even put things like the calendar on the lock screen. It's a simple feature but one we think that users will use often.
New Google Now
Google has made some additions to Google No which now includes the ability to see hotel reservations, flight information, and the ever important shipping details for packages.
There will also be cards that arrive for dinner reservations, movie times at nearby theaters, and concerts by artists your search for. All in all, it's a nice improvement to a feature that was one of the most highly touted in Android 4.1 Jelly Bean.
Android 4.2 Release Dates
Thus far, we've only heard that the Nexus 4 and the Nexus 10 will be launching with Android 4.2 Jelly Bean. Google has not released any other details regarding Android 4.2 release dates and when owners of other devices might expect it.
With Android 4.1 Jelly Bean, it took carrier-branded devices a while to receive it, and it could be that Android 4.2 Jelly Bean doesn't arrive for some Nexus devices until late this year or early 2013.
Other devices that don't carry the Nexus branding will most likely have to wait until 2013 for this update considering many, haven't been updated to Android 4.1 Jelly Bean as of yet.

As an Amazon Associate I earn from qualifying purchases.