Android 4.3 & Android 4.4 KitKat Updates Confirmed by Sony
As promised, Sony has issued information about the upcoming Android 4.4 KitKat and Android 4.3 Jelly Bean updates that will be touching down for its Xperia smartphones and tablets in the future. While the company didn't announce any timing for the Android 4.4 KitKat updates, it did confirm timing for its upcoming Android 4.3 Jelly Bean upgrades.
Last week, Sony's mobile division promised that it would follow in HTC and Motorola's footsteps and talk about Android 4.4 KitKat upgrades for its Xperia branded devices. It did not say when it would detail the updates only that the would make an announcement sometime this week. Today, Sony made good on that promise, delivering details to many Xperia device owners.
Sony announced today that the Android 4.3 Jelly Bean update will start rolling out to the Xperia Z, Xperia ZL, Xperia ZR, Xperia Tablet Z, Xperia SP, Xperia Z Ultra and Xperia Z1 sometime next month. Sony is quick to point out that that's when the updates will start rolling out, not when all of the devices will receive the software.
The company notes that these are going to be phased roll outs which means that they will vary by region and carrier. So, while some folks may get an update next month, others could be waiting for carriers to finish up testing and make the final preparations for arrival.
In a bit of a surprise, the company also says that the Xperia T, Xperia TX and Xperia V will all be making the jump to Android 4.3 Jelly Bean next month, though again, it doesn't specify any dates.
Sony also promised Android 4.4 KitKat news and it delivered. The company says that the Xperia Z, Xperia ZL, Xperia Tablet Z, Xperia Z Ultra and Xperia Z1 will be getting the upgrade to Android 4.4 KitKat at some point in the future. Sony was mum about timing, only saying that the software would roll out to owners eventually.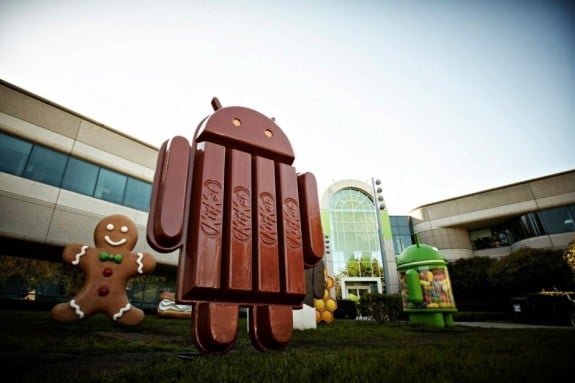 It also did not detail what would be on the individual updates though we expect them to not only deliver the features from Android 4.3 Jelly Bean and Android 4.4 KitKat, but also enhancements and fixes for the features that are already on board.
Sony joins HTC and Motorola in confirming Android 4.4 KitKat updates though HTC remains the only company that has confirmed an official timeline. HTC confirmed an HTC One Android 4.4 KitKat within 90 days and other regional arms of the company also announced that they would release the software sometime in January.