Android 4.4.1 KitKat Update Pegged for Arrival
It appears that a new version of Android 4.4 KitKat has been spotted just a few days after its release. A new KOT31B build has been spotted lurking inside of Google's Chromium issue tracker, fueling speculation about an upcoming Android 4.4.1 KitKat update, an update that hasn't been announced by Google.
After months and months of rumor, Google finally delivered its Android 4.4 KitKat update, announcing its features last week alongside the company's brand new Nexus smartphone, the Nexus 5. Android 4.4 KitKat is already available on the Nexus 5, which hit shelves just a few short days ago, and will be rolling out to the company's Nexus 4, Nexus 7 and Nexus 10 soon.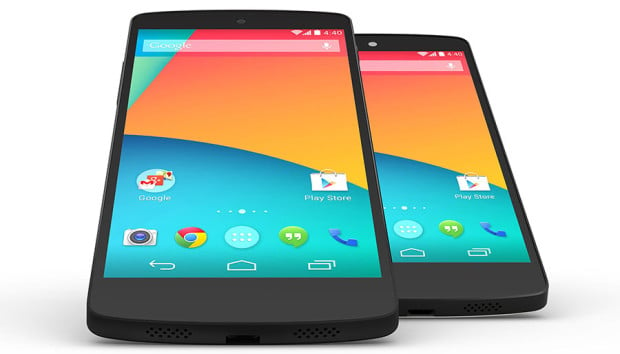 While nothing is confirmed, there is now speculation that Google is preparing another version of Android 4.4 KitKat for release and that it could potentially roll out to users in the near future. Myce has spotted what is believed to be a new version of Android 4.4 KitKat within the Chromium issue tracker, a place that we saw Android 4.4 leak out numerous times ahead of its arrival.
Google's Nexus 5 runs Android 4.4 KitKat build KRT16M and this new version is dubbed KOT31B and it appears to be at least a week old. The build is running on a Nexus 5 but the contents of the update are unknown. There is nothing that suggests that a release is imminent though with Nexus 7, Nexus 4 and Nexus 10 updates on the way, it's possible that Google could greet them with a new version of Android 4.4.1.
It wouldn't be out of the ordinary to see Google issue a swift update to its brand new software. If the software is the real deal, it's likely a bug fix updated aimed at shoring up issues on the first official build of Android 4.4 and this is something that we've seen Google do in the past, most recently with the Nexus 7 LTE which saw an update to Android 4.3.1 just a few weeks after its arrival.
Of course nothing is confirmed, the only other Android 4.4.1 KitKat reference we've seen is inside a post on XDA-Developers, but Google is very likely hard at work on an update to KitKat. It's just a matter of when and where.
With an HTC One Google Edition Android 4.4 update pegged for arrival sometime within the next week and a half, we should see Google roll out the Nexus 4, Nexus 7 and Nexus 10 updates real soon. And perhaps, those updates will be Android 4.4.1 KitKat, perhaps not. Only time will tell.