Android 4.4.2 KitKat Update: 3 Final Details
The Android 4.4.2 KitKat update is Google's latest Android update for Nexus 7, Nexus 4, Nexus 5, Nexus 10 users, and more. The update is currently rolling out to a handful of devices and here, ahead of its completion, we take a look at some finals details for not only users of Google's Nexus devices but for other Android devices as well.
In November, after several weeks of waiting, Nexus users were finally treated to the Android 4.4 KitKat update that they were promised back in October. The roll out was announced through Google's Nexus accounts, accounts that unfortunately were silent after it was discovered that the Android 4.4 KitKat updates were not hitting most Nexus users.
Google rolls out its Nexus Android updates slowly in an effort to catch any bugs that might be on board the software. The company apparently caught at least one because the roll out of the first Android 4.4 KitKat build was halted and the build was soon replaced by a new one that began rolling out to all Nexus devices including the Nexus 7, Nexus 4 and Nexus 10. Soon after, the update landed for the company's HTC One and Samsung Galaxy S4 Google Play Editions in addition to the Moto X.
Soon after, Google started rolling out Android 4.4.1 KitKat, an update aimed at improving the Nexus 5 camera and tackling some of the bugs that emerged on board Android 4.4 KitKat after its arrival. That update started rolling out earlier this month but once again, Google quickly replaced one of its updates.
Last week, Android 4.4.2 KitKat replaced Android 4.4.1 KitKat as the company's most current form of Android 4.4 and it began hitting Nexus devices in rapid fashion. A week after the start of the Android 4.4.2 KitKat roll out, it's time to take a look at some final details, not only for Nexus owners, but for owners of other devices as well.
Nexus Android 4.4.2 KitKat Updates Almost Finished
Google doesn't announce when an update roll out is completed but at this point, given that we've seen the update land Over-the-Air for all of our own Nexus devices including the Nexus 4, Nexus 7 and Nexus 5, we suspect that the upgrade for these Nexus devices is coming to a close. Not surprising, given that it has been just about a week since the Android 4.4.2 KitKat update started rolling out.
Those that may not have received the update will want to remain patient. We imagine that there aren't very many users left who haven't seen the OTA in some shape or form. Those that haven't though will want to be on the look out for an upgrade in the near future. Those that aren't content with waiting can simply install the update manually by sideloading the files onto a device. It takes some kn0w-how but it's a skill that most Nexus users will want to learn.
While the roll out is coming to an end, there are users who are still without the update, but not because the update hasn't landed. One of our Nexus 5's received the update and we promptly started the installation process.
The process then stopped and we were forced to perform a soft reset to gain control over the device. Since then, we have been unable to install the software on the Nexus 5. The update recently prompted again though the Nexus 5 once again encountered an error during the installation process. It then restarted itself.
Android 4.4.2 KitKat Rolling Out to Other Devices Now
For those that missed it, the Android 4.4.2 KitKat update is now rolling out to other, non-Nexus devices. On Friday, we saw the update land for the LG G Pad 8.3 Google Play Edition, a device that emerged last week. We also saw it start rolling out for the HTC One Google Play Edition, a device that only recently got Android 4.4 KitKat.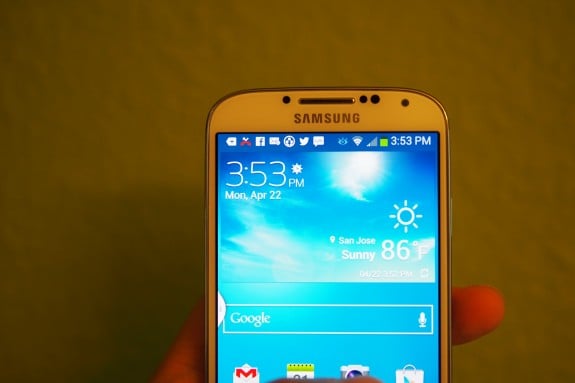 A short time ago, we finally saw the Samsung Galaxy S4 Google Play Edition Android 4.4.2 KitKat update start rolling out. All three updates should take some time to arrive as they are being deployed by Google. Again, Google takes a week or two to complete these roll outs as they arrive in stages. Thus far, the roll outs seem to be going smoothly.
HTC One with Sense (International device) might expect Android 4.4.2 update based on build KOT49G…instead of 4.4 based on KRT16S…

— LlabTooFeR (@LlabTooFeR) December 9, 2013
It's not clear where the update will head to next. A rumor from a noted HTC insider claims that the international version of the HTC One, the Sense model, will indeed be getting Android 4.4.2. And with that update slated to arrive within the next few weeks, it could certainly be next.
Android 4.4.2 KitKat Problems & Complaints Mount
Android 4.4.2 KitKat was aimed at squashing some of the issues on board Android 4.4 KitKat but it appears that the update is in some trouble of its own as complaints about issues, both new and old, are mounting on Google's product forums and elsewhere.
Google's Nexus product forums are flooded with complaints about Android 4.4.2 KitKat, issues that apparently include things like battery drain, touch issues on the Nexus 5, network instability, dropped calls, and more. Since its release, we've seen these problems continue to increase, unsurprising given that Google slowly pushes out its updates.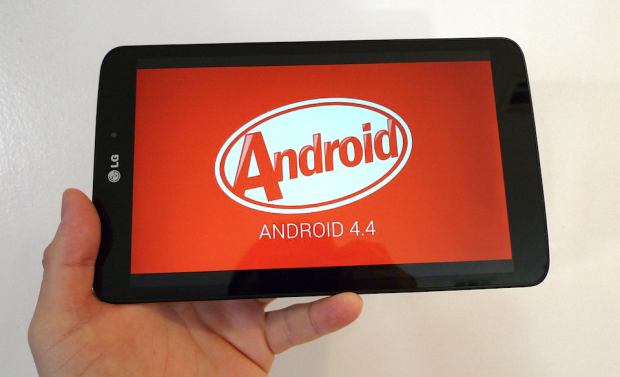 Now that the smoke has settled, we're finally getting a glimpse at the aftermath and for some users, it looks like Android 4.4.2 KitKat update has delivered a bunch of problems.
Typically, it's the widespread hero-level issues that prompt Google to push out a new bug fix update and thus far, we aren't seeing any issues that fit that description. We haven't seen any Android 4.4.3 KitKat update rumors emerge just yet so it could be that Nexus users who are experiencing issues will have to search for temporary fixes and simply be patient while Google investigates.