Android 4.4.3 KitKat: Everything Nexus Users Need to Know
After weeks and weeks of waiting, the Android 4.4.3 KitKat release is finally here for Nexus users. The update was confirmed yesterday and today, the Android 4.4.3 KitKat update starting rolling out Over-the-Air. With that in mind, it's time to take a look at what Nexus 5, Nexus 4, Nexus 7, and Nexus 10 users need to know about their brand new KitKat upgrade from Google.
In November, Google released Android 4.4 KitKat, its current operating system and one that replaced Android 4.3 Jelly Bean on its Nexus smartphones and tablets and on the various other Android smartphones and tablets that litter the mobile landscape. A short time after Google released the initial wave of Android 4.4 KitKat updates, it released Android 4.4.2 KitKat, an update that has served as the go-to version of Android.
For months, Android 4.4.2 KitKat has rolled out to an assortment of devices from HTC, Motorola, LG, Samsung, and more. And for months, smartphone and tablet users, namely Nexus users, have complained about Android 4.4.2 problems. Google promised fixes for many of these issues but it did not say when they would arrive.
In March, we saw the first Android 4.4.3 KitKat rumor emerge and from there, Android 4.4.3 KitKat details have leaked out on an almost daily basis. Android 4.4.3 KitKat has been the elephant in the room for quite some time thanks to a number of credible leaks including a couple from Google itself.
Yesterday, we finally got the breakthrough we were looking for. T-Mobile announced that the Nexus 4, Nexus 5 and Nexus 7 would start getting Android 4.4.3 KitKat and that the trio of updates would bring bug fixes and security enhancements, two features that had been all but confirmed by leaks.
Nexus owners were a bit skeptical at first given the update's history but late last night Google confirmed its arrival by dumping the Android 4.4.3 KitKat update into the AOSP for a number of devices including the Nexus 4, Nexus 7, Nexus 5, and Nexus 10. While we didn't see the OTAs start rolling out last night, the OTA process did begin today.
With the OTA now underway, we want to take a look at the most important things Nexus users need to know about Android 4.4.3 KitKat, the latest update to the KitKat operating system, and an update that has been a long time coming.
Android 4.4.3 Features
Android 4.4.3 KitKat is not a major update but it will bring several changes to KitKat. Maybe the most important changes that Android 4.4.3 KitKat brings are the bug fixes and enhancements that are on board. While Google has yet to release a full on official Android 4.4.3 KitKat change log, we do have access to the change log that the company accidentally put into the AOSP a few weeks ago.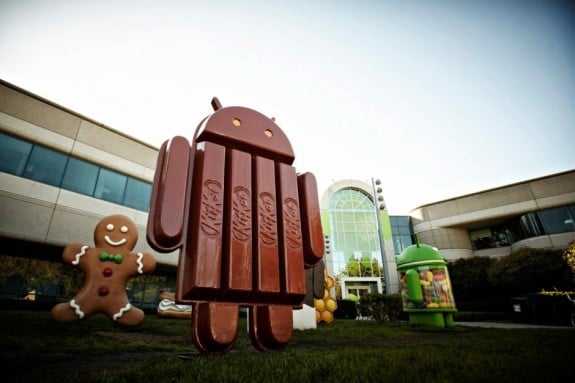 The change log, which is archived on GitHub, will give Nexus users a pretty good idea about the bug fixes that are on board the Android 4.4.3 KitKat update. T-Mobile, for its part, says that the update contains bug fixes and security fixes. Sprint, back in April, said that the update would enable Sprint Spark band 26 and band 41.
In addition to these changes, the Android 4.4.3 KitKat upgrade brings changes to the dialer and the People application. The changes are small and are focused on the looks of both of these features.
The dialer inside of Android 4.4.3 KitKat is similar to the dialer that we saw Google's Nexus account leak out several weeks ago. The photo below will give Nexus users a pretty good idea about what to expect.
As for the People application, it now looks more like Gmail. In place of greyed out icons for users without photos, users will now see colorful boxes that display the first letter of a contacts name. It's a simple change but it looks a lot better than Android 4.4.2.
Android 4.4.3 KitKat Will Roll Out Slowly
The Android 4.4.3 KitKat update is going to roll out very slowly. So far, the Android 4.4.3 KitKat update is only rolling out to the Wi-Fi only version of the Nexus 7 (2013). That's it. This is of course standard practice.
Google typically takes a week or more to roll out all of its Nexus Android updates so users will want to remain patient as it works through the roll out process. Those that are unfamiliar with Google's deployment should heed the words of Google engineer Dan Morrill who outlined the company's method back in 2013.
Rollouts are conducted in phases. Typically they start at 1% of devices for around 24 – 48 hours; we watch the return rates and resulting device checkins and error reports (if any), and make sure nothing looks wrong before sending it to more. Then typically it goes to 25%, 50%, 100% over the course of a week or two.

What the percentages mean is that when your device checks in, it has a 1% chance (for example) of being offered the OTA. If it doesn't (randomly) get an offer, it will never get an offer until the next batch.

OW, once your device checks in and gets turned down, that's it until the next batch. Mashing on the "check for updates" button just causes your device to check in again, and get automatically turned down again. Think about how that makes your device feel! WON'T SOMEONE PLEASE THINK OF THE PHONES?!

That said, once the new batch does start, hitting that button does give you a new roll of the dice — but once. Since devices usually only check in for system updates every 24 hours (I think? Certainly on a many-hours basis) this can get you your shot sooner than it would happen on its own.

So, mash away. :) Just be patient, and mashing on it more often than once or twice a day isn't going to gain you anything.
Do Not Use the Google Framework Services "Trick"
We can't stress this enough. While the Google Framework Services "trick" used to be a recommended way of forcing an update to push, it's now frowned upon and should not be utilized by Nexus users.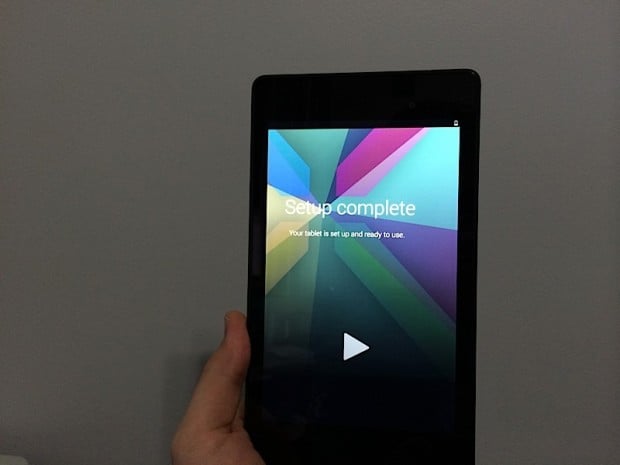 Here is what Morrill had to say about this so-called "trick":
Doing this changes the primary ID by which Google knows your device. As far as the servers are concerned, the device was basically factory reset. There are many downstream effects of this, but a big one is that this invalidates the tokens used by any app that uses GCM (which is nearly all the Google apps, and a ton of third-party apps.)

How apps react to GCM IDs changing varies by app. With Play Store you have to log out and log back in, I think Gmail usually handles it transparently eventually but won't get new mail notifications for a while, etc. Some apps you may have to clear data on to recover. All apps will simply stop getting GCM push-messages, until they get a new GCM ID; some do this frequently, others rarely, and some apps use the GCM ID as an ID on their own servers (as it is opaque and basically random), so other things besides push messages may not work.

Nothing bursts into flames, but it makes a ton of nuisances on the device, including some that can look pretty mysterious. Your mileage will vary depending on what apps you use.

All of this can be avoided by just doing an 'adb sideload' if you are impatient.
Translation: Be patient.
Manual Upgrades
Nexus users that are impatient do have another method at their disposal. The 'adb sideload' technique that Morrill mentions is an easy way to avoid the OTA update. Nexus users simply have to pull the appropriate update from Google's servers and follow some instructions and voila, the update will be on board in no time.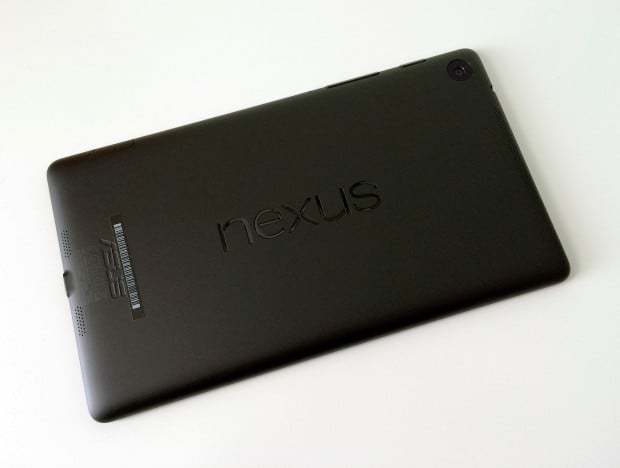 Right now, there is only one manual update available. The Nexus 7 (2013) Wi-Fi update is the only one available to pull, though, we suspect that the other updates will be found in the near future once the OTAs for the other Nexus 7's, Nexus 4, Nexus 5, and Nexus 10 begin.
To get an idea about adb sideloading, Nexus users will want to take a look at our guide for last year's Nexus 7 Android 4.4 update. The instructions will work for all Nexus devices, just make sure to install the correct update. The guide pertains to last year's software and not Android 4.4.3 KitKat. The appropriate file can be found here.

This article may contain affiliate links. Click here for more details.